15 Best Animation Software To Create Awesome 2D And 3D Videos For Your Business!
Animated videos are soon becoming an important marketing tool. According to Wistia, video can drive more organic traffic to your site.
If you are looking for the best animation software to create animated videos for your website or advertisements, then look no further.
In this post, I will round up the best animation software for beginners as well as experts that will give you the computer animation tools you need to create animated videos for your audience.
We'll look at both 3D and 2D animation software with basic as well as advanced features to cater to your video needs. We will also look at the best free animation software you can use if you are on a tight budget.
So without wasting much of your time, let's dive right in!
Disclaimer: If you buy something using the links in this article, I may receive a commission at no extra cost to you. Know that I only promote stuff that I use and trust for the sake of my readers and the reputation of this site.
Best 3D Animation Software
1. Visme

Visme is online software that allows users to create, store, edit, and share graphics, animations, and other visuals.
Visme has a good collection of templates that you can use to create animations, slide decks, infographics, charts, logos, and more.
Key Features:
User-friendly drag-and-drop editor
Customizable animated assets such as characters and illustrations
A vast library of free icons, stock photos, and videos
Import your own images and videos
A brand kit that allows you to save your brand colors and fonts
Pros:
Intuitive interface
A searchable library of animated assets and templates
Cons:
Paid plans are expensive compared to competitors
Too many limitations on the free and lower-priced plans
Pricing:
Visme has a free version with limited features. Paid plans start from $12 per month per user.
2. Crello
Crello is an online animation software with tons of animated video templates that allow users to create animated ads, gifs, and other short animated videos with motion graphics. It has a free software version as well as paid plans.
Crello also has all the preset sizes you will need to make social media videos and graphics, so you don't have to worry about double-checking the frame sizes when you want to start creating.
Key Features:
Customizable animated templates for different categories
A library of free and premium stock photos, image animations, and stock videos
Ability to upload files and custom fonts for your project
Ability to directly share your work on social media
Pros:
Crello has a mobile app so you can create on the go
Brand kit to save your brand fonts and colors
Cons:
Limited download options (you can only download in mp4 format)
You will need a third-party tool to make gifs
Pricing:
Crello has a free plan with limited features. Paid plans have a free trial and start from $7.99 per month.
3. Autodesk Maya
Autodesk Maya is a high-end 3D animation software with advanced animation features. If you are a freelance animator or own a small company, Autodesk Maya can be a great investment as you do not need any other tools for 3D character creation and character animation.
Key Features:
3D animation
3D modeling and rendering
Character creation
To create motion graphics
Rigging
Dynamics and effects
Pros:
Free 30-day trial and free student license
All-in-one 3D animation tool
Cons:
Complex and professional software not suitable for beginners
It is an expensive tool
Takes time to render animations
Pricing:
Autodesk Maya has a 30-day free trial, after which it costs $215 per month.
4. Cinema 4D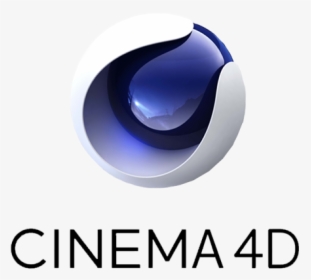 Cinema 4D is a professional 3D animation software used by some of the biggest animation studios in the world. Although it does feature a set of advanced tools to create professional animations, the software is pretty easy to learn and use.
Key Features:
3D modeling
Simulation rendering
Motion graphics
Can integrate with Adobe After Effects
Stable toolset
Pros:
Intuitive interface and easy to learn
Fast rendering and powerful tool perfect for 3D film making
Flexible and stable software
Cons:
Very expensive since it is meant for professionals
Difficult to design complex models
Pricing:
Cinema 4D costs $60 per month billed annually ($719 per year).
5. Adobe Spark
Adobe Spark helps you create animated videos, graphics, and web pages with ease. It is a basic animation software with an iOS app to help users create short videos with animated text and images on the go.
Key Features:
Thousands of free icons, images, and fonts
Professional templates and themes
Collaborate with a team
iOS app for creating video stories
Sync designs across multiple devices
Download as mp4 or share online
Pros:
Simple user interface
Sync your projects across devices
Cons:
Limited features
Cannot create long videos with this software
Pricing:
The Adobe Spark iOS app is free with in-app purchases.
6. Blender

Blender is a popular animation software that is used by many professionals all over the world. It is open-source software and is free to use.
Blender is a cross-platform software that works on Mac, Windows, and Linux systems. Although the software has a steep learning curve, there are tons of video tutorials available online to help you create animated infographic videos, animated gifs, hand-drawn animations, animations for your Twitch channel, and anything else that you need for your projects.
Key Features:
3D film animation
3D printed models
Motion graphics
VFX
Game Engine feature supports game creation
Pros:
Advanced animation features perfect for use by professionals
CPU and GPU rendering
Cons:
Steep learning curve makes it tough to learn for beginners
Pricing:
Blender is free open-source software.
7. PixTeller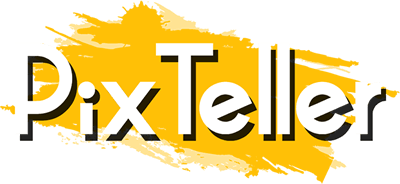 PixTeller is a basic animation software that is best used for frame-by-frame animation and stop motion animation. It can be used for both personal as well as business purposes.
PixTeller allows users to easily create explainer videos, cut out animation, animated characters, and motion graphics using frame-by-frame animation tools.
Key Features:
Pre-animated customizable templates
Frame-by-frame timeline for customization
Download video files in mp4 and gif formats
Shareable on social media, blogs, websites, etc.
Pros:
Web-based animation software – no need for additional downloads to use the software
The animation editor timeline section allows you to adjust any aspect of your animation elements separately (size, color, position) with filters and unique video motions effects
Cons:
Pre-made templates could have been better
No free plan
Pricing:
PixTeller graphic and animation tool starts at $12 per month billed annually ($144/year).
Best 2D Animation Software
8.Toon Boom Harmony
Toon Boom Harmony is a 2D animation creation software that is used by many professionals to create animated films and series.
Toon Boom Harmony features many features suitable for advanced users and is an all-in-one tool that you can use to create an animated video from start to finish.
Key Features:
Three versions available: Essentials, Advanced, and Premium
Essentials – fundamental drawing, painting, and animation tools for students and enthusiasts
Advanced – designed for traditional animation and cut out animation by a freelancer or stop motion studio
Premium – designed for professional use by studios, businesses, or freelancers. Create sophisticated cut-out rigs, realistic character movement, and special effects
Pros:
Complex features for professional animators
Easy to learn and easy to use
Cons:
Since it is a complex program, it is prone to glitches
The program is expensive
Pricing:
Toon Boom Harmony has a free trial. The paid plans start at $25 per month billed annually ($205 per year).
9. Synfig Studio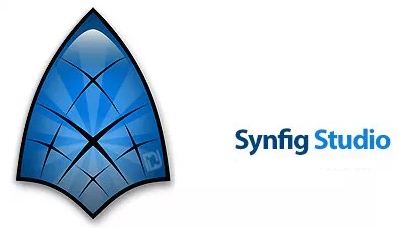 Synfig, or Synfig Studio, is one of the latest free animation software available in the market. It is mainly known for its vector graphics, 2D animation, and character animation features.
Synfig Studio offers two flavors of binary builds for all supported operating systems – Stable Version and Development Version.
Key Features:
Stable Version – basic features for everyday use in 2D animation projects
Development Version – more advanced features
Vector tweening
Over 50 layers and filters to create animation
Store video files in XML format
HDRI (High Dynamic Range Imaging)
Bone system for cut-out animation
Skeleton Distortion Layer for bitmap animation
Pros:
Free, open-source software
Video training to learn the software – available in different languages such as English, Dutch, and French
Cons:
The user interface is not very intuitive
Steep learning curve
Pricing:
Synfig Studio is free open-source software that depends on donations to provide solutions.
10. Pencil2D

Pencil2D is another open-source free program that helps users create traditional hand-drawn 2D animation.
This 2D animation software is user-friendly and intuitive, making it suitable for animators across all experience levels to create beautiful hand-drawn characters with its freehand drawing tools.
Key Features:
Intuitive user interface
Easily switch between raster and vector workflows to work seamlessly
This is a cross-platform software that runs well on Mac, Windows, and Linux systems
Lightweight animation software for beginners
Pros:
The user-friendly interface makes it perfect for traditional artists to work on their animation skills
User community that allows users to discuss issues and developments
Cons:
Cannot be used to create animations in 3D
You will need to create separate layers for each image or character
Pricing:
Pencil2D is free open-source software that is available for both personal and commercial use.
11. OpenToonz
OpenToonz is an open-source animation software that is completely free for users to use. This is one of the best animation software that has been used to animate cartoon characters in some famous TV and film productions.
OpenToonz offers basic tools that can be used for any frame-by-frame animation project. The software also offers some advanced features that can be used by more experienced users.
Key Features:
Created to develop a platform for connecting academic research with cutting edge animation production
Open-source software so that anyone can modify its source code and use it freely
Essential animation tools to create frame-by-frame sequences
Available on Windows, macOS, and Linux systems
GTS scanning tool for scanning sequences on Windows
Animation effects include changing picture styles, wavy distortions, affected incident light, etc.
Great for cut-out animation
Built-in particle effects
Pros:
High level of customizability
Endorsed by major animation studios
Cons:
Requires huge RAM size to avoid crashes
Not for 3D animation
Pricing:
OpenToonz is a free open-source software that can be used to create animated videos for commercial and non-commercial purposes.
12. Moho Pro
Moho Pro is a good animation software designed for professional animators looking for more advanced animation tools to create their animation projects.
Moho Pro is the advanced version of Moho Debut (Anime Studio) and offers users a more powerful 2D and easy-to-use rigging system.
Key Features:
Content library of characters, props, and backgrounds
Powerful vector drawing tools
Photoshop PSD files integration
Powerful 2D rigging system that is easy to use and has features like Smart Bones, Vitruvian Bones, FK & IK, Advanced Constraints, Shy bones, and more
Automate your animations with Particles, Gravity, Dynamics, and Wind features to make them look natural
Pros:
Intuitive interface
Visual content library
Price is lower compared to competition
Cons:
Lack of flexibility or production use
Drawing tools are not that advanced
Pricing:
Moho Pro offers a 30-day free trial after which it costs $399.99.
13. Adobe Character Animator
Adobe Character Animator is one of the best animation software that allows users to create 2D character animation in real-time.
Adobe Character Animator can be purchased as a part of Adobe Creative Cloud.
Key Features:
Uses your movements and expressions to animate your character in real-time
Adobe Sensei AI allows you to import art from Adobe Photoshop or Illustrator and turn it into an animated character
Use your keyboard or MIDI device to control gestures
Integrate with other Adobe products like Premiere Pro and After Effects
Pros:
Import files from Photoshop or Illustrator
Camera Tracking features allows you to animate the face of your 2D character using your own facial expressions
Cons:
Set up can be tedious
The somewhat steep learning curve
Pricing:
Adobe Character Animator has a free trial. After that, it costs $52.99 per month billed annually.
14. TVPaint
TVPaint is a graphic design and 2D animation software that offers high-performance tools for both beginners as well as professionals.
TVPaint is intuitive with many different animation tools and brushes built-in.
Key Features:
Based on bitmap technology
Bookmarks and image marks allow you to mark keyframes and easily navigate through the images in your timeline
Flip Panel allows you to customize the preview of your animations by setting up shortcuts
Out of Pegs allows you to temporarily adjust the Light Table display of your drawings and artwork
Pros:
User-friendly and great for hand-drawn character animations
Stable software that hardly crashes
Cons:
Lacks more advanced tools
Some animation processes are complicated and difficult to figure out
Pricing:
TVPaint has a free trial version with limited features. The paid version starts at $592 for the standard version.
15. Adobe Animate
Adobe Animate is a 2D animation software for professionals that helps users create dynamic artwork and animations with layers and depth.
Adobe Animate offers 100 GB cloud storage and the software is constantly updated.
Key Features:
Vector-based 2D animation software
Built-in templates with color and tone effects
Automates tweeting process
Supports raster graphics
Available for macOS, Windows, iPhone, and Android
Pros:
Intuitive online animation software that is perfect for beginners
Includes 100 GB cloud storage
Cons:
Limited features
Not suitable for professional animations
Pricing:
Adobe Animate has a free trial version. Adobe Animate starts at $20.99 per month billed annually.
What is the difference between 2D and 3D?
In 2D animation, animators create 2D characters and objects individually and manipulate them only by height and width (2 dimensions). 2D animators use VFX and backgrounds to create motion graphics within a 2-dimensional space.
3D animation uses more advanced tools to animate characters and objects within a 3D environment using specialized software. 3D animators manipulate characters within height, width, and depth (3 dimensions) to create animation.
Animation Courses
If you want to make the most of online animation software so that you can create professional animations, then you might consider taking a free or paid online animation course.
Before you pick an animation course, you must consider three things:
1. Your skill level – Are you a beginner or are you an experienced animator just looking for a refresher course that teaches more advanced animation features?
2. Teaching style and interaction – Are you looking for pre-recorded explainer videos? Or are you looking for a course that allows you to interact with your teacher to learn more?
3. Course pricing – Are you alright doing a free course or do you need a premium course that you have to pay for?
Here are some of the best online animation courses you can take:
Frequently Asked Questions
What is the best free animation software?
Blender, Open Toonz, and Pencil 2D are some of the best free software for animation.
What animation software do YouTubers use?
Autodesk Maya, Blender, and Toon Boom Harmony are some of the animation software that YouTubers use to make explanatory videos and tutorials for YouTube.
Which computer works best for animation?
The Apple iMac Pro is one of the best computers that you can use to create animation.
Conclusion
I hope you find this post useful and are able to choose the best animation software for 2D and 3D animation.
Animated videos are becoming very popular for various purposes such as creating marketing videos, making tutorials for YouTube, and creating introductory videos for company websites.
Do you use any other animation software for creating 2D or 3D animated videos? Leave a comment below and let us know which ones you use! 🙂