Quick & Easy Guide To Blogging With Artificial Intelligence
Blogging has become an essential part of content marketing for companies and individuals.
But let's face it – Writing blog articles from the beginning may be time-consuming and intimidating, especially if you have no prior experience.
Don't lose heart just yet – there's good news.
You can now use Artificial Intelligence (AI) tools like Jasper AI to help you speed up the process and create better-quality content.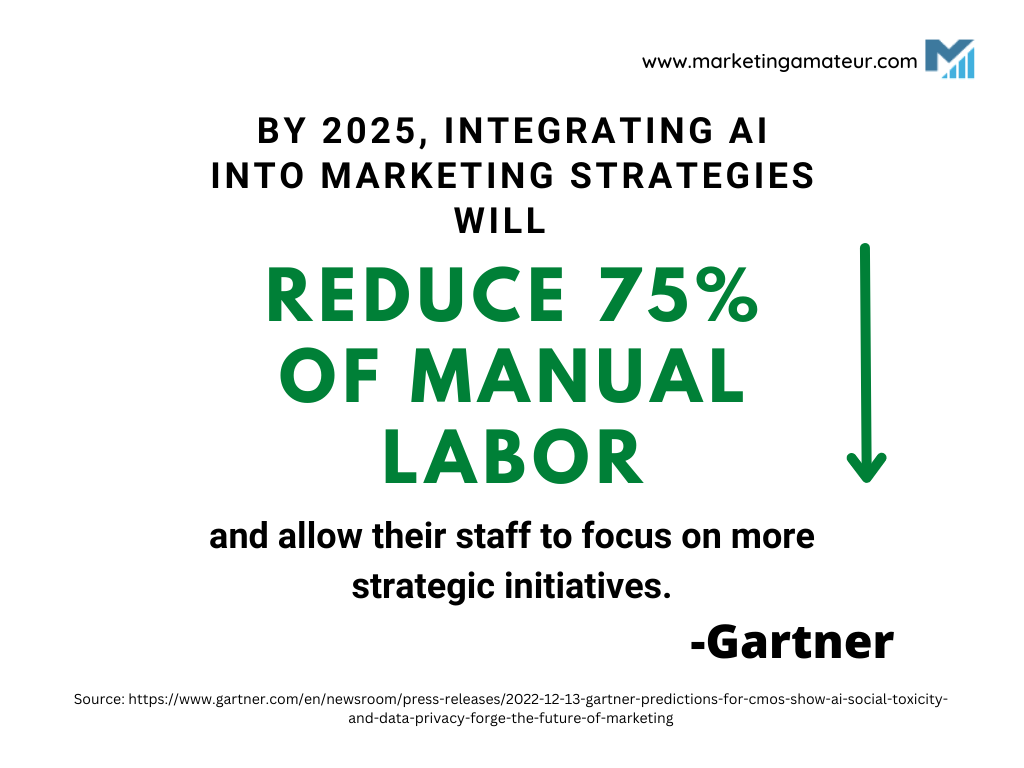 According to Gartner, by 2025, integrating AI into marketing strategies will reduce 75% of manual labor and allow their staff to focus on more strategic initiatives.
In this quick & easy guide to blogging with Artificial Intelligence, we'll explore how AI can streamline your blogging process and make it easier for you to produce high-quality blog posts with minimal effort.
Are you excited enough? 🙂 Let's get started.
If you buy something using the links in this article, I may receive a commission at no extra cost to you.
Please know that I only promote stuff that I use and trust for the sake of my readers and the reputation of this site.
Can AI Tools Write Long-Form Content?
Yes, AI tools can help you write long-form content.
As anyone who has ever tried to write long-form content knows, it can be a real challenge to come up with ideas, do the research, and then actually write the piece.
So it's no wonder many people are turning to artificial intelligence (AI) tools to help them with this task.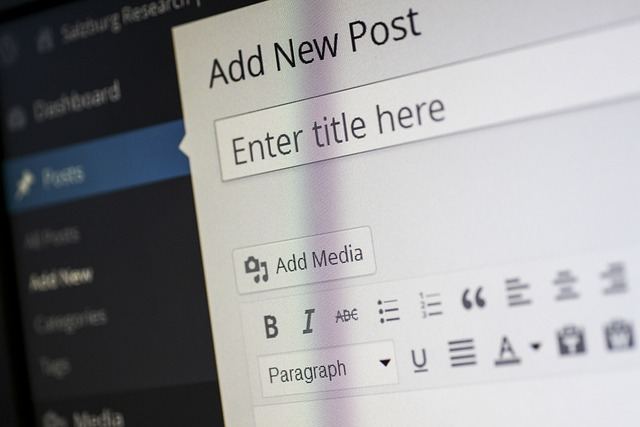 There are many AI tools available that can help you with writing long-form content.
Some agencies will help you with the creativity and research process, while others will write the content for you.
How Does AI Work For Bloggers?
If you're a blogger, you know that creating content can be time-consuming.
But what if artificial intelligence (AI) could make it simple and quick to produce content?
Here's how AI can help you with your blogging:
1. Automatically generate blog post ideas.
AI tools like GrowthBarSEO can now help you generate ideas for blog posts.
All you need to do is enter a few keywords, and the AI tool will come up with a list of potential topics for you to write.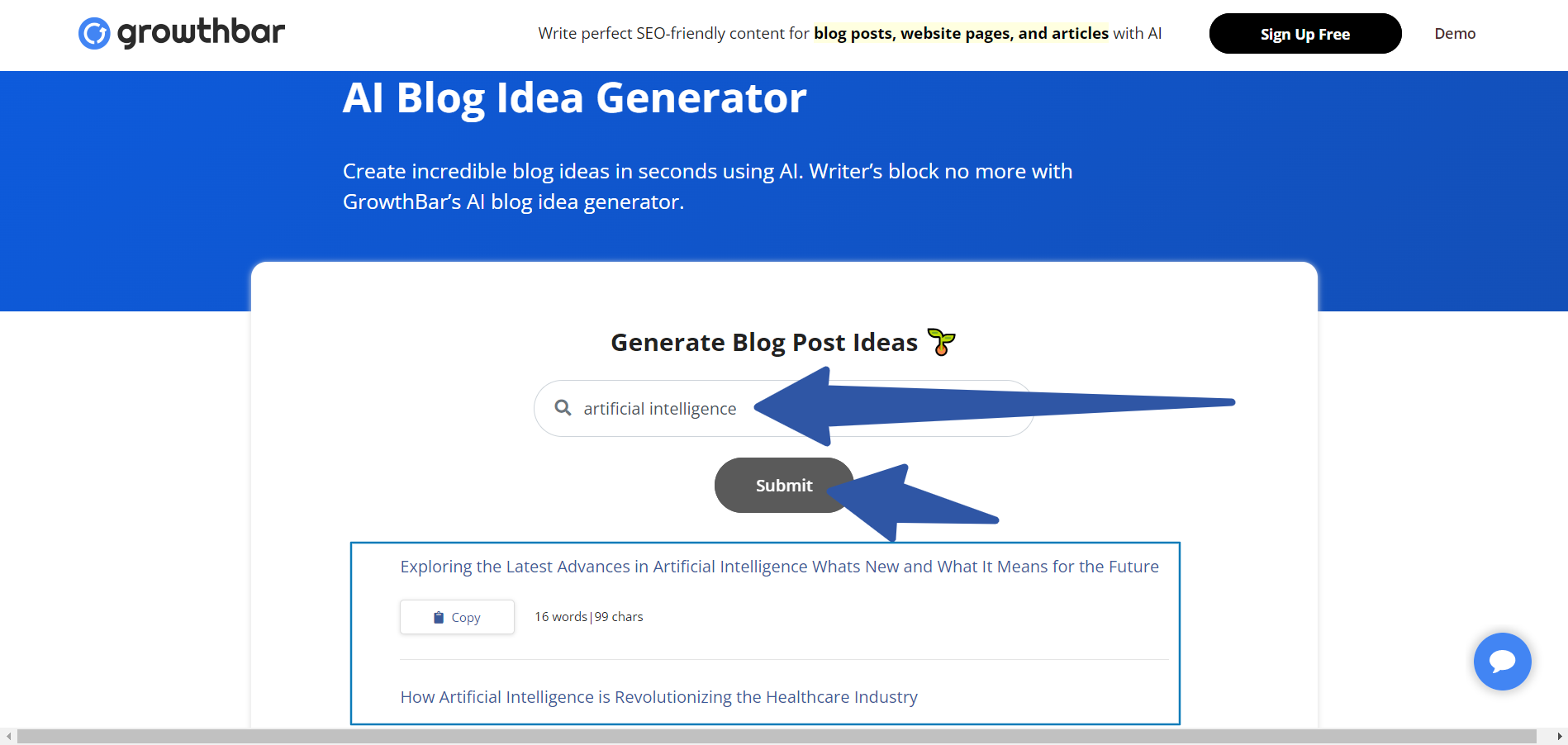 2. Create a blog post outline.
AI-powered tools can help create a complete blog outline that you can use to write blog posts.
These tools can also help you make an SEO-friendly version of your post.
Take, for instance, SurferSEO. SurferSEO is a powerful tool that helps you create SEO-optimized content that ranks on search engines like Google.
Surfer also has a free AI article outline generator that creates an outline for you in seconds!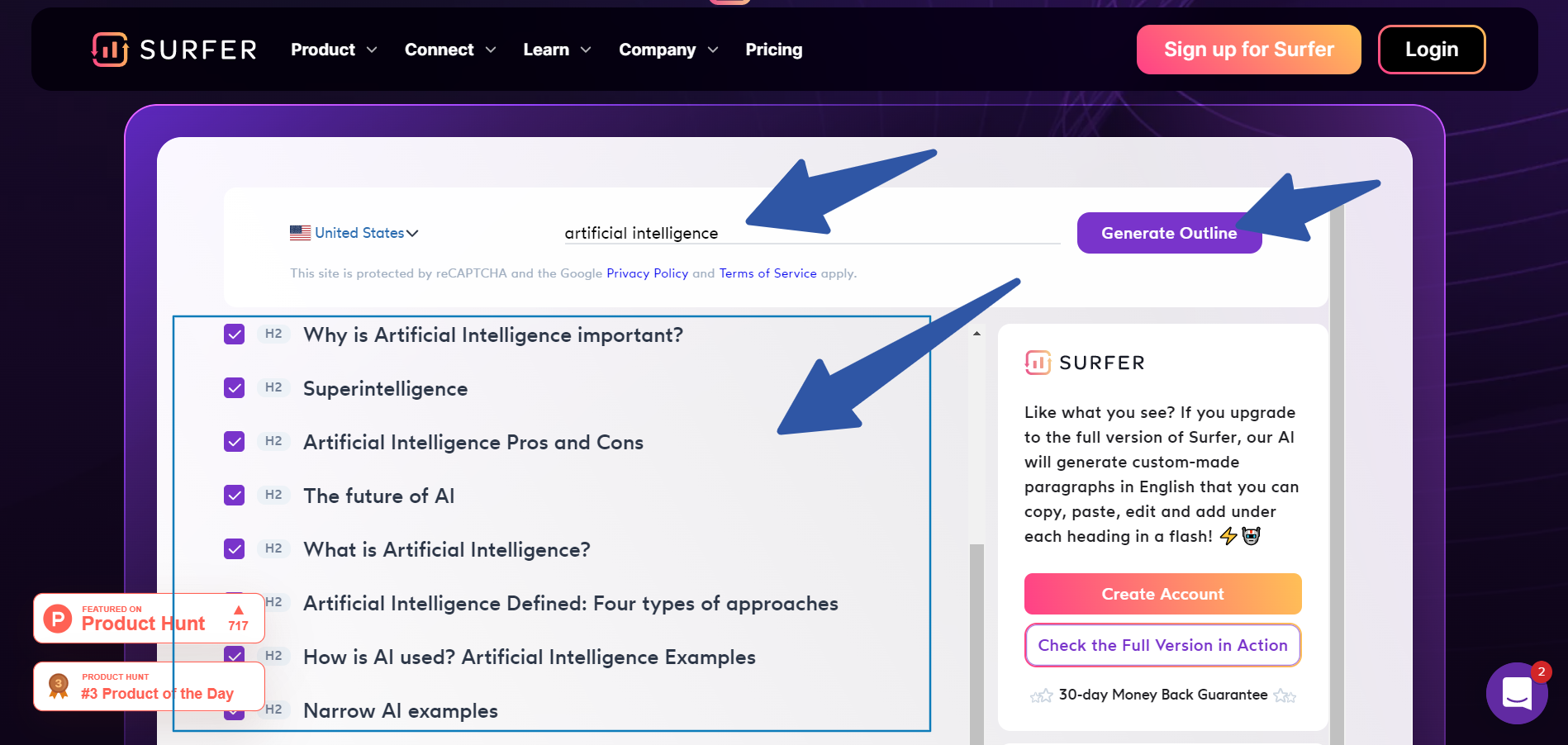 3. Write the actual blog post for you.
Once you've selected a topic to write about and created an outline, there are AI tools that can write the blog post for you!
These AI tools use machine learning and NLP (Natural Language Processing).
The tool will take care of the rest if you provide background information on the topic.
One of my favorite AI writers is Jasper AI.
Jasper allows you to quickly flesh out your blog post outline with content within a few seconds.
Of course, as with all AI tools, you must edit the article before publishing.
4. Help promote your blog post.
After your blog post is published, AI can help promote it on social media and other online channels.
AI tools can automatically share your blog post on Twitter, Facebook, and other platforms, saving you time and effort.
How do you attract more readers to your unique content?
A powerful tool such as Pathmatics uses AI to give you insider access to the digital advertising data of hundreds of different brands.
With it, you can quickly determine where potential audiences are congregating online and get them interested in your work!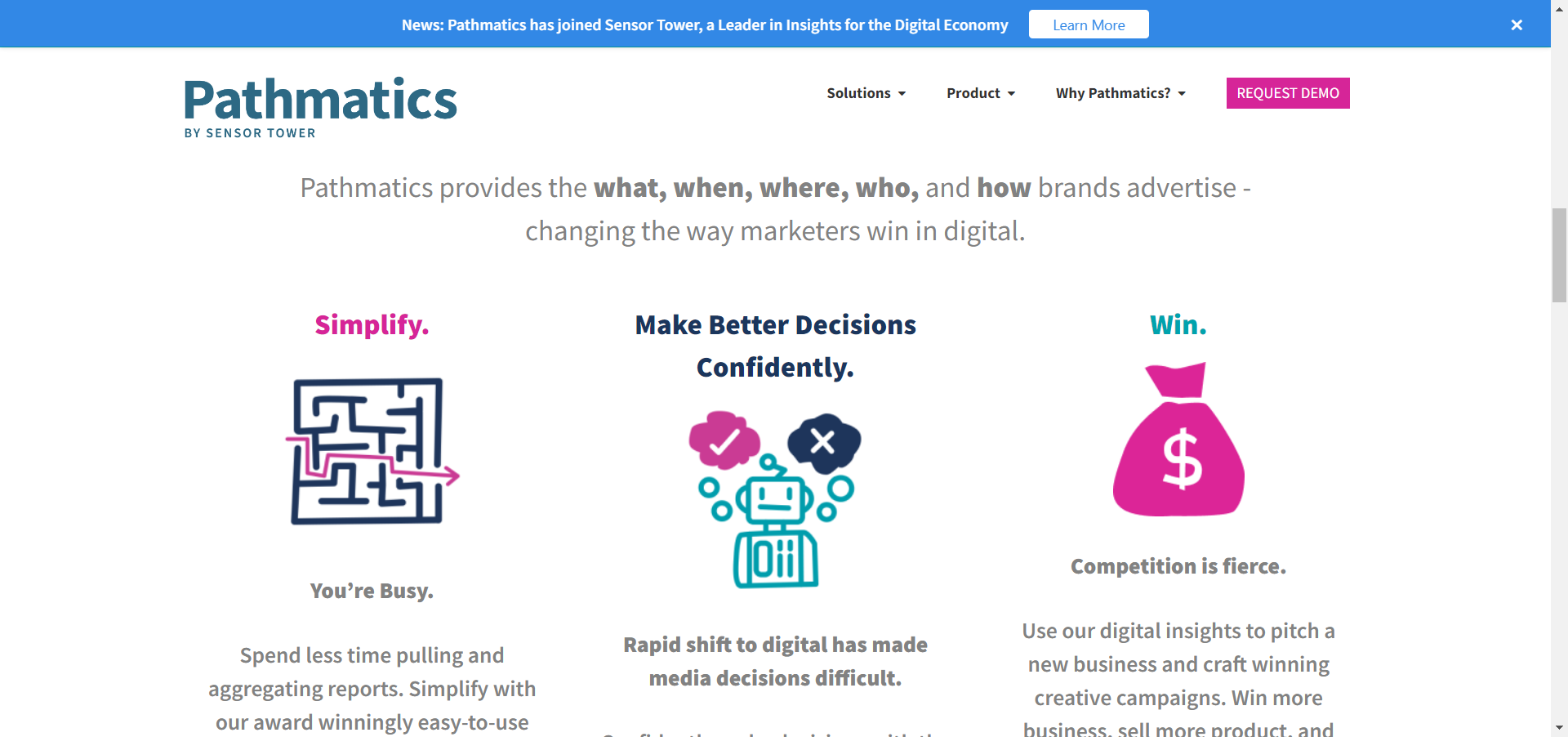 For example, Pathmatics can help you identify where your competitors are advertising so that you know the best industry sites to target for guest posting.
It's an easy way to get ideas on who might be interested in your blog posts and a great starting point for building a successful pitching strategy!
5. Analyze your blog post's performance.
Finally, AI can help you analyze the performance of your blog post.
For example, it can track the number of views and shares each post gets and measure engagement metrics like likes, comments, and time spent on the page.
This information can be used to improve your content in future posts.
You can use a tool like SurferSEO to analyze the performance of your blog posts.
Surfer even has a GrowFlow Tasks feature that helps you make minor tweaks to your content so that it ranks higher!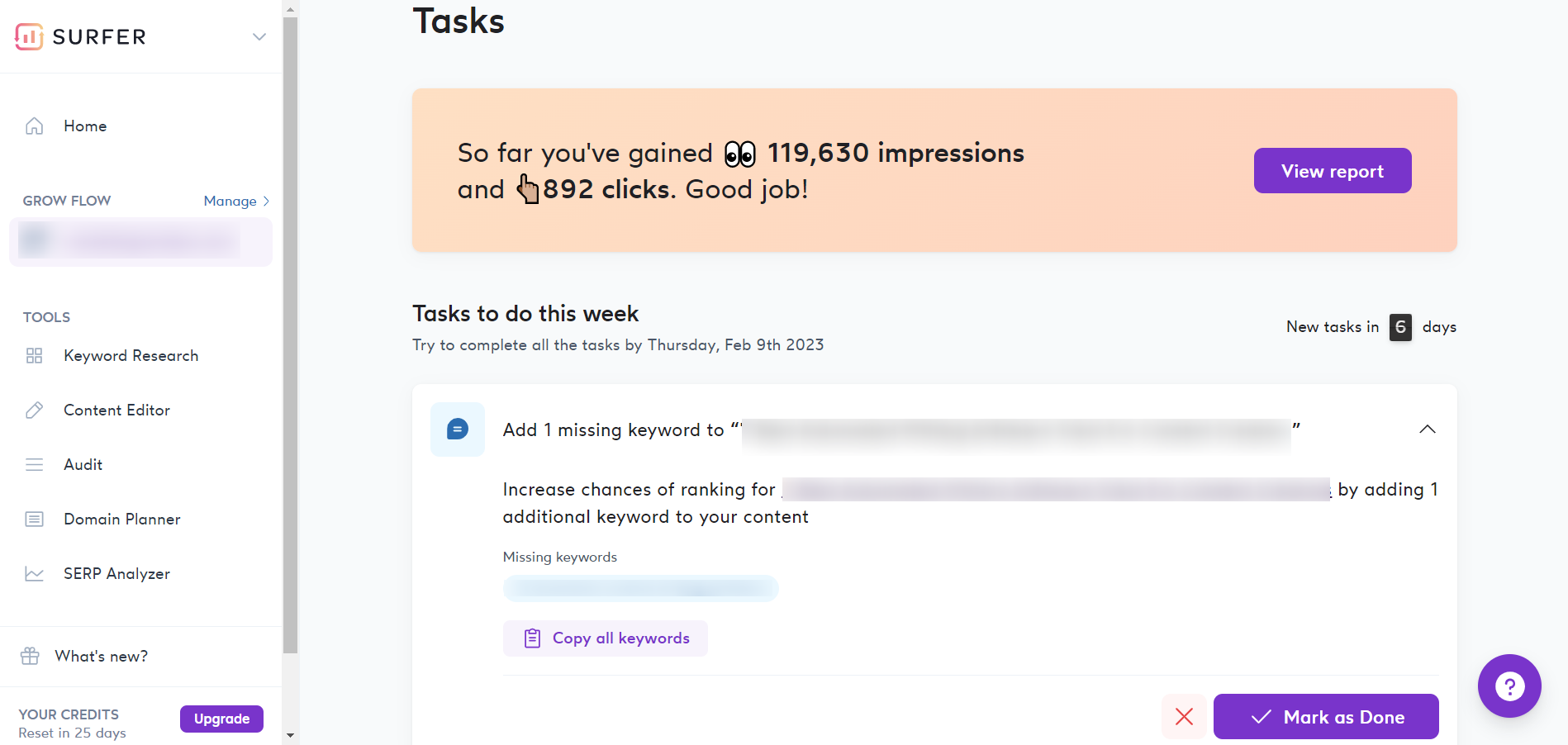 Overall, AI can help you streamline the process of creating, promoting, and measuring the performance of your blog posts.
From generating ideas to writing posts, AI can make blogging a much more efficient and enjoyable experience.
The use of AI in content creation is still in its early stages – but it's already shown its worth as a tool for content creators.
With the right AI tools, you can create high-quality blog posts optimized for SEO and get great results on social media.
Of course, as AI advances, it will only become more powerful in helping content creators reach their goals.
Still, no matter how advanced AI gets, human creativity and expertise will remain invaluable assets – and will always be needed for creating truly great content.
So, while AI can help you with blogging, don't forget that there's no substitute for the insight and experience of a professional content writer.
It is ultimately up to you to choose what works best for your business.
How To Blog With Artificial Intelligence Tools
If you want to take your blogging to the next level, consider using AI tools to help you write and manage your content.
AI can help you save time by automating tasks like content generation, editing, and publication.
It can also improve the quality of your writing by providing feedback and suggestions on grammar, style, and tone.
Many AI-powered blogging tools are available on the market, so choosing one that's right for you and your needs is essential.
To get started blogging with artificial intelligence, here's an idea of how the content creation workflow looks like with AI tools:
STEP 1: Topic ideation:
AI can help you generate new and exciting ideas for blog topics.
Step 2: Keyword research:
AI can help you identify the most popular and relevant keywords in your niche, allowing you to structure and organize your content around those topics.
Step 3: Creating an outline:
AI can help you outline your blog post and suggest more detail or research areas.
Step 4: Content writing:
AI can help you generate content from the outline, filling in the gaps with researched information and ensuring it is written in a consistent tone.
Step 5: Editing and proofreading:
AI can review your content for grammar mistakes, typos, inconsistencies, and more.
It can also suggest changes to make your writing more precise and easier to read.
Step 6: Adding internal links:
AI can help you identify and add internal links between related posts, boosting your SEO efforts.
Link Whisperer is an AI tool that will help you quickly identify relevant internal links missing from your page or blog post and add them.
(Jasper: The Best AI Writer For Bloggers)
Jasper AI is a valuable tool for bloggers searching for a quick and straightforward approach to starting blogging utilizing artificial intelligence.
With Jasper, you can create high-quality blog content without spending hours writing or editing.
Instead, enter the topic of your blog post, and Jasper will automatically generate a well-written article for you.
Jasper is an AI writing assistant that helps bloggers save time by generating high-quality content.
With Jasper, all you need to do is enter the topic of your blog post, and it will automatically generate a well-written article for you.
The best part about Jasper is that it's completely free to use.
Therefore, if you're seeking a simple and quick approach to start blogging utilizing artificial intelligence, Jasper is the best AI writer for bloggers.
Blogging with Artificial Intelligence: A Step-By-Step Guide
If you're considering using an AI blog writer to help with your content creation, here's a quick and easy guide to get started:
1. Choose a reputable AI blog writing platform like Jasper AI.
2. Sign up for an account and create a new project for your blog article.
3. Enter the topic of your article and set some basic parameters like length, tone, etc.
4. Let the AI platform do its job and generate a draft of your article!
5. Review the draft and make any necessary changes or additions before publishing it on your blog or website.
Using an AI blog writer is a great way to save time on research and writing and ensure that your content is optimized for Google's new algorithm.
With the right platform and a bit of knowledge, you can quickly create high-quality blog posts that will help you reach a wider audience.
Best AI Blog Writing And Strategy Tools
You're in luck if you want to take your blogging to the next level with AI.
There are several excellent AI blog writing and strategy tools available that can help you get more out of your content.
One of the best ways to use AI to improve your blogging is to focus on your audience.
By understanding who your readers are and what they want, you can better customize your content to meet their needs.
Many great AI-powered audience analysis tools can help you get started.
Another great way to use AI in your blogging is to focus on SEO.
There are many AI-powered SEO tools available that can help you optimize your content for search engines.
Using these tools, you can ensure that as many people are seeing your content as possible.
Finally, remember social media. Some AI-powered management solutions are available to assist you in maximizing your social media presence.
Using these tools, you can better engage with your audience and build relationships with potential customers and clients.
Using An AI Blog Writer In Light Of Google's Helpful Content Update
Google's Helpful Content Update is an algorithm change created to recognize and reward websites that produce relevant human-centered content.
This update will give websites a competitive advantage when they publish quality material that resonates with their audience!
So What Does This Update Mean For AI Blogging?
Although you can use AI tools to help generate your content, you still have to edit it to have the human touch.
AI tools can help you create titles, generate blog post ideas, and suggest keywords for SEO.
However, reviewing the content and ensuring that it contains valuable information for your readers is still essential.
Writing in an organic, human-friendly way will ensure that your content is seen as more helpful and relevant by Google's algorithm.
Additionally, writing engagingly will help keep your readers engaged and interested in your content.
Have Questions? Tracy Has Answers.
Frequently Asked Questions
Conclusion
A human writer has limitations on the quantity of high-quality content they can produce daily.
That's where AI comes in.
AI writing tools can help you in writing content that is of high quality and SEO-optimized and can rank well on search engines.
AI tools can help content writers become more productive and efficient, but they must maintain a human writer's creativity, insight, research skills, and craftsmanship.
AI technology is still limited in its ability to understand complex emotions and create engaging stories, which makes content writers an irreplaceable part of any editorial or marketing strategy.
Jasper AI is one of the best AI content generation tools to help you write SEO-optimized content.
It uses cutting-edge natural language processing technology to help you write better and faster.
Jasper AI can help you improve your content writing productivity and help you deliver quality content to your audiences quickly.
So if you're looking for an AI-powered tool to help simplify your content writing process, Jasper AI is the best choice!
Have you dipped your toes in the sea of AI blogging yet?
What are your thoughts on it?
Leave a comment below and let me know! 🙂