35+ Businesses Of The Future To Invest In As An Innovative Entrepreneur
Times are changing. Fast.
If you look back at the past couple of years, you'll see how businesses were forced to catapult themselves to a whole new future – one with remote offices and Zoom meetings.
If you want to enter the business world in 2021 and start a profitable business, make sure that your business idea is future-proof.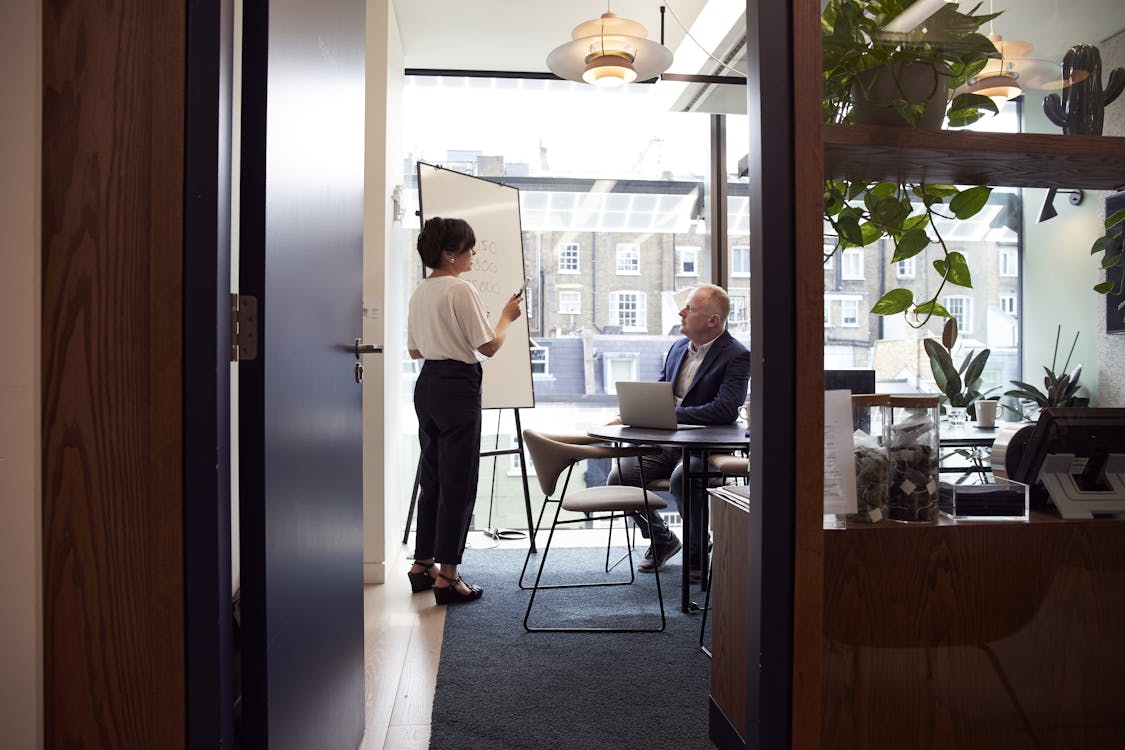 In today's post, I have rounded up 100 future business ideas that you can use to start small businesses in 2021- 2030.
So, if you are looking to invest in businesses of the future, then read on because this post is just for you!
Disclaimer: If you buy something using the links in this article, I may receive a commission at no extra cost to you. Know that I only promote stuff that I use and trust for the sake of my readers and the reputation of this site.
Best Future Business Ideas For 2020
1. Artificial Intelligence And Machine Learning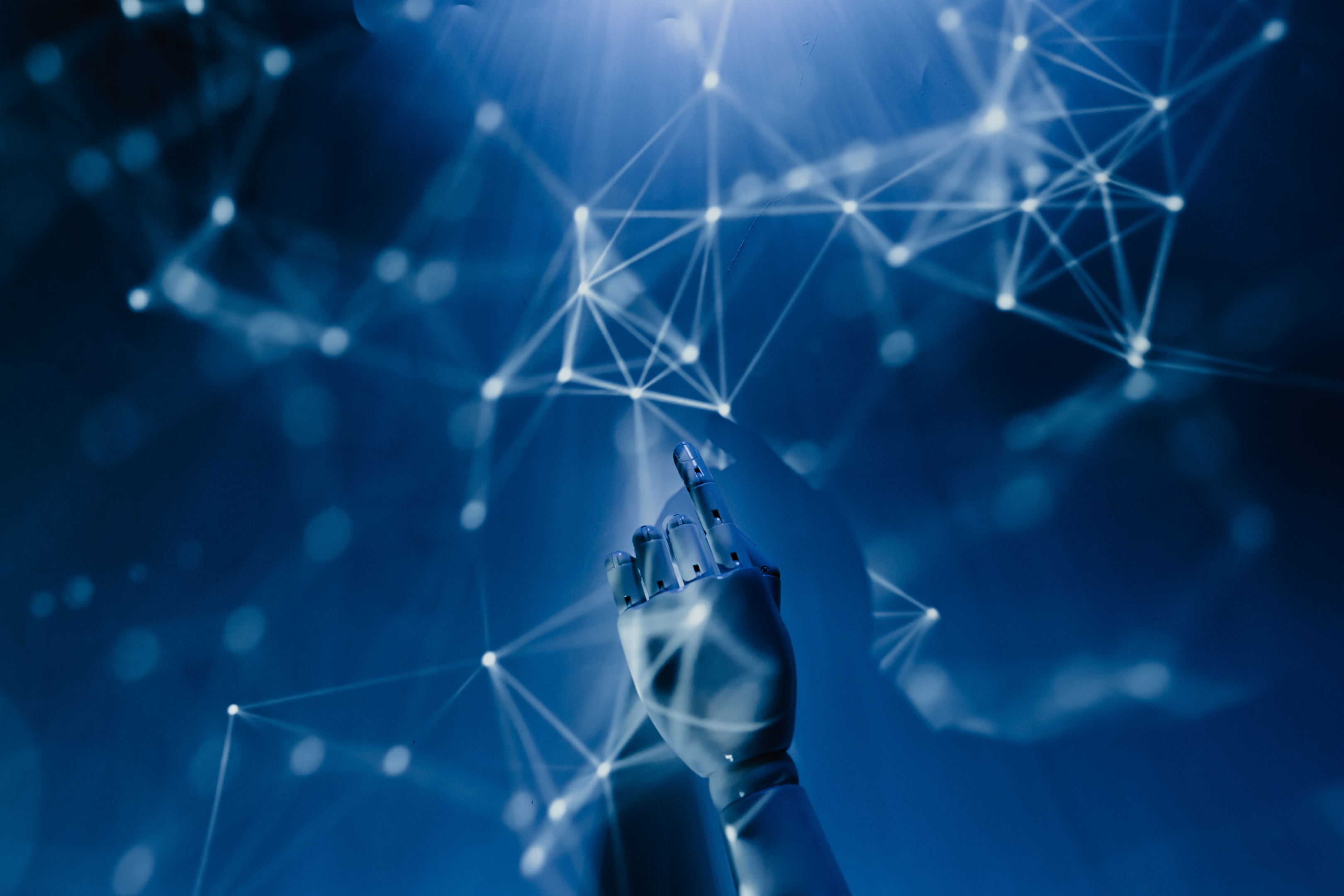 Artificial intelligence is when machines are programmed to think and make decisions like human beings.
The global artificial intelligence (AI) market is forecasted to grow to USD 309.6 billion by 2026, at a Compound Annual Growth Rate (CAGR) of 39.7%.
AI promises endless possibilities in fields like medicine, education, finance, and manufacturing.
This is truly a business idea with great potential for the future.
2. Alternative Protein Food Products
The world will have to feed about 10 billion people by 2050, including a 75% increase in meat demand.
Much research and financial investment have been poured into developing alternative proteins to meet this projected demand sustainably.
The alternate protein foods market is estimated to be worth $17.9 billion by 2025. More and more people will shift towards this food source as they move towards a vegan and vegetarian diet.
The alternative protein food market is undoubtedly a future business trend you would want to keep your eyes on in the next few years.
3. Automated Digital Marketing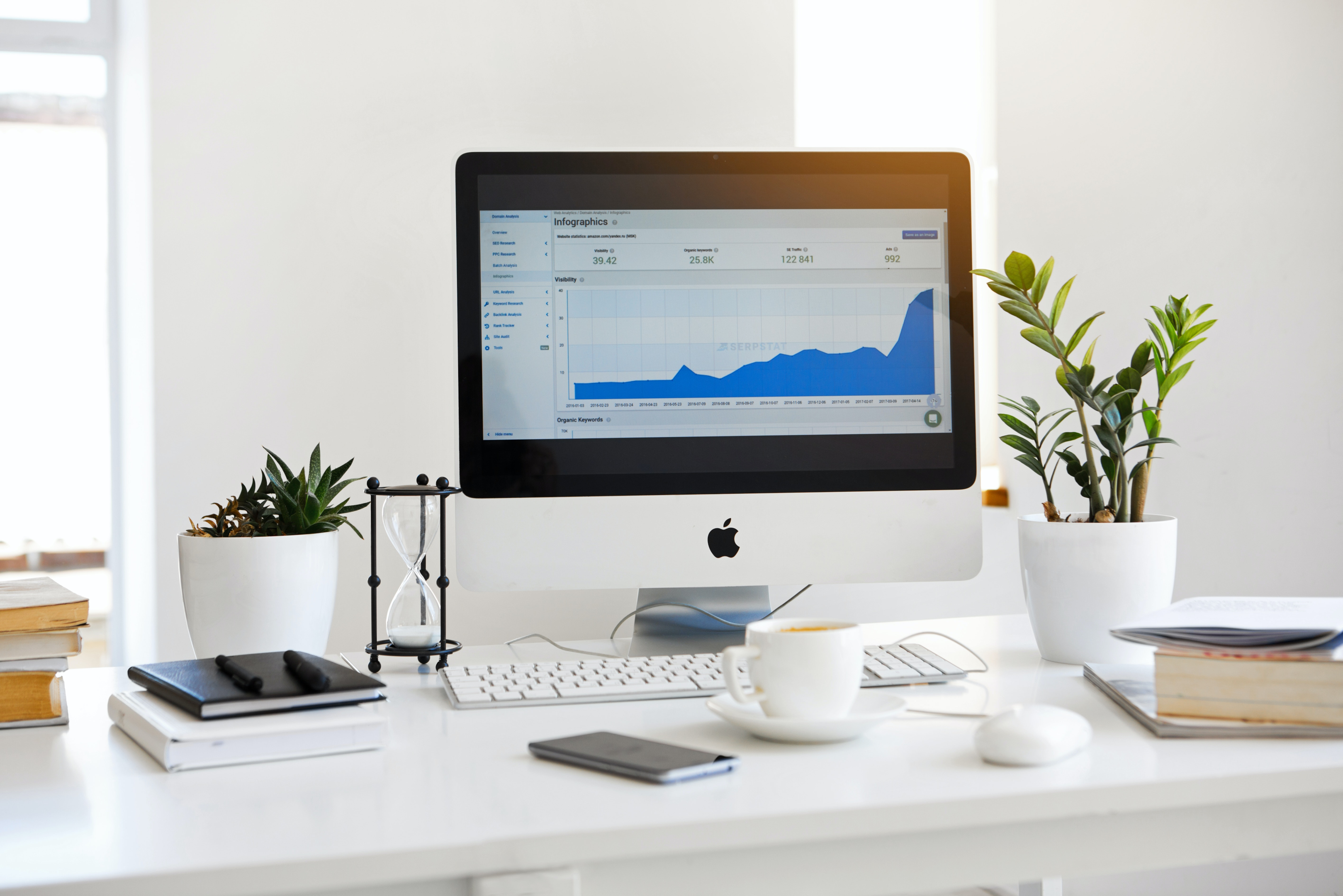 More than 80% of businesses would like to have a chatbot to help run their business and improve the customer experience.
That is because automation has proven to increase conversion rates and revenues.
Automated digital marketing services are one of the best business ideas for the future.
4. Affiliate Marketing
If you want to start a low-investment online business, then affiliate marketing is a good option.
As an affiliate marketer, you get paid to promote products that you use and love. All you have to do is sign up for an affiliate program, and you will be provided with a unique affiliate link.
You can promote the link on your website or social media channels, and if someone clicks your link and buys something, you earn a commission for it.
Recommended Reading:
11 BEST AFFILIATE TRACKING SOFTWARE SOLUTIONS TO BOOST YOUR CONVERSIONS!
BEST AFFILIATE PROGRAMS FOR BEGINNERS – 35+ HIGHEST CONVERTING AFFILIATE PROGRAMS
HOW TO PROMOTE AFFILIATE LINKS – 11 EASY WAYS TO PROMOTE AFFILIATE LINKS
5. App Development
As of 2021, there are an estimated 6,378 million smartphone users worldwide. This number is set to grow to around 7,516 million users by 2026.
Imagine the number of apps being downloaded every day!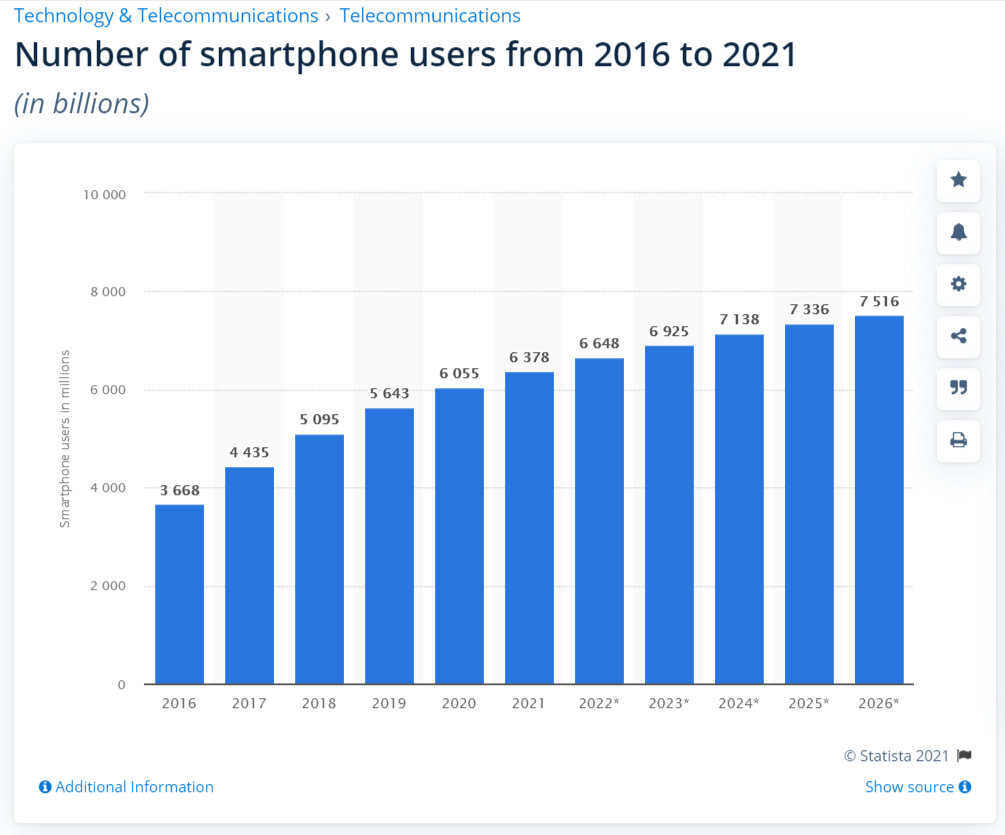 If you have an idea for an app for smartphones, it is worth investing in.
According to Common Sense Media, 53% of kids have a smartphone by the age of 11. So you could also consider investing in a few kid-friendly apps because kids are your future customers!
6. Asteroid Mining
"What on earth is asteroid mining?", you may ask.
Asteroid mining is the extraction of exploitable materials from asteroids and other near-earth objects.
The equipment and methods required to extract and refine are still under development, making this a business with only possible long-term returns.
7. Automated Translation Services
An automated translation service simplifies the whole process by automatically exporting and importing files into a CMS and preparing files for translation.
Automated translation services save time, enabling users to focus on more important tasks at hand instead of repeating the same basic workflows.
With so much content being produced for the internet on a daily basis, people will start relying on these kinds of automated services to help save time and other resources.
8. Bottled Air Company
A bottled air company may sound ridiculous, but did you know that there are seven or eight companies that market oxygen canisters?
The logic behind this idea is that if pure water can be bottled and sold, then why not pure air?
9. Boat & Helicopter Tourism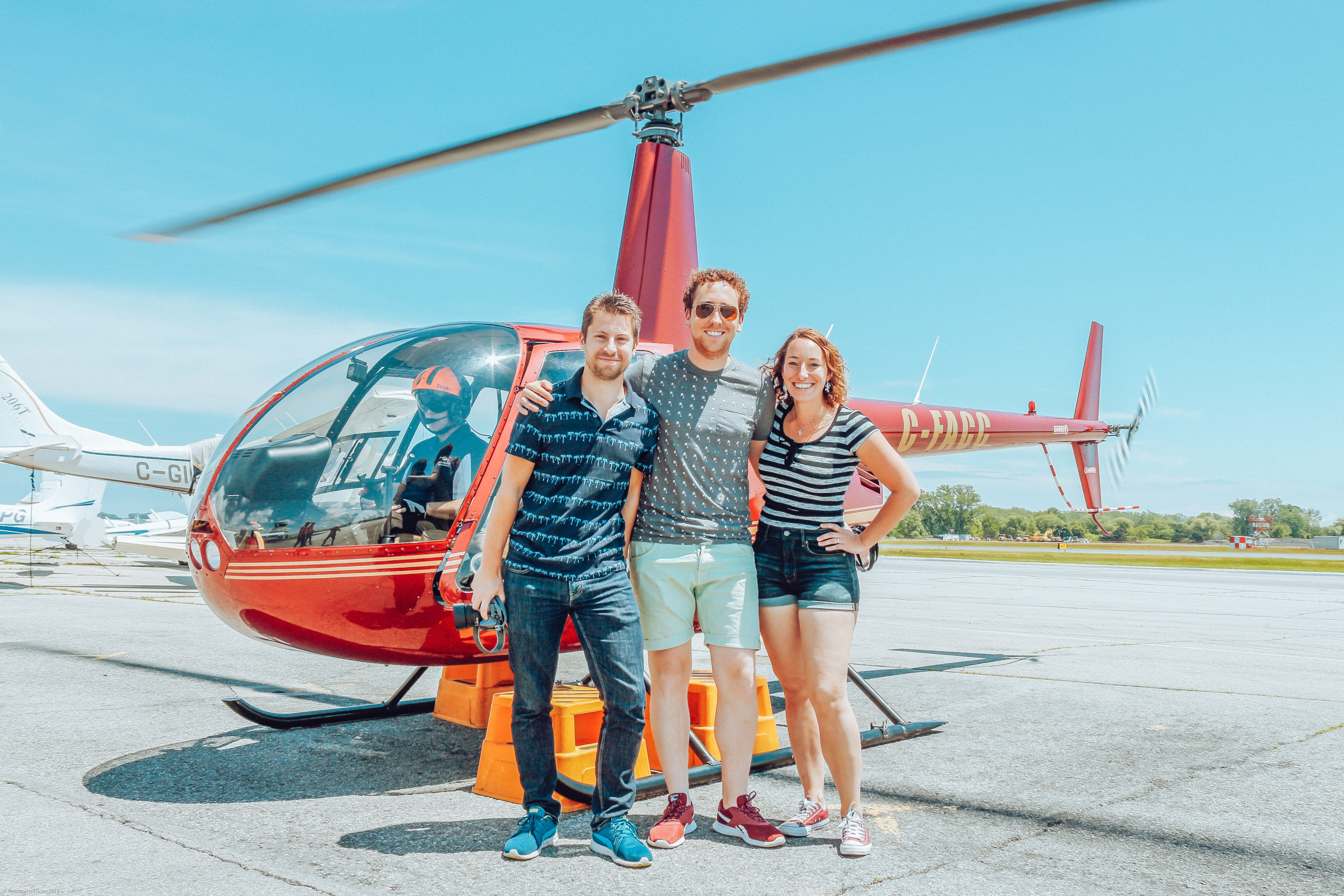 A boat or helicopter ride for tourists will help businesses create a unique, memorable experience for travelers.
However, boat and helicopter tourism have a high investment with high costs of buying the boat or helicopter and hiring licensed professionals to take tourists for a ride.
10. Blockchain Health Record Digitization & Sharing Company
Blockchain is simply a digitized record of transactions. With the rise in security and data breaches, blockchain provides a secure method of recording important information with minimum errors.
Blockchain will definitely help the growing demand for efficient health data management systems.
11. Box Subscription Services
Subscription boxes offer customers a unique and exciting way to shop for their favorite products. Subscription boxes usually contain items related to a particular theme or category and are a great and fun way to introduce new brands and products to customers.
Box subscription services offer businesses a stable financial model due to their recurring revenue potential. You can build a box subscription service around almost any niche as long as there is a community around it.
12. Biometric Sensor & Security Company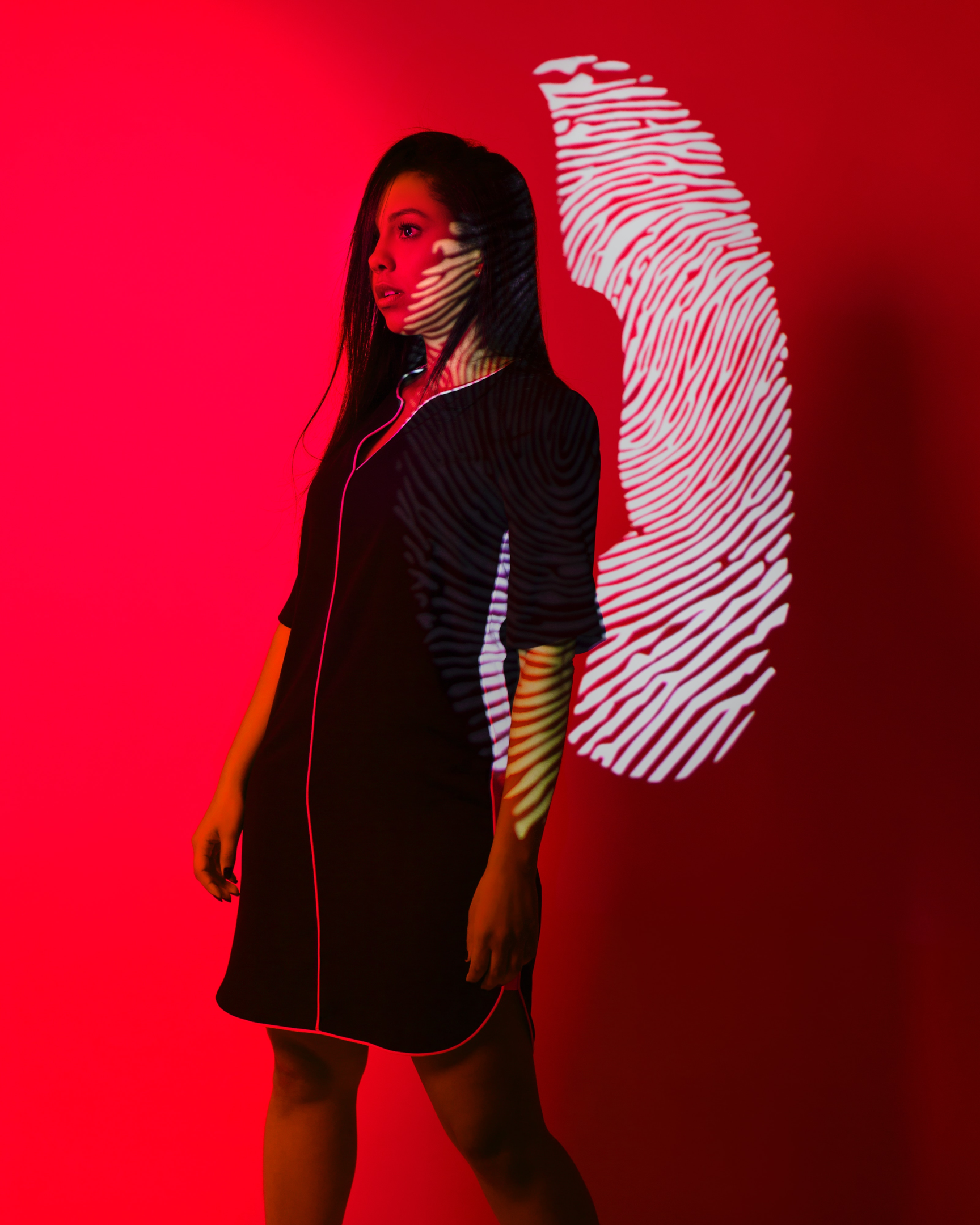 Biometrics and security companies offer fingerprint sensors and biometric software for employee access cards, banking security, and other types of smart cards.
Biometric security software is a great future business idea as it automatically recognizes people based on their biological or behavioral characteristics, providing a more advanced level of security.
13. Biofuel Production
Biofuel is produced by converting biomass directly into usable fuel through various processes like fermentation or transesterification.
Although biofuels do release carbon dioxide and other harmful emissions, it is lesser than those emitted by fossil fuels. Also, biofuels are renewable sources of energy since they are made from organic waste and other organic materials. These features make biofuels an attractive choice for the future, and therefore, a great future business idea.
14. Consultancy Business
If you have a lot of knowledge in a particular domain, you can start a consultancy business and share your knowledge and expertise with others for a fee.
People may approach you with their small business ideas or online business ideas because they do not know how to get started or how to grow their business. You can help them narrow down on their niche, create a business model, and start their business successfully.
With so many people wanting to start new businesses these days, it is a great idea to start a consultancy business.
15. Co-Working Spaces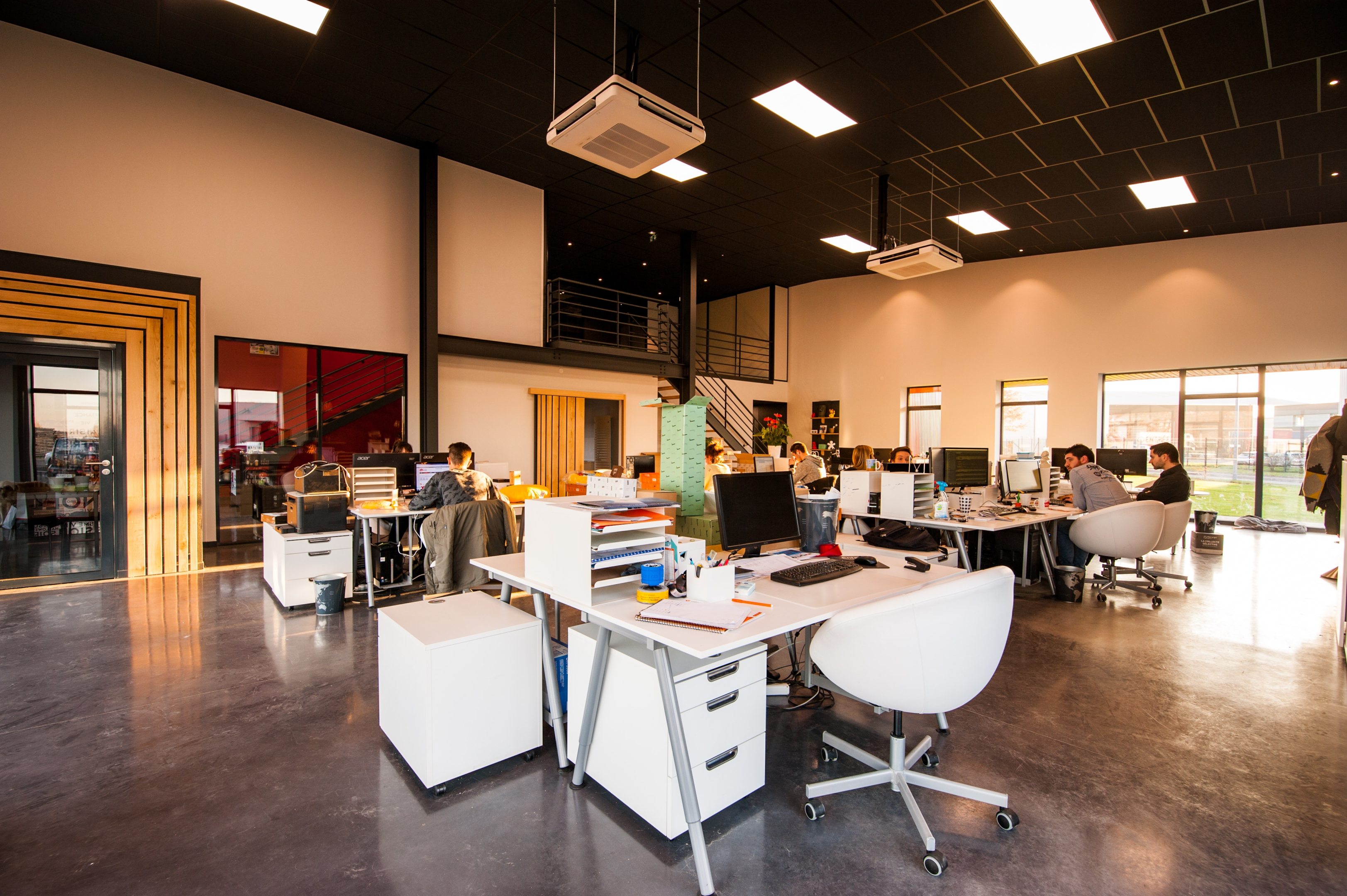 The past couple of years has transformed the way we do business. Most small and big companies have allowed their employees to work from home or any location of their choice due to safety reasons.
A co-working space is a cost-effective solution for entrepreneurs who want to start a business as well. This is because when people start a business ground up, they don't have much of a budget to work with.
Co-working spaces offer a huge opportunity for you if you are looking to start a future-proof business.
16. Chatbots
Chatbots are the future of customer experience and customer service. The use of chatbots has helped businesses provide their customers with a better user experience and faster query resolution.
Chatbots also help businesses cut down labor costs and reduce the time taken to respond to repeat queries from different customers.
A chatbot business will surely flourish, especially these days when customers look for the ultimate experience when dealing with brands.
17. Cloud Migration As A Service
Cloud migration is the process of moving data or applications either from a local, on-premise data system to a public cloud, or from one cloud platform to another.
Either way, cloud computing is a stressful process, and most businesses would rather have a professional deal with the whole migration process.
Migration-as-a-service is thus one of the best businesses of the future to invest in.
18. Content Marketing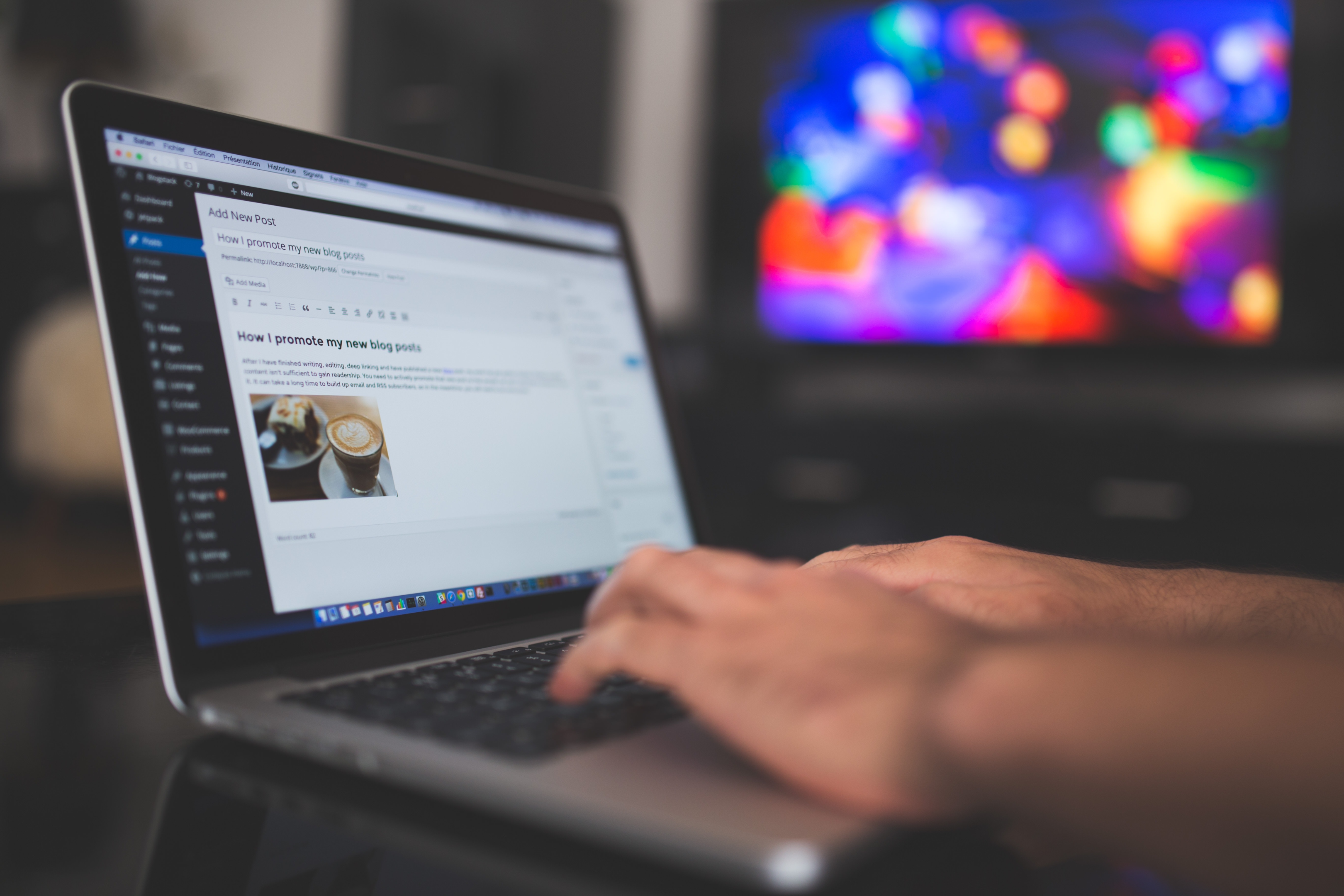 Content creation is a top priority for more than 50% of marketers. Most online companies today need well-researched, original content as a part of their business plan to attract and convert customers.
Businesses look for service providers who offer holistic content marketing services that are tailor-made for each client.
That is why content marketing is one of the best business ideas you can use to be successful in 2021.
19. 3D Printing
3D printing technology is used in many industries such as architecture, medicine, and automotive. 3D printing helps businesses cut costs and develop different projects easily, which is why it is one of the best business ideas for the future.
3D printing helps reduce tooling costs and achieve the greatest level of detail quickly and cost-effectively, which makes it such a viable business idea.
Recommended Reading:
14 BEST 3D PRINTING SOFTWARE FOR 2021 (FOR BEGINNERS AND PROS)
BEST 3D PRINTER UNDER $500 – 12 3D PRINTERS FOR 2021
20. Drone Business
Drones or Unmanned Aerial Vehicles (UAV) can be used in many different industries, giving companies a business edge.
Drone technology can be used in real estate, events, engineering and construction, and even agriculture to name a few. The market size for drone services is set to grow to $63.6 billion by 2025.
With a good drone service idea and business plan, you can easily start a successful business. That is why I consider drone services to be one of the businesses of the future.
21. Drop Shipping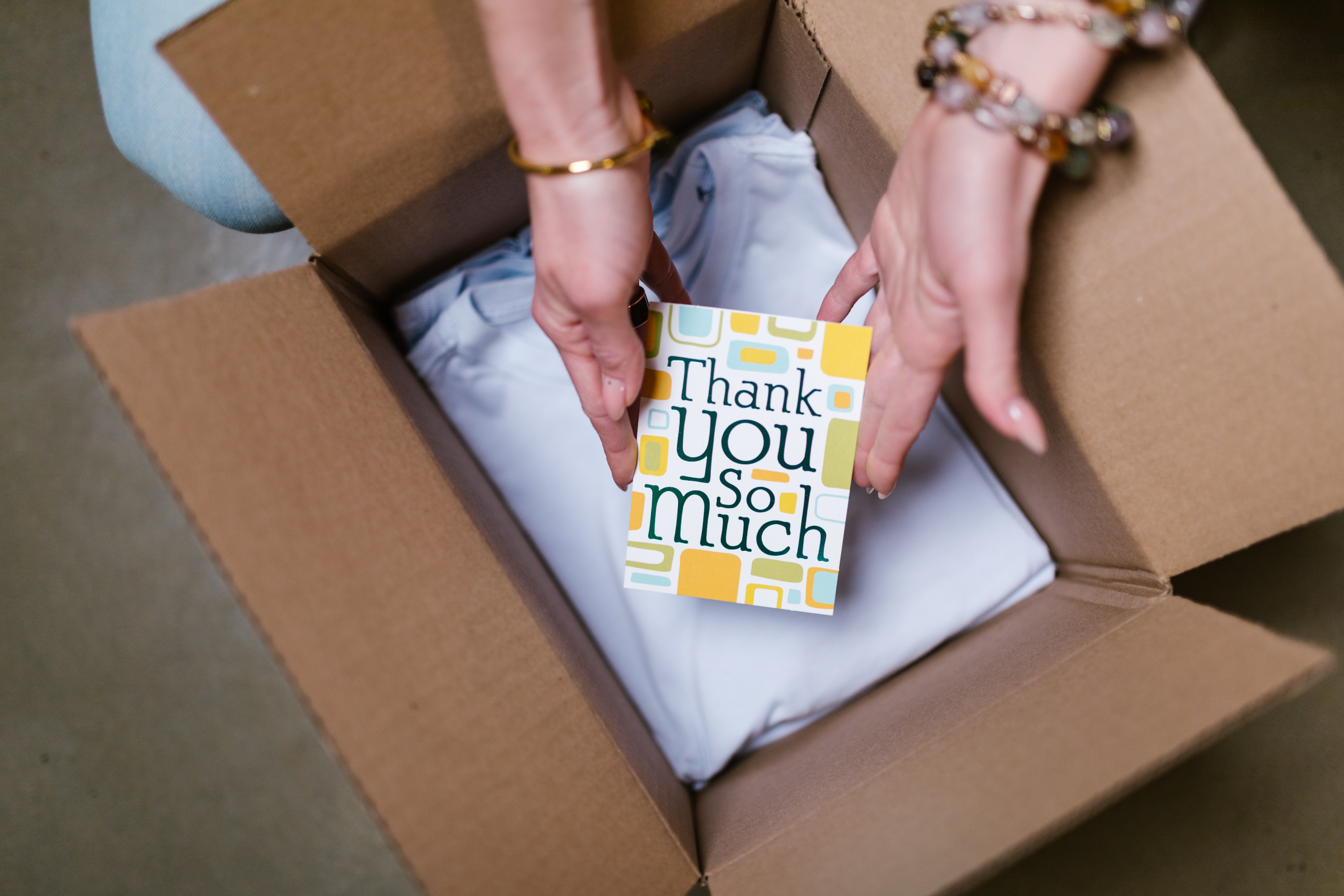 Dropshipping is a popular way to start a business and make money online. The basic idea underlying dropshipping is that the store does not keep the products in stock, but purchases the product from a third-party seller and then ships it directly to the customer.
A major limiting factor for people who want to start a retail business is the lack of inventory space, and this is overcome by dropshipping.
So if you're looking to get into the retail business with low investment, dropshipping could be the business idea for you.
22. Data Crunching
Businesses generate a lot of data on a daily basis, and it can be hard to keep track of all that data and gather insights on how it is affecting the business as a whole.
Data crunching refers to preparing huge volumes of data for analysis by stripping out unwanted information and formatting the rest into a standard structure for analysis.
Data crunching is definitely one of the businesses of the future you need to keep an eye on in 2021.
23. Electric Vehicles
The global electric vehicle market size is estimated to grow from 4,093 units in 2021 to 34,756 units in 2030 at a CAGR of 26.8%.
This will lead to high demand for cost-effective electric vehicles in the auto market.
Electric vehicles are thus one of the best business ideas that will open up future business opportunities.
24. eCommerce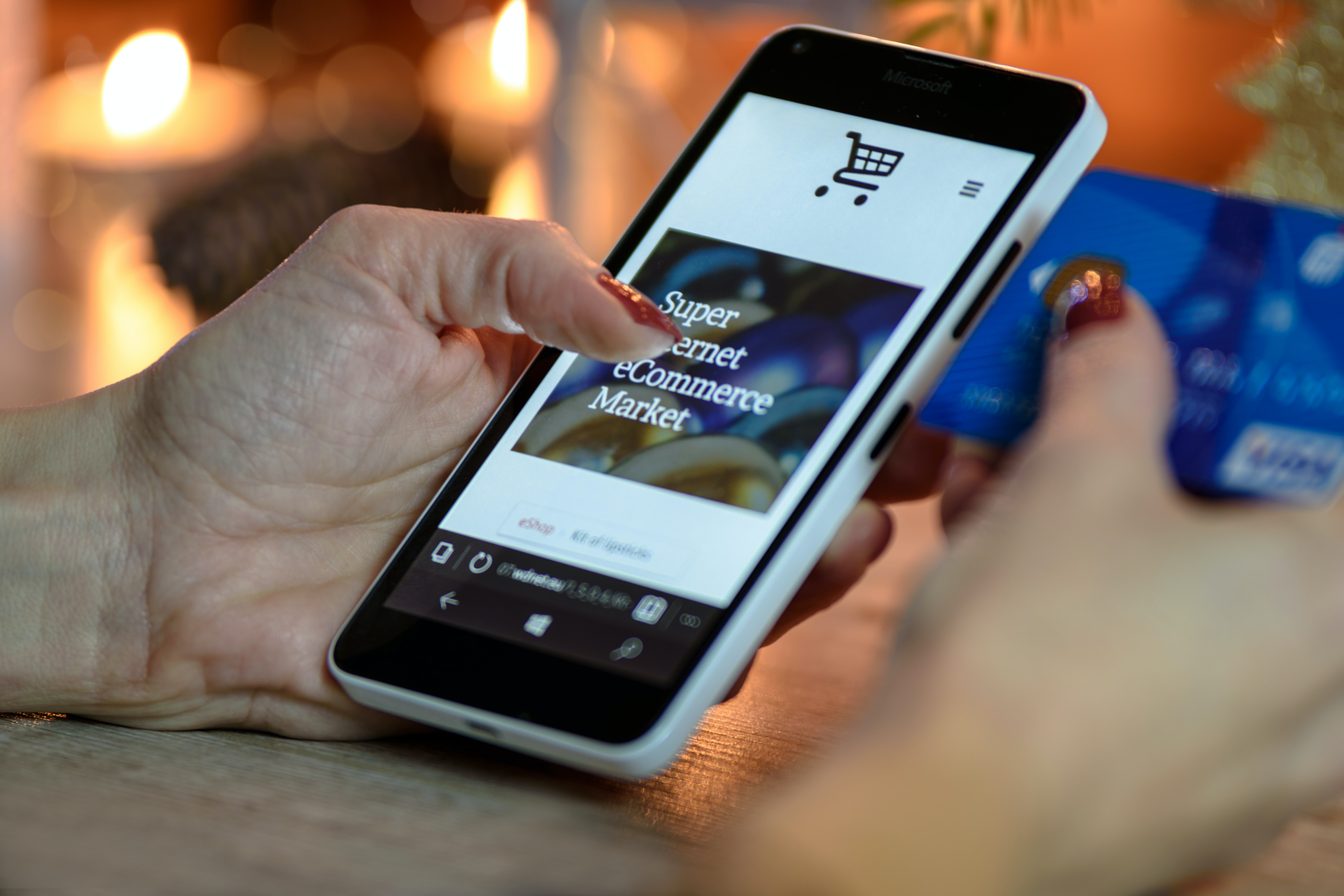 More and more people are choosing to buy products online these days, which is why eCommerce is one of the future business ideas on this list.
The eCommerce sector is profitable, but if you're willing to wait in the long term. It can be a while before you start making considerable profits from your eCommerce business, but you will if you keep at it.
25. Fitness Tech
The fitness tech industry is expanding every day with technology like apps to measure your fitness progress to wearable tech that helps monitor your heart rate and blood pressure.
Decide which future business ideas related to the fitness industry interest you the most and create a business plan around them. After that, you will have to seek funding to create your fitness tech. Lastly, think of how you will market your new tech.
26. Home & Office Cleaning Robots
Cleaning robots have been around as early as the 1990s, and have come a long way since. Today, speech recognition AI powers domestic cleaning robots.
Future business ideas include self-propelled robotic lawnmowers that communicate with users using AI and robotic vacuum cleaners that use AI to map their surroundings.
27. Mobile Marketing Consulting
Mobile marketing consultants help businesses adopt mobile marketing strategies and campaigns into their currents systems.
Businesses in the 21st century need a strong online presence in order to attract new customers and build brand loyalty. Mobile marketing consulting is a lucrative business if you are looking for new business ideas in 2021.
28. Natural Health Industry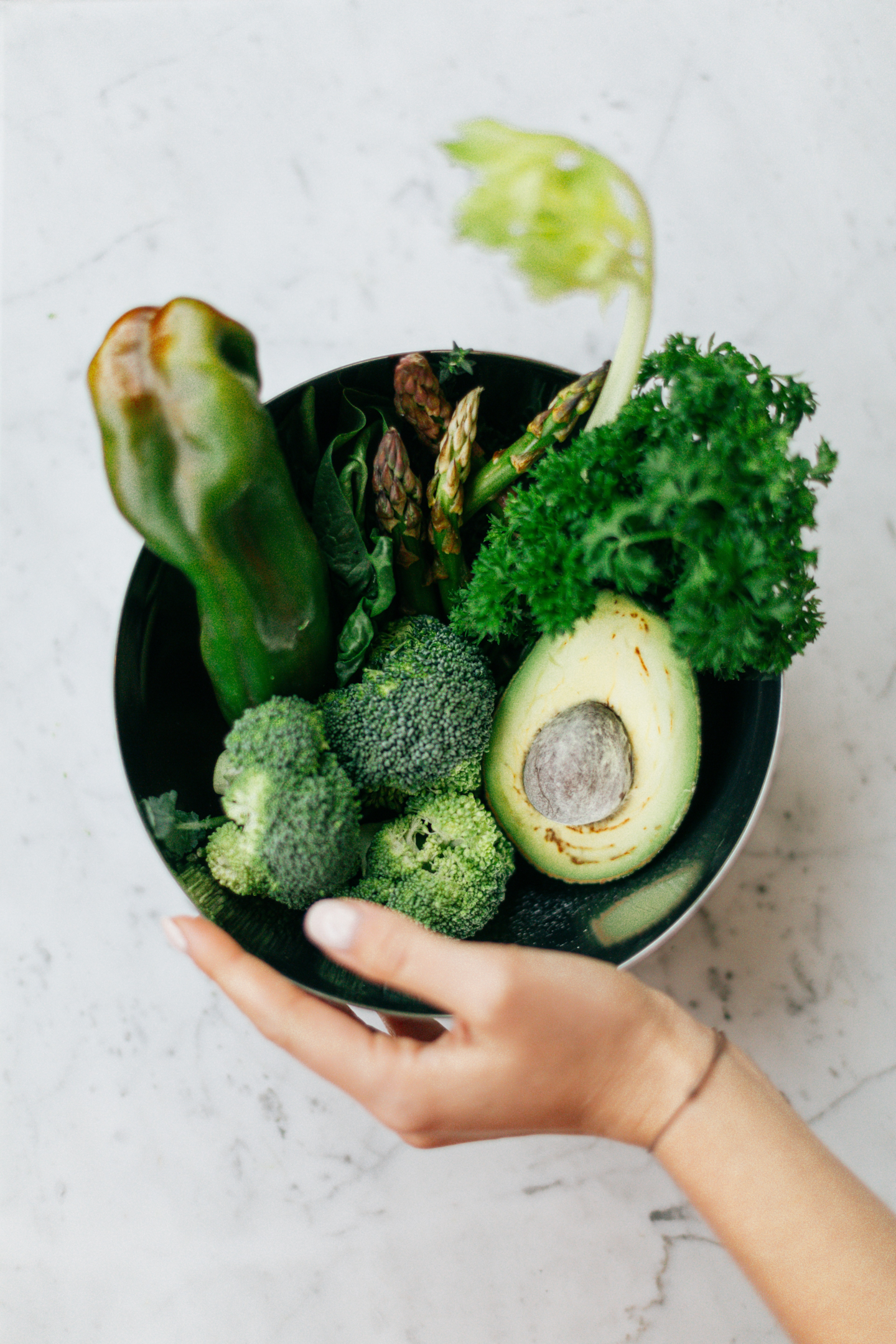 These days most influencers online promote good health and people are becoming more aware of natural food and supplements.
Natural health experts and products will therefore be in great demand in the coming years.
29. Online Education
Education has evolved drastically in the past couple of years. With the advancement of the internet and education technology, anyone can now access quality education online.
Online education is proving to be a billion-dollar business, and this is one of the best business ideas in this post.
30. Plastic Alternatives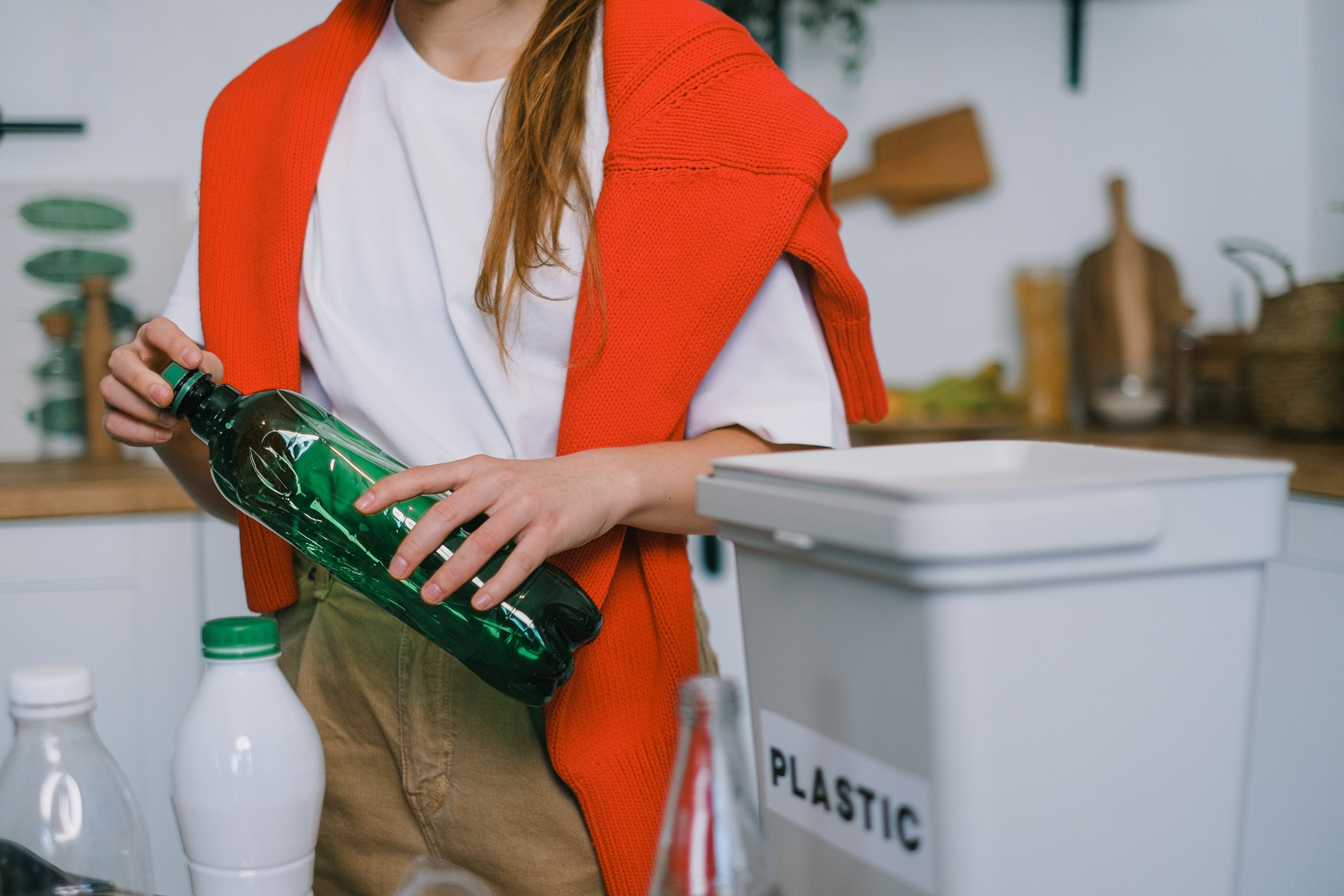 Did you know that plastics make up 80% of all marine debris studied? The numbers are staggering.
If plastic is continued to be produced in such large qualities, it would cause dire consequences for our planet.
Investing in plastic alternatives like stainless steel straws, bamboo toothbrushes, and edible water bottles can be a great business idea to save the earth.
31. Power Storage Business
When almost everything in the world runs on electricity, there is a huge need for power storage devices such as UPS and generators.
From hospitals and industries to schools and homes, every building requires a power backup system to function smoothly in case of emergencies.
The power storage business is thus a great investment for the future.
32. Robotic Rentals and Repairs
Today, robots are everywhere. From industries to manufacturing plants, healthcare, and hotels, robots are gaining popularity in almost every industry.
However, even as the world robot population is growing (13 million robots as of this year!), there will be a need for people who specialize in renting out robots for specific purposes as well as repairing faulty robots.
33. Smart Phone Repairing Services
The smartphone market is booming and almost everyone in the world owns a mobile device today. As with robots, smartphones also require trained professionals for repair and maintenance.
The smartphone market, therefore, has business opportunities for small business owners who want to set up a repair business.
34. Social Media Marketing
With the gaining popularity of most social media apps, almost every business is forced to add social media marketing to their strategy and business plan.
Social media management is, therefore, one of the best future business ideas that could get you success. You could also choose to provide SEO services to small businesses to help them gain more visibility online.
Recommended Reading:
HOW TO MAKE MONEY ON TIK TOK – 7 PROVEN WAYS TO BE SUCCESSFUL ON TIKTOK
HOW TO SELL ON FACEBOOK – THE ULTIMATE GUIDE TO SUCCESSFULLY SELLING ON FACEBOOK
SEO FOR BLOGGERS: HOW TO WRITE BLOG POSTS THAT WILL BOOST YOUR SEARCH RANKINGS
TRADITIONAL MARKETING: CAN DIGITAL MARKETING REPLACE IT?
HOW TO GROW INSTAGRAM FOLLOWERS ORGANICALLY: 21 SIMPLE & AWESOME WAYS
35. Smart Apparel
The global smart clothing market size will reach $5622.2 million by 2026 at a CAGR of 19%.
Since this niche is relatively new, there is huge scope for business ideas in the industry. Smart apparel could be anything from clothing that measures your heart rate to a jacket that connects to your smartphone or computer!
36. Solar Powered Office
With the advancements in core solar technologies, solar energy can power the businesses of the future.
Solar panels can be designed to power almost anything, including an entire office building with computers and air conditioning!
37. Tele & Video Conferencing
Zoom meetings have become the norm now. And whether you enjoy the flexibility of attending your office meetings from anywhere in the world or not, tell and video conferencing is here to stay.
This is a great time to invest in video conferencing technology that makes remote workers connect with each other and exchange ideas clearly and easily.
38. Vertical Farming
The main aim of vertical farming is to increase the growth and productivity of cultivation in smaller spaces.
Vertical farming basically is the technique of growing crops in vertically stacked layers, under artificial light and other conditions.
Vertical farming could be the future for cities that want to be self-sustainable.
So, What's Your Business Idea For The Future?
Here's my list of the best businesses of the future. Although not exhaustive, I hope this list has given you a fair idea of all the possibilities the future holds for innovative entrepreneurs.
WHat amazing future business ideas do you have?
Let us know in the comments below.
And please share this post if you found it useful! 🙂