How to Change Video Background Easily and Quickly With AI
🎥✨ Transform your videos like magic! Discover how to effortlessly and speedily change video background using the power of AI. Say goodbye to ordinary backdrops and unlock a world of endless possibilities 🌟🔮 Dive into our blog post to unveil the secrets of seamless video background transformations. Get ready to level up your content creation game! 🚀🎬
A recent study by Wyzowl revealed that 96% of marketers consider video a crucial component of their marketing strategy. Furthermore, a significant 81% of marketers acknowledge that video has played a direct role in influencing their sales.
Changing video clip backgrounds with a video editor can be a game-changer for content creators and online business owners.
By adding a touch of creativity and personalization to your videos, you can:
Stand out from the competition 🔥
Increase viewer engagement 👀
Improve branding consistency 🏷️
Present a more professional image 🎩
But remember, not all video background remover tools and methods are created equal.
Choosing the right tool for your goals, budget, and preferences is essential to get the most out of this strategy.
If you buy something using the links in this article, I may receive a commission at no extra cost to you.
Please know that I only promote stuff that I use and trust for the sake of my readers and the reputation of this site.
Choosing the Right Tool or Method To Remove Video Background
When changing video backgrounds, there's no one-size-fits-all solution.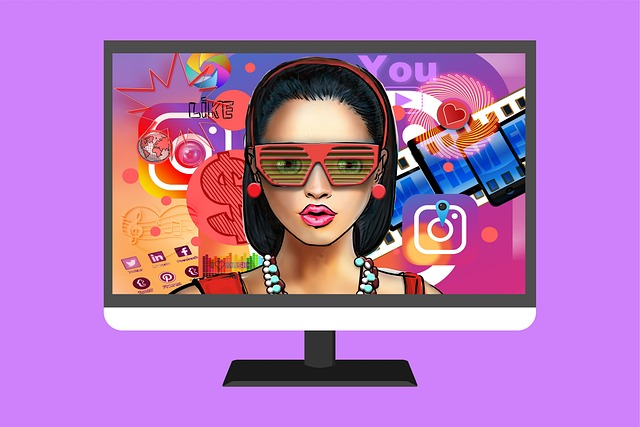 Some tools may be better suited for beginners, while others cater to more advanced users. To make an informed decision, consider:
Your skill level (beginner, intermediate, or advanced)
The desired quality of the final video
The type of video content you create (e.g., tutorials, interviews, or product demos)
Your budget
Experiment with Different Tools and Methods
Don't be afraid to try different tools and methods to find the best one.
Experimenting with various options will help you learn what works best for your projects and needs.
Plus, you might even discover some hidden gems along the way! 💎
Why Change Video Backgrounds?
Changing the video background is one effective technique to make your videos more engaging and visually appealing.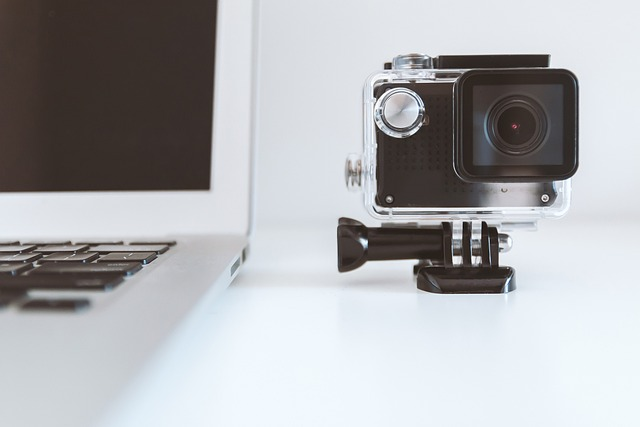 This simple method can transform your video content, making it more captivating and relevant to your target audience.
Common Scenarios for Changing Video Backgrounds
There are various situations where changing the background can enhance your video's quality and appeal.
These scenarios include:
Branding consistency: Aligning the video background with your brand's color scheme and style to create a consistent visual identity.
Focus on the subject: Removing a distracting or unappealing background to draw viewers' attention to the main subject.
Professional appearance: Replacing casual or unprofessional backgrounds with a more polished and professional-looking setting, especially for business-related content.
Creative storytelling: Using different backgrounds to convey various moods, emotions, or settings to enhance your storytelling and make your videos more engaging.
Green Screen Technique
The green screen technique is a classic method video creators use to replace a video's background with a different image or video.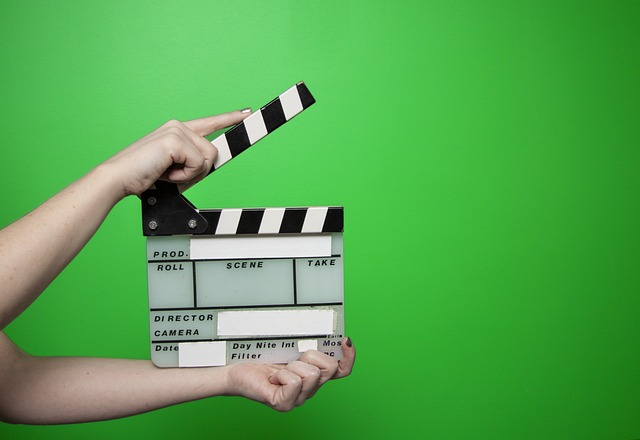 This technique involves:
Filming the subject in front of a green backdrop
Using video background remover software to replace the green background.
Benefits of Using Online Tools to Change Video Background
Convenience
Forget needing advanced video editor software and skills to change a video background. Today, online tools offer user-friendly interfaces, making it easy for beginners to replace backgrounds within minutes.
Speed
With online tools, you can change video backgrounds quickly and efficiently.
The process is usually as simple as uploading the video, selecting a new background, and waiting for the tool to apply the changes.
Affordability
Most online video background-changing tools offer free or affordable pricing options, making them accessible to content marketers with varying budgets.
Control
With advanced editing options, you have complete control over the outcome of your video, ensuring it aligns with your vision.
Professional Results
High-quality software can produce professional-looking results, giving your content a polished and appealing look.
AI-Powered Video Editing Tools
Artificial intelligence (AI) has significantly advanced in recent years, and the video editing industry is no exception. Several AI-powered tools can automatically detect and remove backgrounds from videos, saving you time and effort.
These tools typically offer a user-friendly interface, allowing beginners to change video backgrounds without extensive video editing knowledge.
Popular and Reliable Online Tools to Change Video Backgrounds
Now, let's dive into popular and reliable online tools that can change video backgrounds.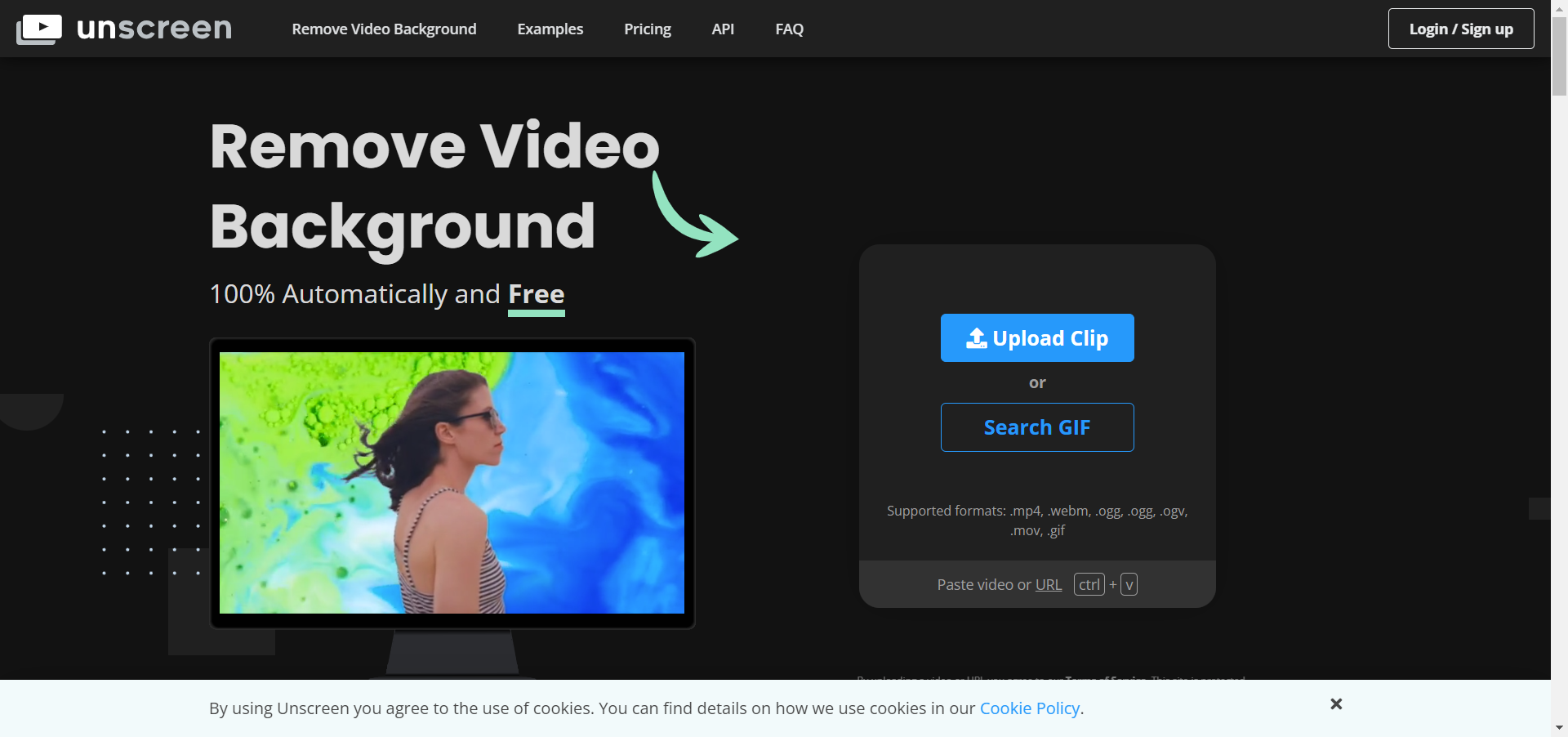 Unscreen is a user-friendly online tool that removes video backgrounds and replaces them with new ones.
Here's how to use Unscreen:
Visit the Unscreen website and click "Upload Clip."
Browse through the available backgrounds and choose one that suits your needs.
Click "Download" to save your new video footage with the changed background.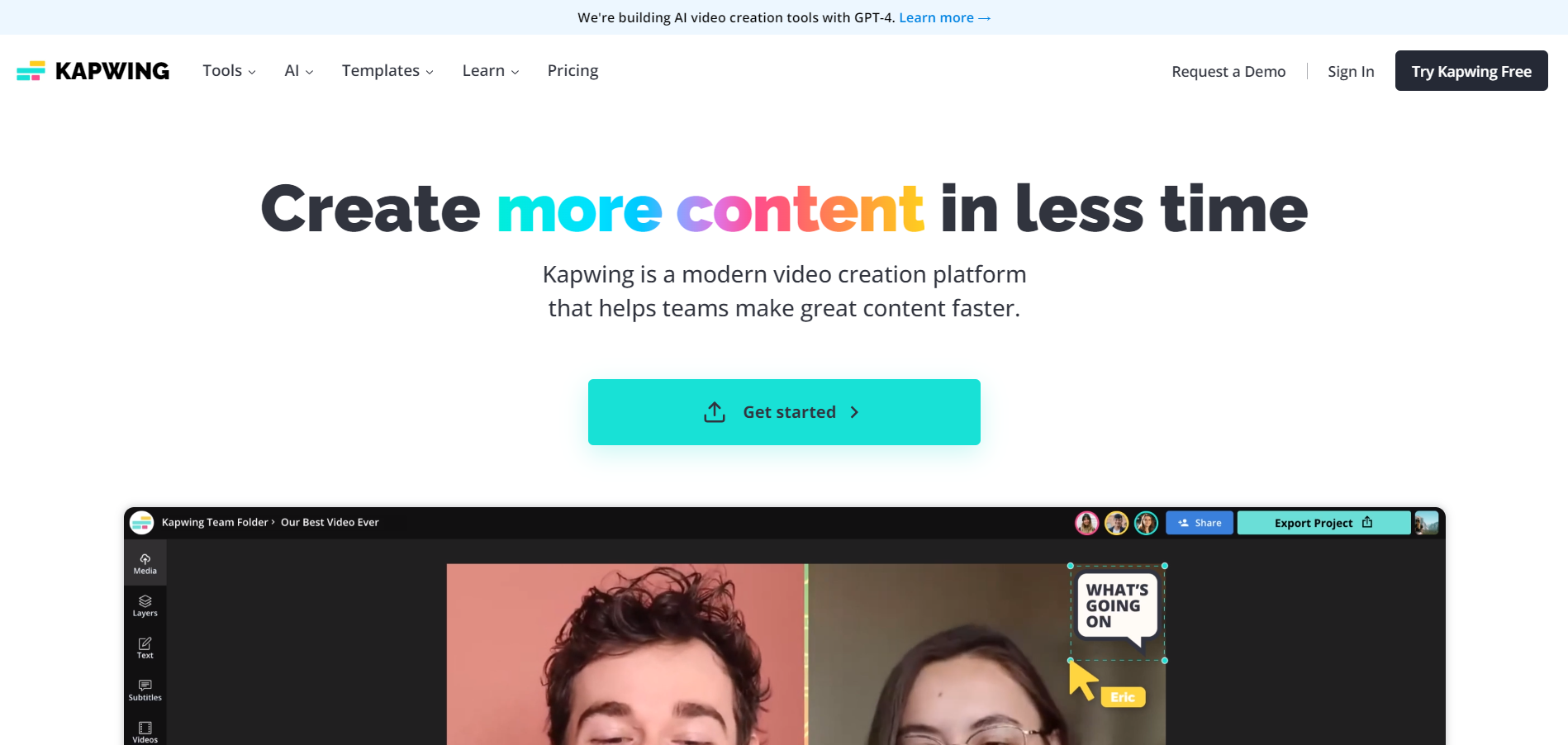 Kapwing is another versatile online tool that allows you to change video backgrounds. Follow these steps to use Kapwing:
Go to the Kapwing website and click "Get Started."
Click "Upload" to add your video or paste a URL of a video you want to edit.
Use "Chroma Key" to remove video background automatically.
Add a new background by clicking "Add Scene" and choosing an image or video from your device or the web.
Arrange your video layer on the new background and click "Export" to save your edited video.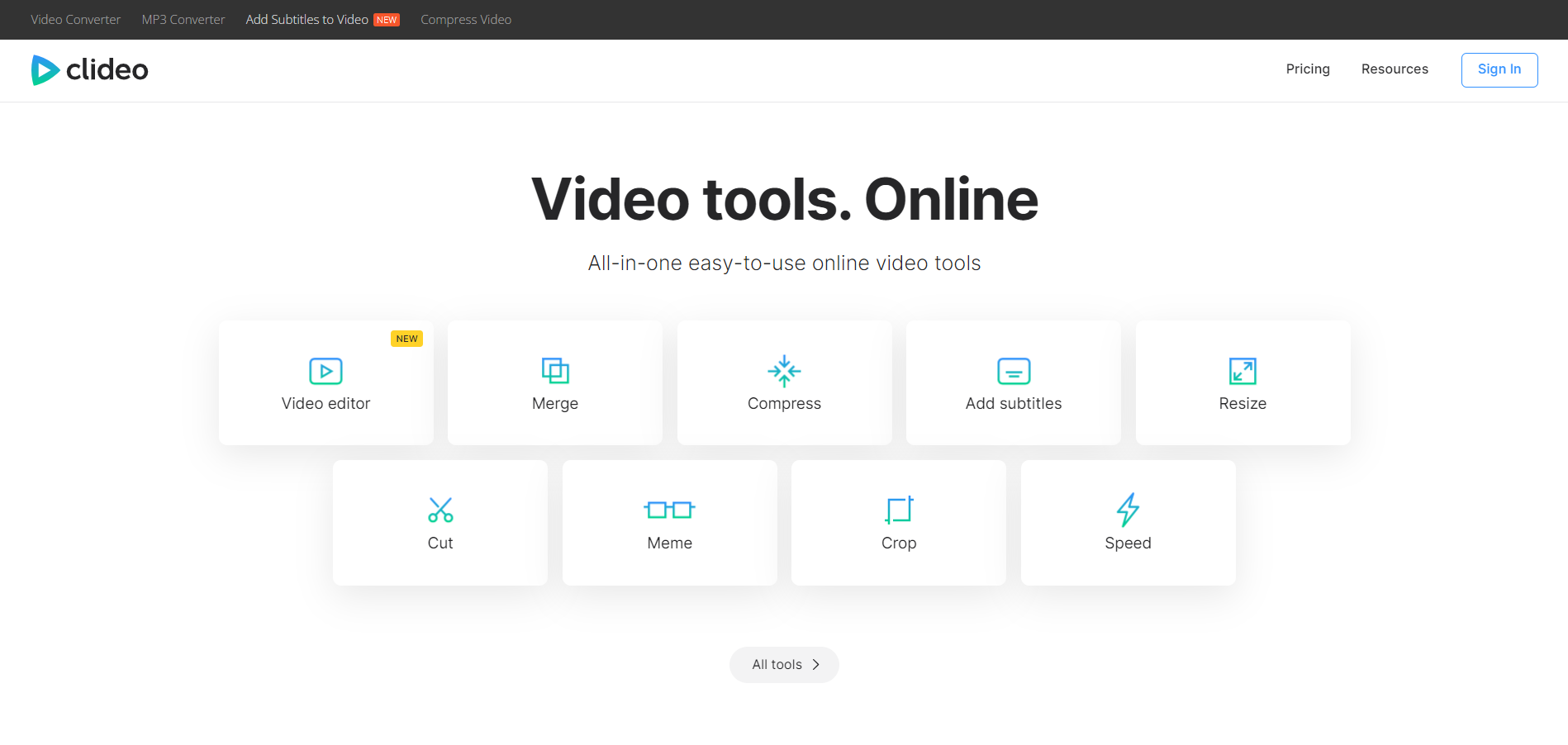 Clideo is a handy online tool that offers various green-screen video editing features, including background changing. Follow these steps to use Clideo:
Visit the Clideo website and select the "Change Video Background" tool to remove background from your video footage.
Upload your video by clicking "Choose File" or pasting a URL.
Use the "Background color" picker to choose a new background color, or click "Add Image" to select an image as your new background.
Adjust your video's size and position layer on the new background, and click "Export" to save your edited video.
Choosing the Best Online Tool For Background Removal
To choose the perfect online tool to remove video backgrounds, consider the following tips and best practices:
Assess your needs and preferences: Determine if you need a simple tool with minimal customization options or a more advanced tool with additional features.
Test multiple tools: Utilize free versions or trials to test various tools, allowing you to find one that suits your specific needs.
Consider the quality: Ensure the tool maintains your original video's quality after changing the background.
Pay attention to watermarks: If you prefer watermark-free videos, consider investing in a paid plan or using a tool that doesn't include watermarks in its free version.
Remember, the best online tool for changing video backgrounds depends on your needs and preferences.
Dedicate time to explore different options and discover the best AI background removal tool for you.
Powerful Advanced Software for Changing Video Backgrounds
If you're looking for a video background removal tool or software that is more powerful and advanced, I've got you covered.
There are numerous software options for changing video backgrounds, but here are three popular and powerful choices: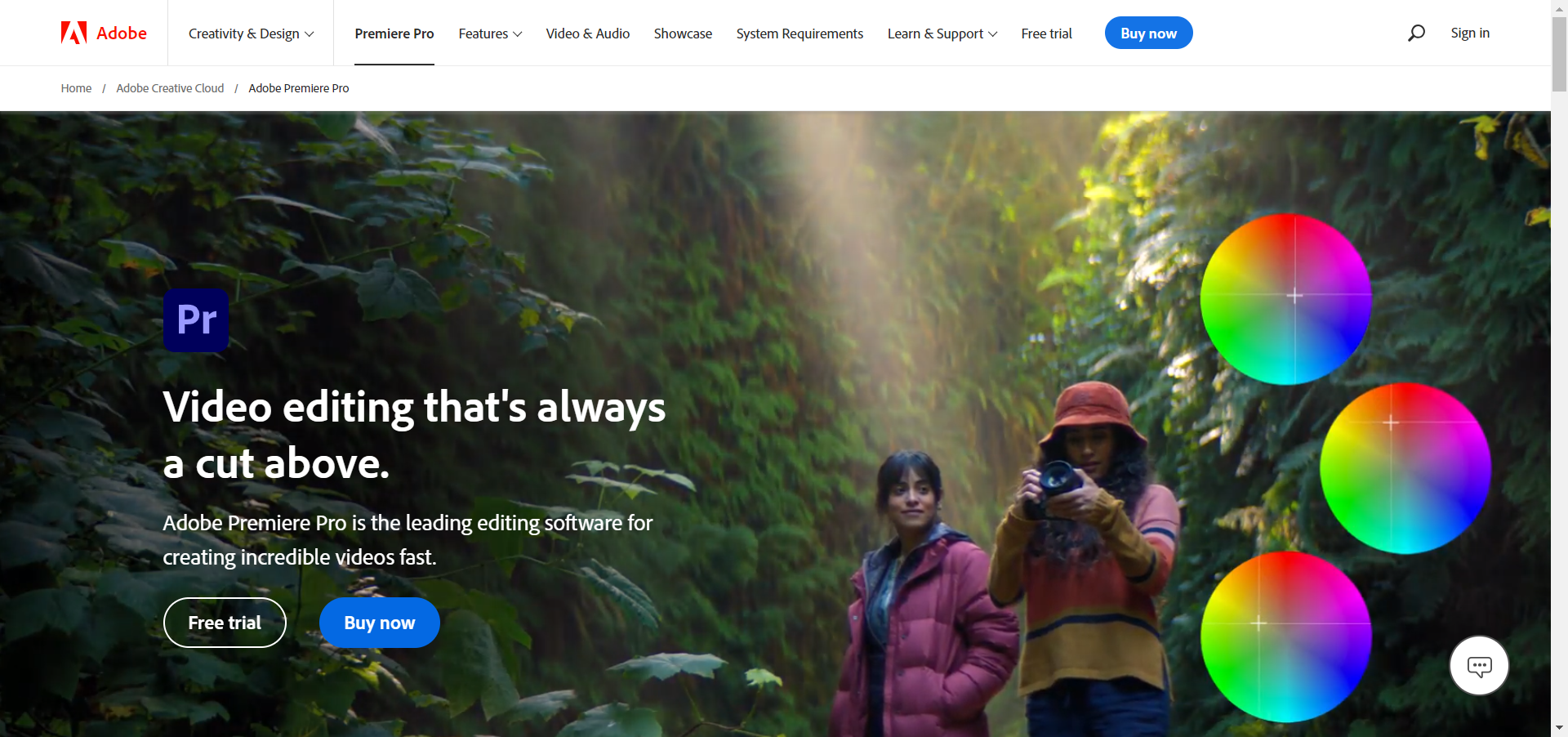 Adobe Premiere Pro is an advanced professional video editor software known for its advanced features and seamless integration with other Adobe products.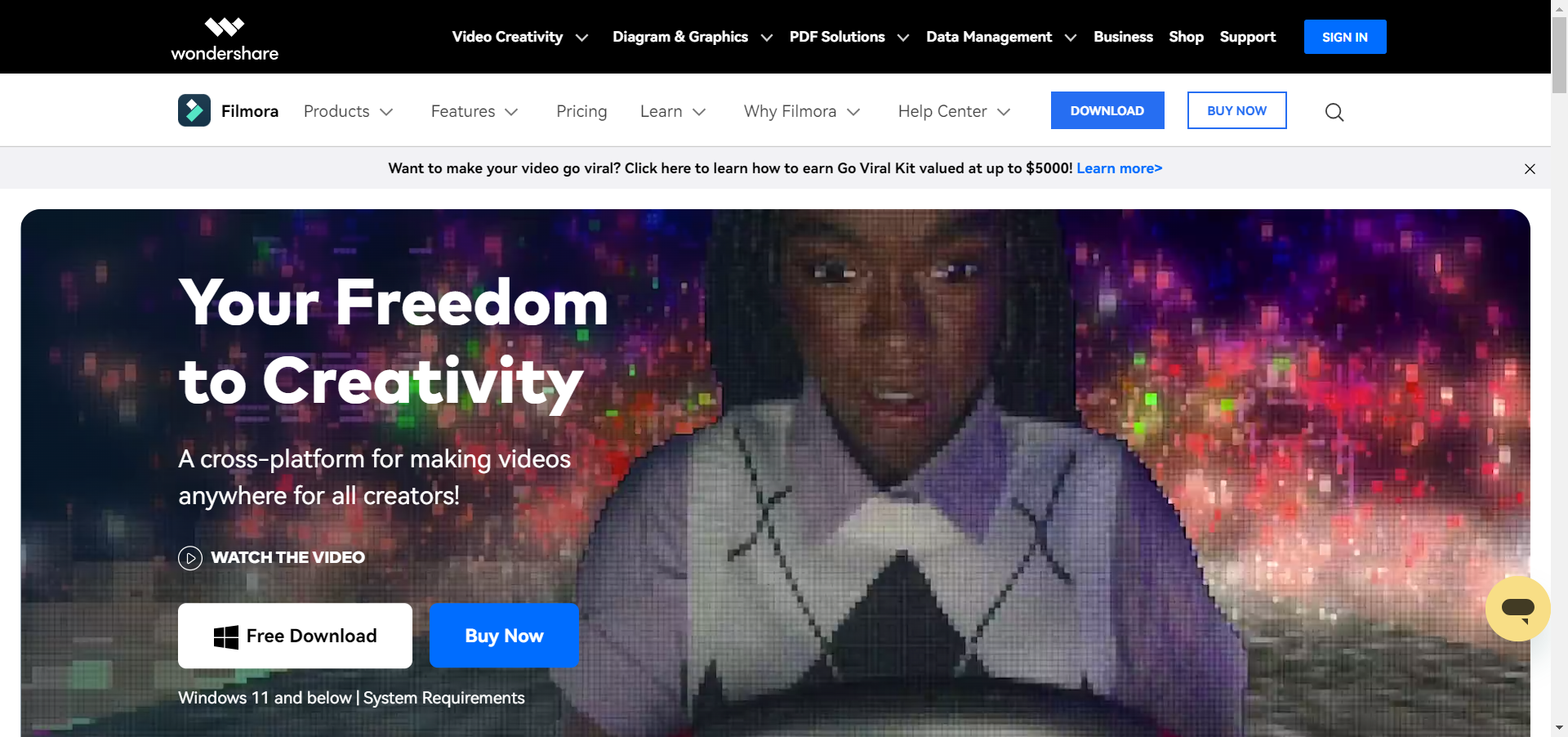 Filmora is a user-friendly video editing software offering a wide range of features.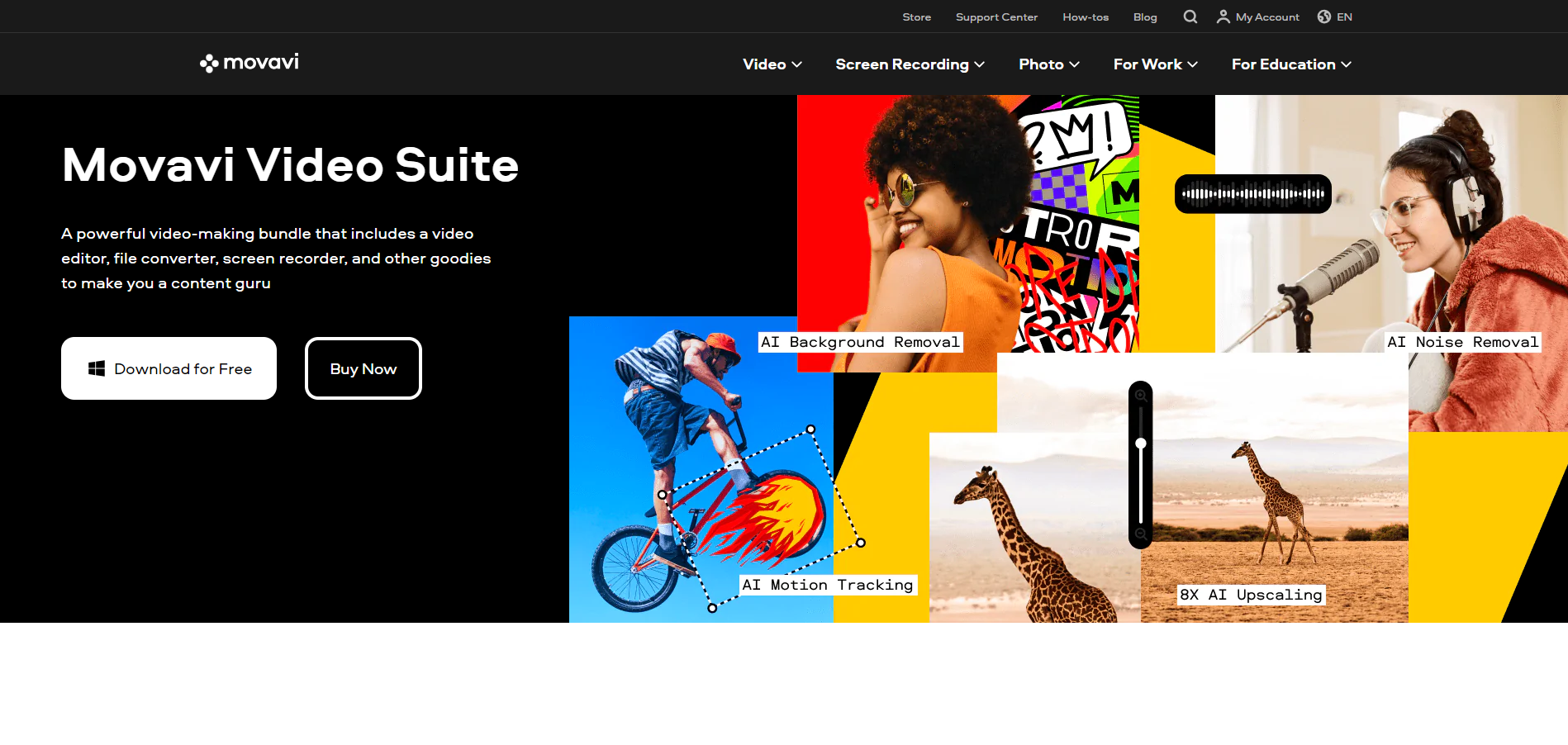 Movavi is an easy-to-use video editing software with various features suitable for beginners and intermediate users.
Choosing the Best Advanced Software For Video Editing
Skill Level: Consider your skill level and choose software that matches your expertise. Beginners may find Adobe Premiere Pro overwhelming, while advanced users may need more features than Movavi offers.
Budget: Each software option comes with different pricing models. Evaluate your budget and choose the one that fits your needs without breaking the bank.
Functionality: Determine the features you need for your project and choose software that offers those capabilities.
Compatibility: Ensure the video editing software is compatible with your computer's operating system and current workflow.
Take the time to assess your needs, weigh the pros and cons, and choose the software that best fits your skill level and project requirements.
Mobile Apps to Change Video Backgrounds
Mobile apps offer several benefits that help you create visually appealing videos for your audience.
Let's dive into the advantages:
Accessibility
Mobile apps allow you to change video backgrounds on the go, when you're outside your home or office, using your smartphone or tablet.
Simplicity
Mobile apps are designed with user-friendliness in mind.
They feature intuitive interfaces, making it easy for beginners and experienced users to change video backgrounds with just a few taps.
Engaging Features
Lastly, mobile apps can make the process of changing video backgrounds enjoyable.
Many apps offer unique features and effects that can spark your creativity and turn video editing into an engaging trendy activity.
Popular Mobile Apps to Change Video Backgrounds
Let's look at some popular and user-friendly mobile apps that can help you change video backgrounds: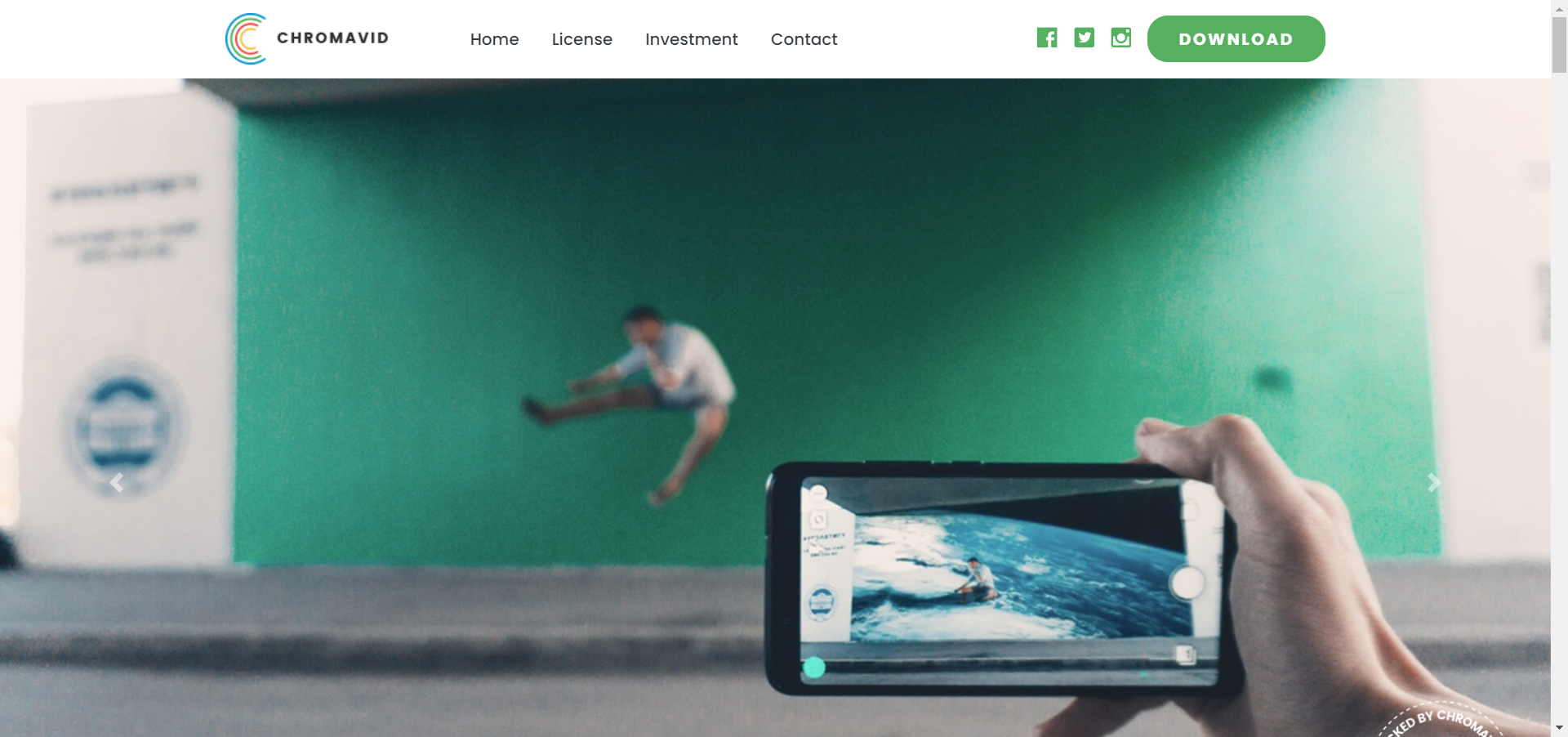 Chromavid is a simple app that uses chroma key (green screen) technology to change video backgrounds.
Here's a tutorial on how to use Chromavid:
Download and install the Chromavid app on your mobile device.
Open the app and choose a background color (usually green or blue).
Record your video before a solid color background (matching the color you chose in Step 2).
After recording, select the video background you want to replace the solid color with.
Finally, save or share your video with the new background.
Pros:
Easy to use,
no watermark on the free video editor version.
Cons: Limited background options, requires a solid color background for recording.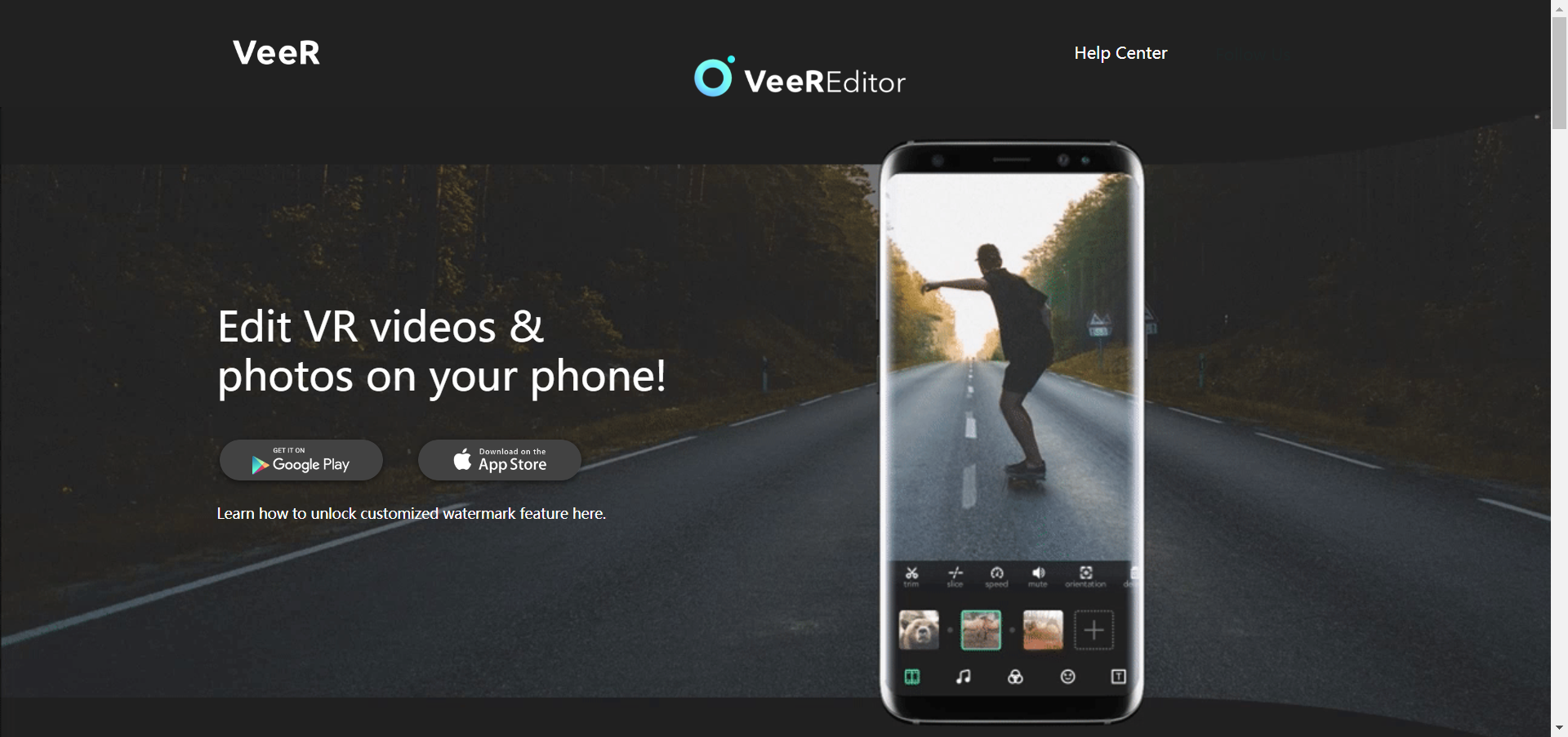 VeeR Editor is a powerful video editing app that allows you to change video backgrounds using advanced editing tools. Follow these steps to change your video background with VeeR Editor:
Download and install the VeeR Editor app on your mobile device.
Open the app and import your video.
Select the "Green Screen" feature and choose the background color you want to replace.
Choose a new background from the app library or import your image.
Adjust the settings to fine-tune the background replacement and save your edited video.
Pros:
Advanced editing tools,
extensive library of backgrounds.
Cons:
More complicated for beginners,
watermark on the free version.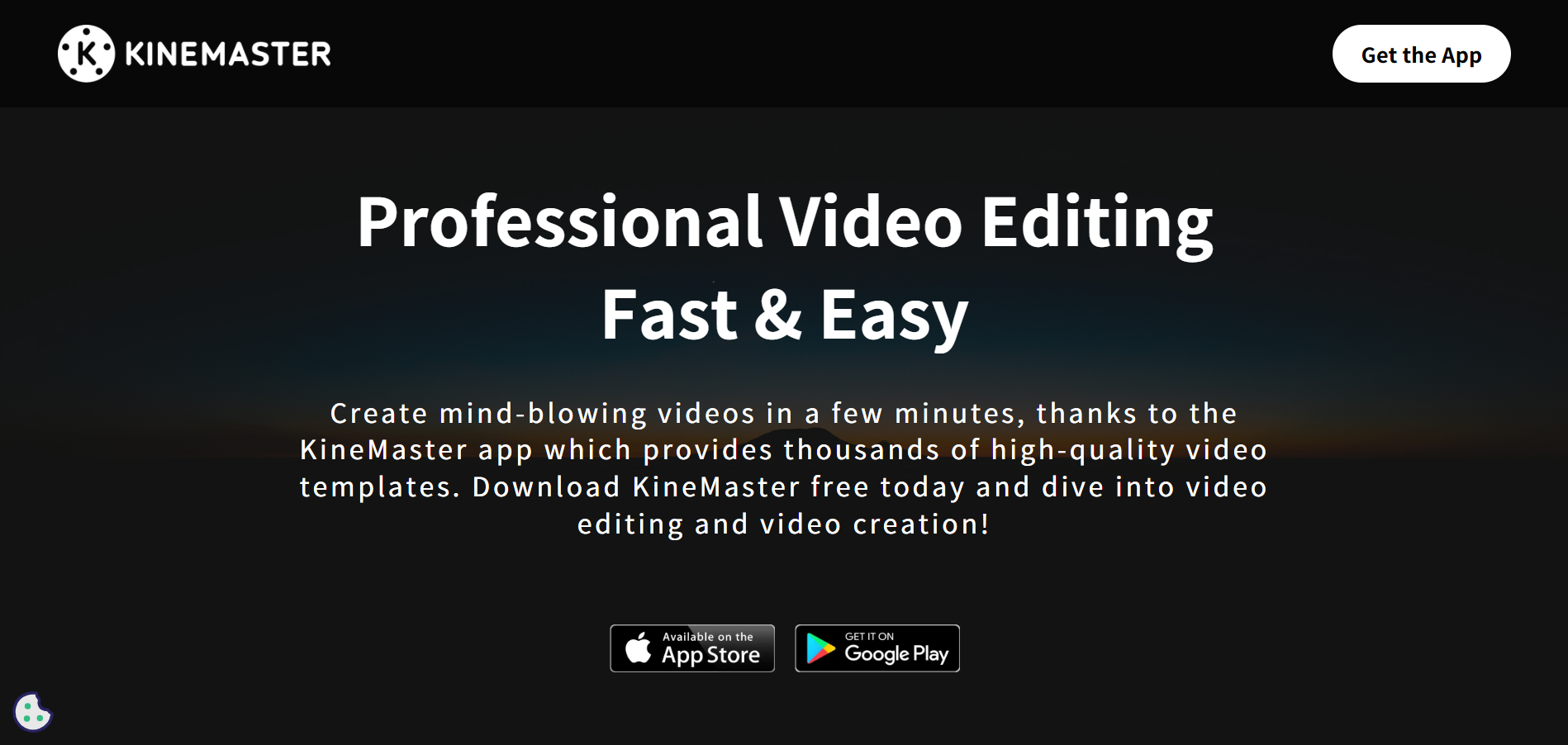 KineMaster is a professional video editing app offering many features, including changing video backgrounds.
Here's how to use KineMaster to change your video background:
Download and install the KineMaster app on your mobile device.
Create a new project.
Import your video and place it on the timeline.
Tap on the video layer and select the "Chroma Key" option.
Adjust the settings to remove the background color and replace it with your desired background.
Save the edited video on your system and share it with your audience.
Pros:
Professional editing tools,
supports multiple video layers.
Cons:
Watermark on the free version
can be overwhelming for beginners.
Choosing the Best App For Background Removal
When choosing the best app for changing video backgrounds, consider the following factors:
Performance: How well does the app work on your device? Is it fast and responsive, or does it lag and crash?
Creativity: Does the app offer unique features and effects that can help you create engaging videos?
Storage: How much storage space does the app require on your device?
Ads: Are ads intrusive or disruptive while using the app?
So explore these apps, and take your content creation game to the next level!
The Challenges of Using a Green Screen to Change Video Background
As a content creator and affiliate marketer with a decade of experience, I can attest to the challenges of using a green screen for video production.
Some obstacles that might make you reconsider using a green screen include:
Cost: Setting up a professional green screen involves purchasing the screen itself, stands, and proper lighting, which can be pricey.
Space: You need a dedicated space to set up your green screen; not everyone can access that kind of room.
Lighting: Achieving the perfect lighting setup for a green screen can be difficult, particularly if you're not an expert in videography.
But don't worry! There are alternative solutions to change your video background without a green screen.
Customizing Video Backgrounds with Colors, Gradients, and Images
As a seasoned content creator, I can attest that customizing video backgrounds can significantly enhance your videos' overall appearance and impact.
Let's explore the benefits of using colors, gradients, and images to personalize your video backgrounds:
Create Mood and Atmosphere
The right background can set the tone and feel for your video content, helping you evoke specific emotions in your audience.
For instance, warm colors create a cozy atmosphere, while cool colors convey a calm, professional vibe.
Establish a Consistent Style
Customizing your video backgrounds allows you to maintain a consistent visual identity across your content. This consistency can help strengthen your brand and make it more memorable.
Enhance Branding
Incorporating your brand colors and logo into the background can serve as a subtle reminder of your brand without being overly promotional.
Several online tools help you create custom video backgrounds with colors, gradients, and images.
Two popular options are Simplified and Canva.
Let's examine how to use each tool to personalize your video backgrounds:
Tips & Best Practices for Choosing Backgrounds
When customizing your video backgrounds, consider these helpful tips:
Match your theme. Ensure your background complements the overall theme of your video content.
Consider your audience. Choose colors, gradients, and images that appeal to your target audience's preferences and expectations.
Keep it simple. Avoid overly busy backgrounds that may distract viewers from your video's main message.
Test and iterate. Experiment with different backgrounds and analyze audience engagement to determine which options work best for your content.
Customizing your video backgrounds can elevate your content and create a more engaging experience for your viewers.
Share Your Feedback and Questions
Now that you know the benefits of changing video background images and how to choose the right tool for your needs, I'd love to hear about your experiences. Have you tried any of these tools or methods? Which ones worked best for you? Do you have any questions or feedback?
Feel free to share your thoughts in the comments below or on social media.
I'm always eager to learn from our fellow content creators and online business owners. Let's grow and succeed together! 🚀