Entrepreneurial Mindset: 9 Powerful Traits of a Successful Entrepreneur
Entrepreneurs aren't created overnight.
It wasn't until later on in life did I choose to walk the path of an entrepreneur.
It takes a lot of effort, patience, varied skill sets, and focus in life to attain success as an entrepreneur.
Conventional education does not teach people the skills to develop an entrepreneurial mindset.
Henry Ford, the founder of the Ford Motor Company, said, "Whether you think you can or think you can't – you're right".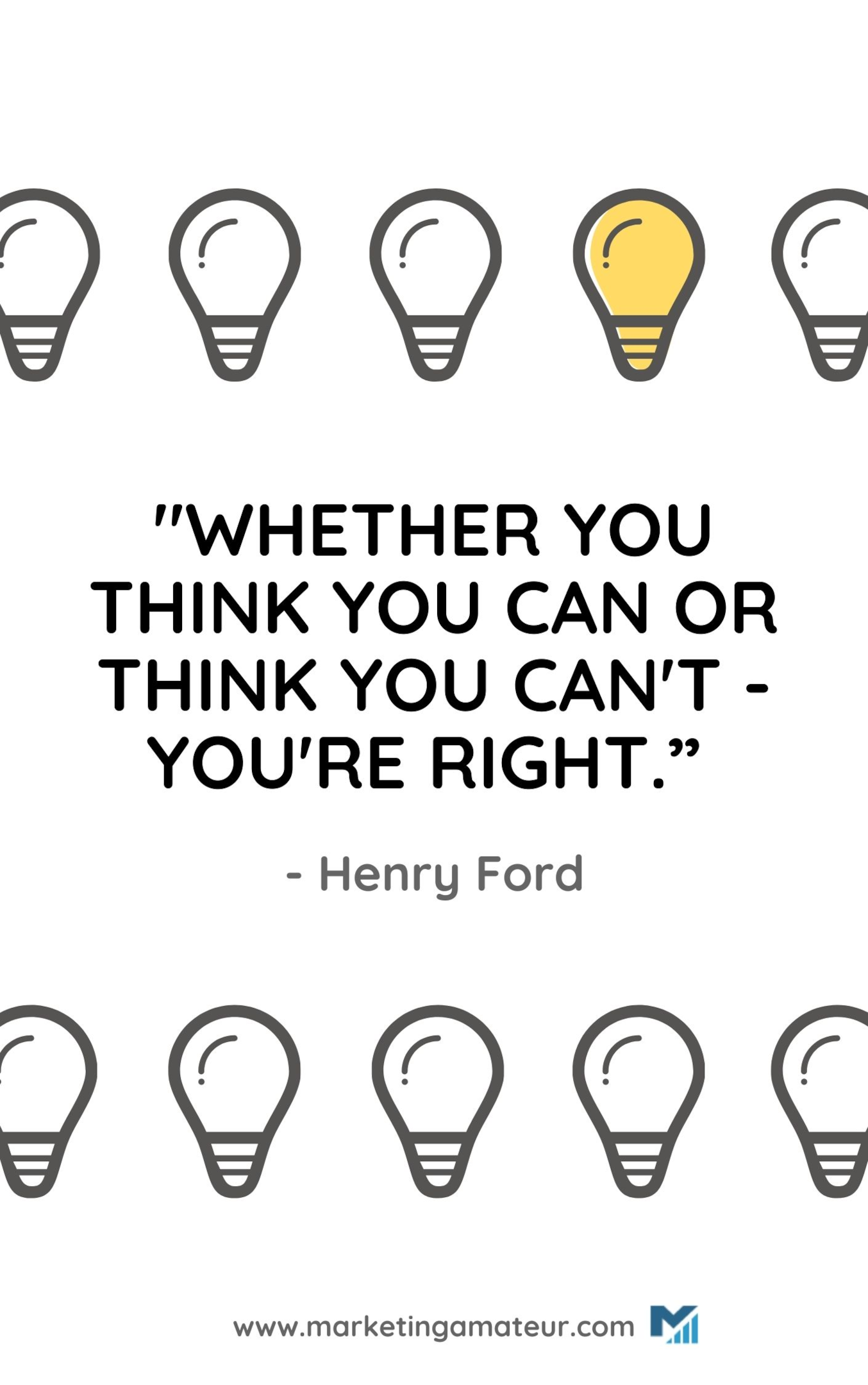 Entrepreneurship doesn't begin with a business idea. There are many ways people become entrepreneurs. It all more or less boils down to a person's ability to react positively to challenging situations and their attitude towards learning.
In this article, I will talk about not just one but the many things that contribute to an entrepreneurial mindset.
I will also share some of the tips I've learned on my journey as an entrepreneur so that you can follow them as you walk on this path.
But first, let's talk about the importance of an entrepreneurial mindset.
Disclaimer: If you buy something using the links in this article, I may receive a commission at no extra cost to you. Know that I only promote stuff that I use and trust for the sake of my readers and the reputation of this site.
What Is The Importance Of An Entrepreneurial Mindset In Life?
An entrepreneurial mindset means believing that challenges are an opportunity for growth. Successful entrepreneurs are people with goals and beliefs that help them get to where they are and move beyond.
No matter if you want to start your own company/ business or make money online from home, having an entrepreneur mindset will help you focus on the important things in your life and find your place among others in the world.
Before we talk about the unique characteristics of an entrepreneur mindset, let's first clearly define who an entrepreneur is.
Who Is An Entrepreneur?
An entrepreneur is someone who recognizes a need or a problem that exists and finds a solution for it that is financially profitable.
An entrepreneur believes that he or she possesses unique skill sets and talents that can be used to bring about a change or improve a certain situation.
Entrepreneurs are change-makers, leaders, and life-long learners. They ideate, innovate, create solutions, and take high risks in exchange for a possible substantial financial gain.
Anyone can become an entrepreneur – there are no special abilities or degrees that are prerequisites.
Here is an interesting video to help you understand who an entrepreneur is:
Let's now study the unique characteristics that make up an entrepreneurial mindset.
What Are The Characteristics Of An Entrepreneurial Mindset?
Now that we understand who an entrepreneur is let's look at the different skills and characteristics that make up an entrepreneurial mindset.
Entrepreneurs develop unique thought processes and skills that enable them to gain success in business and life.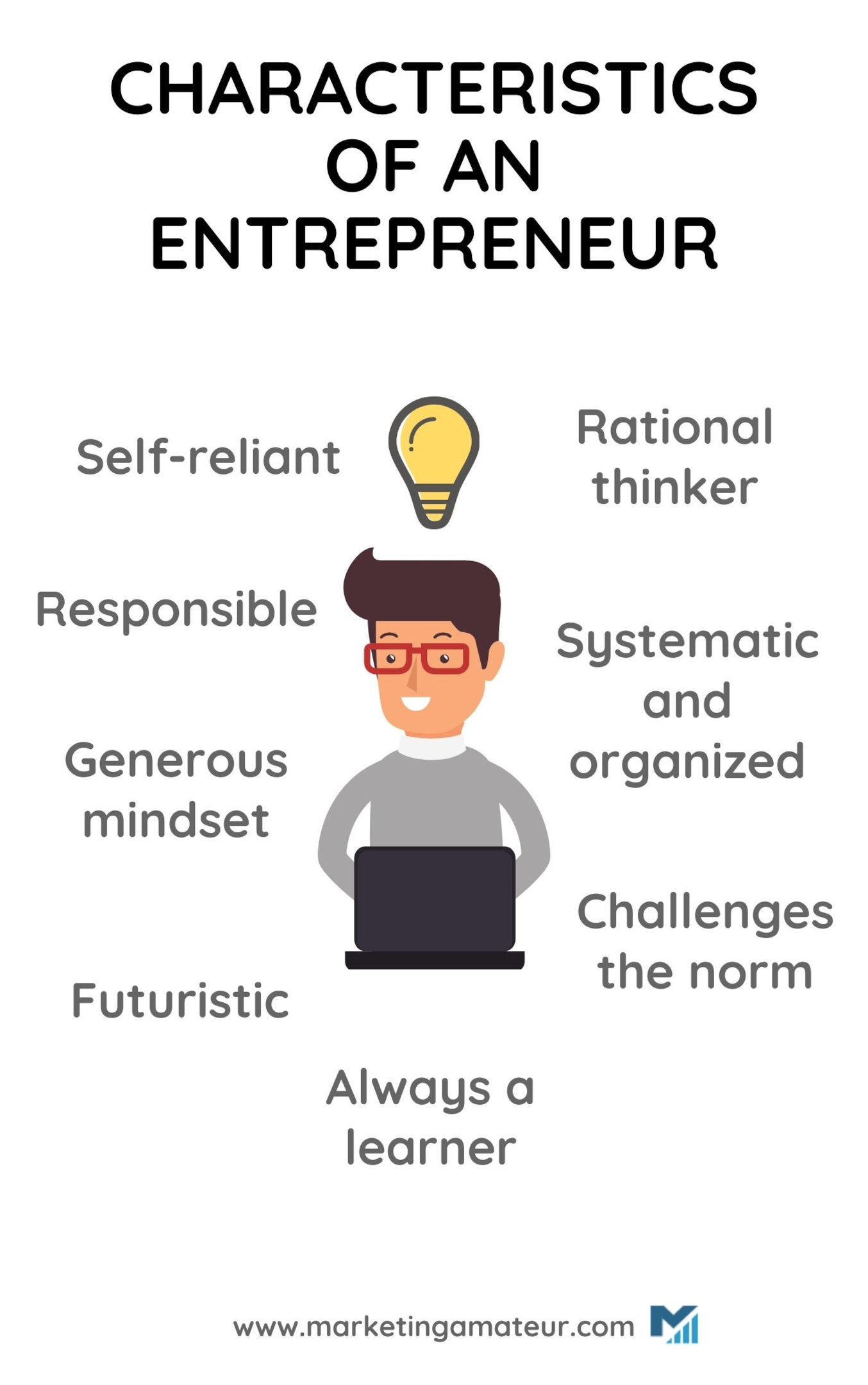 Successful entrepreneurs are ordinary people who have goals of starting a company, making money online, leading an establishment, or working for a social cause.
One of the things that set entrepreneurs apart from others is that they pave their own path to success.
Entrepreneurship is something more than just skills – it is the constant thirst for learning and the drive to make an impactful change.
9 Characteristics Of An Entrepreneurial Mindset
Here are the characteristics that define entrepreneurs:
1. Recognize Opportunities
"The entrepreneur always searches for change, responds to it, and exploits it as an opportunity." – Peter Drucker
An entrepreneur recognizes opportunities that come along the way.
Successful entrepreneurs are quick to identify a need for products or solutions in the market. Entrepreneurship involves learning how to look for the one right opportunity that can bring them success.
An entrepreneurial mindset then comes up with an idea, sets attainable goals, and moves more closer to those goals one step at a time.
Above all others, entrepreneurship involves identifying opportunities for growth.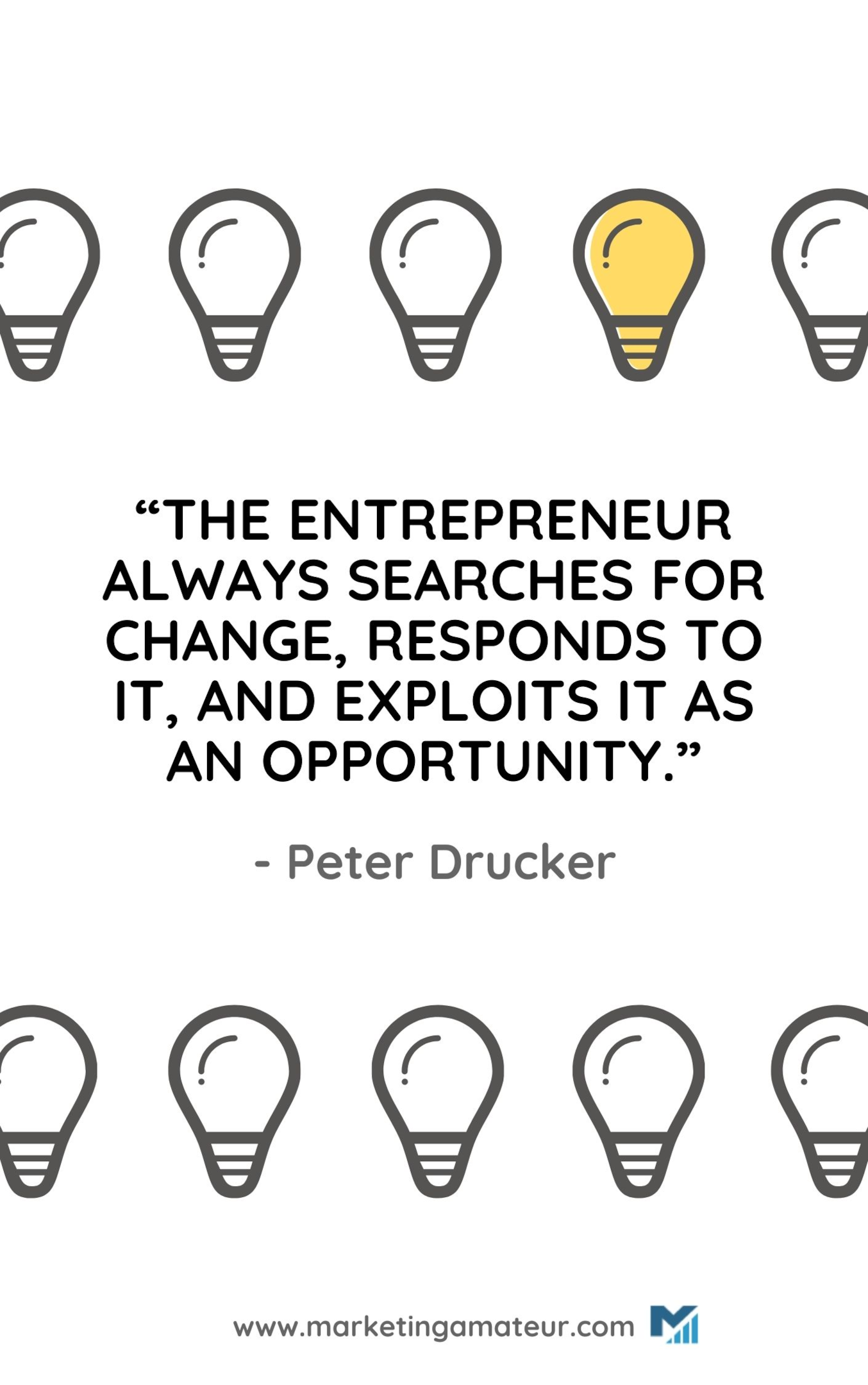 2. Innovate
"Innovation distinguishes between a leader and a follower" – Steve Jobs
Successful entrepreneurs are always thinking of either doing something new or finding a new way to do something.
Entrepreneurship involves the ability of the mind to innovate and do something that has not been done before.
When you see an opportunity for a new product or market or even a novel way of doing something that has already been done before, you are an innovator.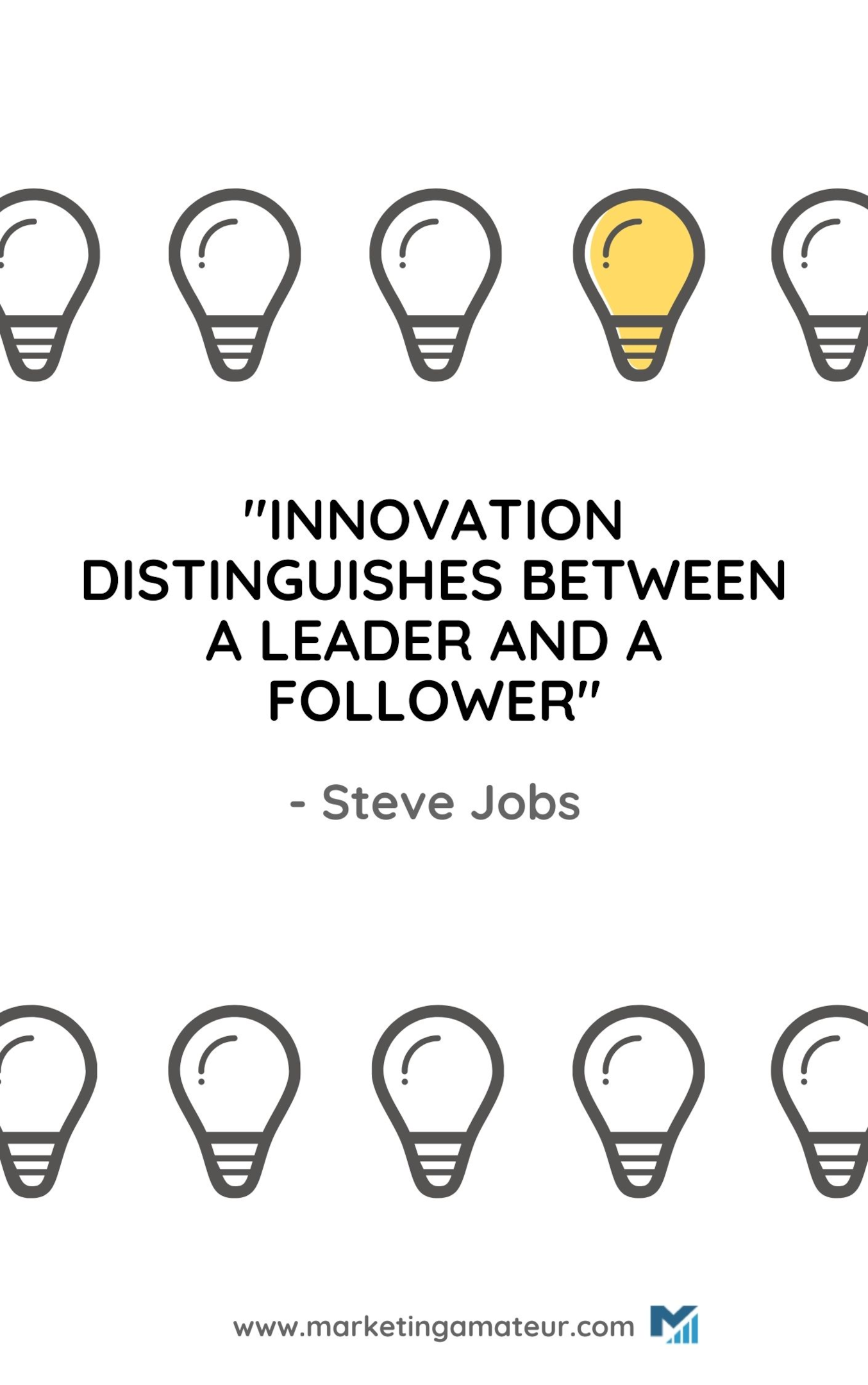 3. Develop a Growth Mindset
"There are no great limits to growth because there are no limits of human intelligence, imagination, and wonder." – Ronald Reagan
An entrepreneur has a growth mentality. Whether you are a student or employee or are planning to run businesses in the future, a growth mindset is one of the most valuable life skills you can possess.
An entrepreneurial mindset allows you to approach your work and everything else in your life with a growth mindset.
Always be a learner and constantly try to improve yourself.
Take constructive criticism in the right spirit. When you receive the feedback of your peers and mentors, you will be able to know your weaknesses and work upon them. This puts you on the path of growth.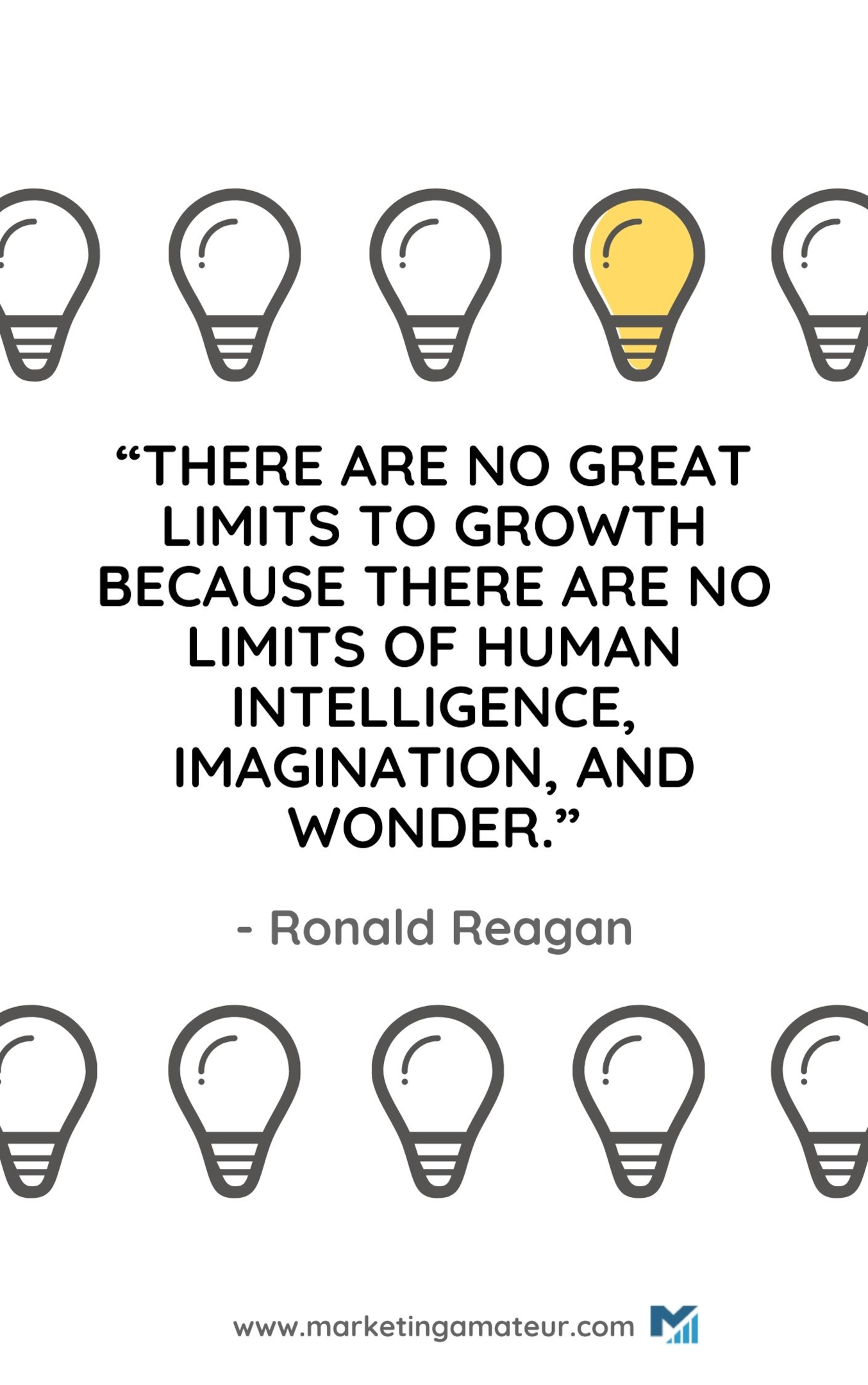 4. Learn From Mistakes
"I've learned that mistakes can often be as good a teacher as success."– Jack Welch, chairman and CEO of General Electric
Entrepreneurs make mistakes just like everyone else in the world.
The only difference? They are willing to see these mistakes as an opportunity to learn, change, and share.
Businesses are not guaranteed to succeed. No matter how great the idea is or how much work you put in, everything that can go wrong just might.
The first step you need to take when you make a mistake is to learn more from it. What could you have done better?
All your actions (especially after a mistake) determine how far you go and how much sooner you succeed.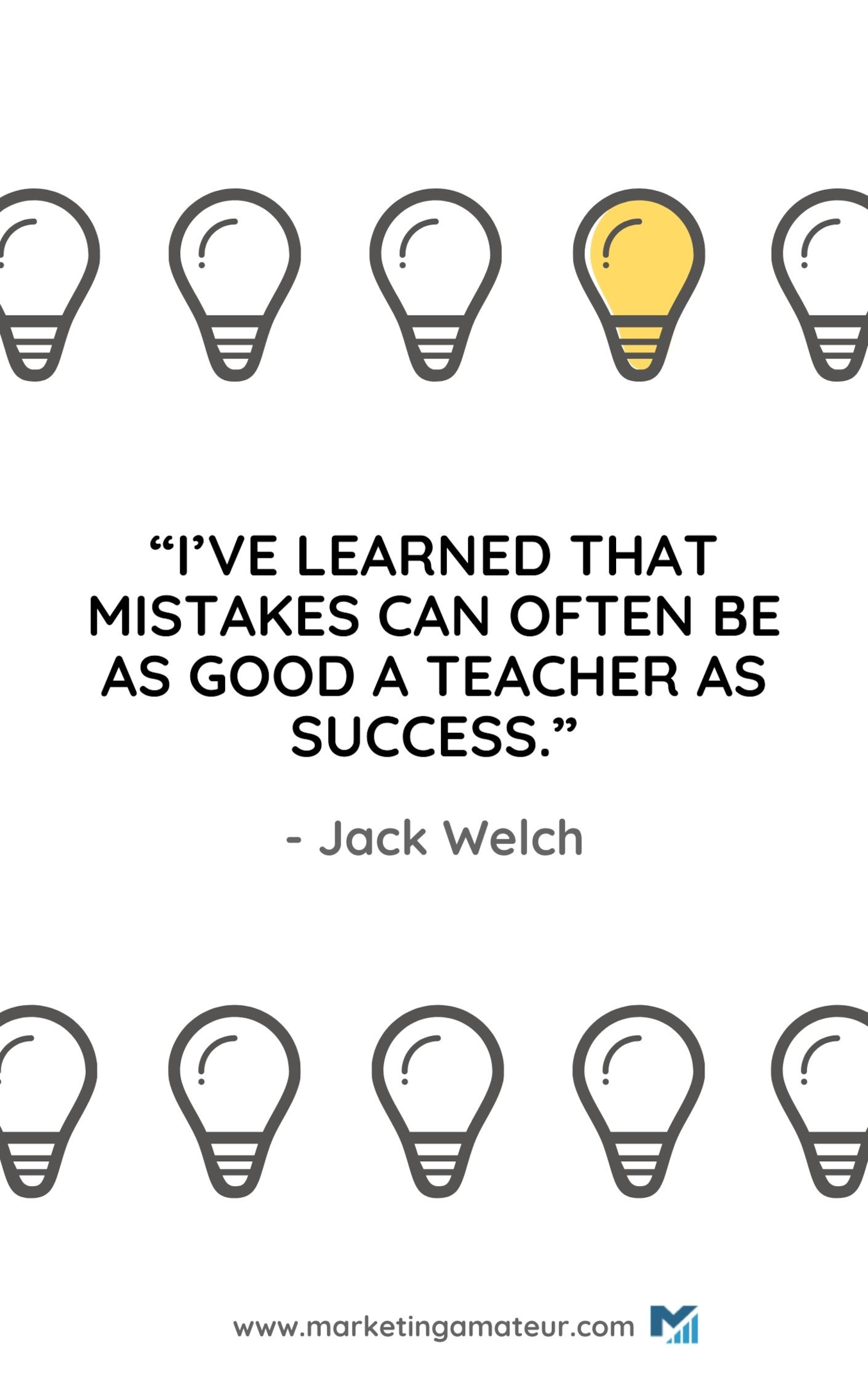 5. Develop a Sense of Purpose
"If you look to lead, invest at least 40% of your time managing yourself – your ethics, character, principles, purpose, motivation, and conduct. Invest at least 30% managing those with authority over you, and 15% managing your peers." -Dee Hock
An entrepreneur does not work for the sake of working. More than goals and ideas, an entrepreneur has a sense of purpose.
Successful entrepreneurs develop the kind of thinking that is more just products or ways to meet sales objectives.
An entrepreneurial mindset sets business goals keeping in mind the need of people and society as a whole. It is this ability that takes one on a journey to success in all things.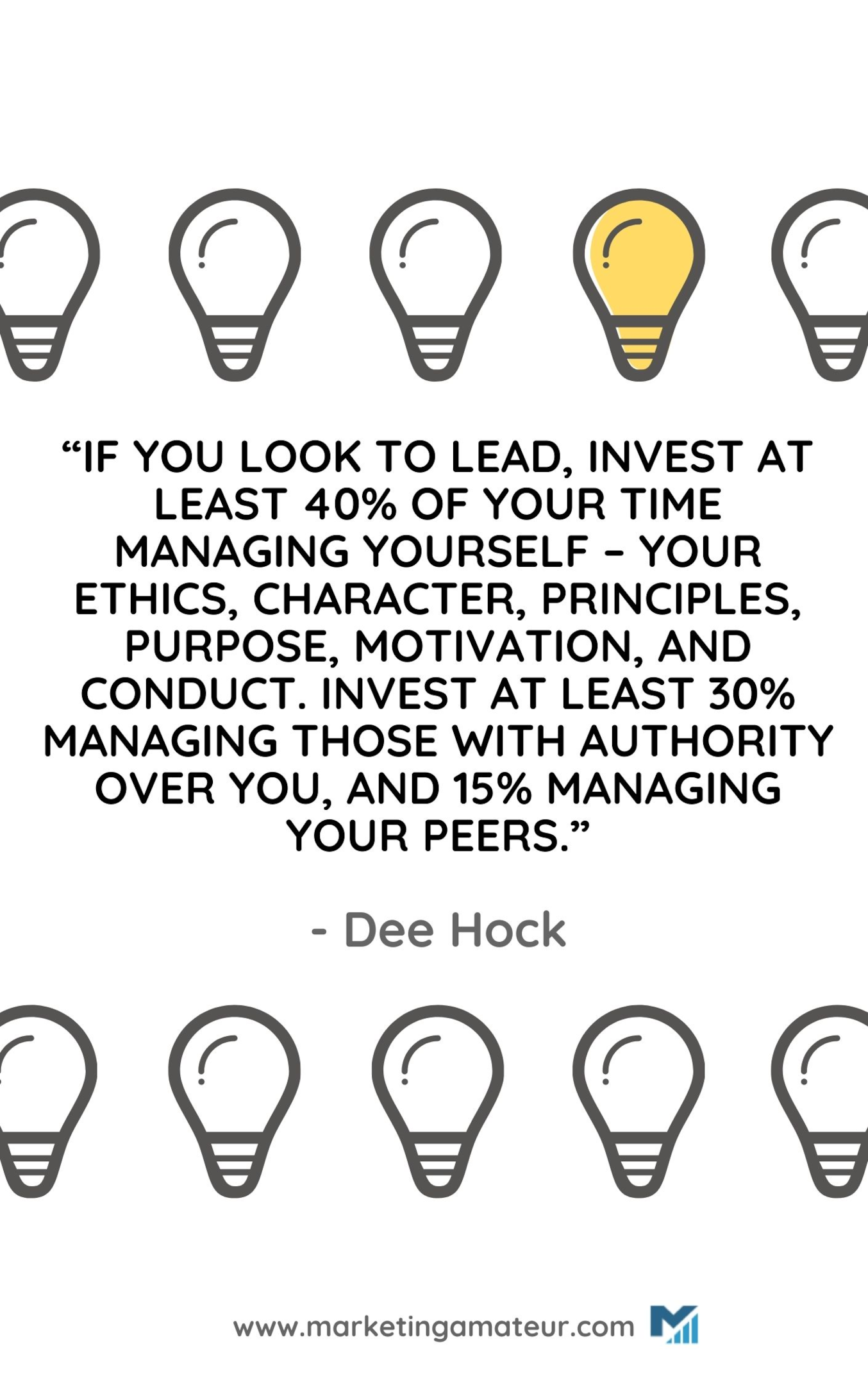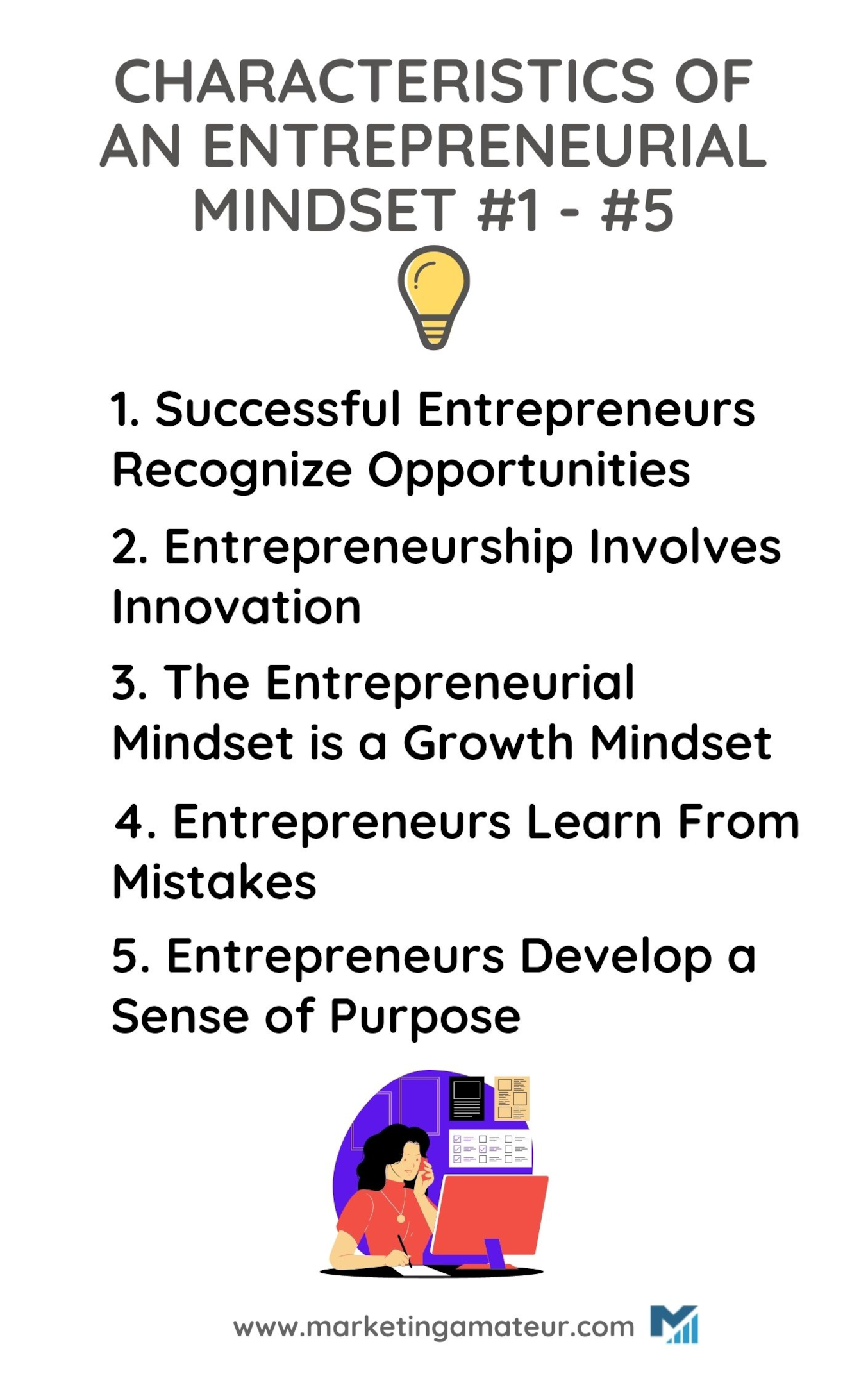 6. Bounce Back From Failure
"Success is walking from failure to failure with no loss of enthusiasm." – Winston Churchill
Resilience is another common characteristic among successful entrepreneurs.
Failure is one of the ways towards success. Without failure, there cannot be trained action and self-improvement.
The more failure you encounter, the more you can fine-tune your efforts and walk towards success for your business.
The entrepreneurial mindset allows entrepreneurs to recover after failure in life and work.
Keynote Speaker and entrepreneur Jia Jiang did something that others may consider to be foolish. He allowed himself to get rejected for 100 days just to overcome his fear of rejection!
As you can see, the immediate action that follows rejection is crucial to help you reach your goals and make your way in the world.
7. Steer Away From Self-Doubt
"I knew that if I failed I wouldn't regret that, but I knew the one thing I might regret is not trying." -Jeff Bezos, founder, and CEO of Amazon
Entrepreneurs don't listen to words of doubt, even if it's in their own minds.
The one thing that stops us from setting and achieving goals is self-doubt. Thinking that you are not capable of doing something prevents you from taking action.
Self-doubt kills more entrepreneurs in this world before they even stand a chance – so don't let people tell you what you can and cannot do. In fact, don't even let yourself think about what you cannot do.
The only way an entrepreneur can do more successful work in business is if they believe in themselves.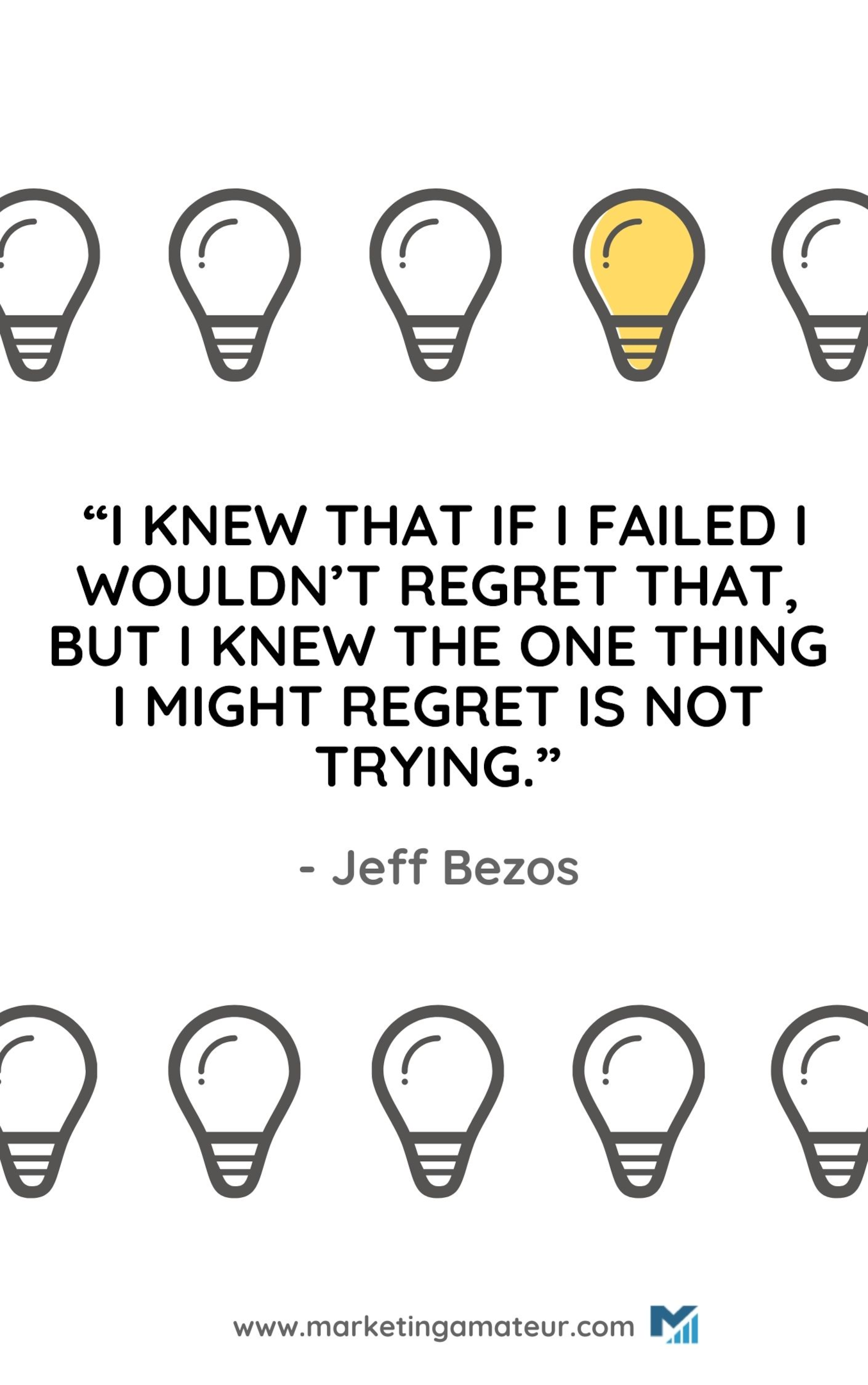 8. Have a Synergistic Spirit
"Teamwork is the ability to work together toward a common vision. The ability to direct individual accomplishments toward organizational objectives. It is the fuel that allows common people to attain uncommon results." – Andrew Carnegie
Successful entrepreneurs are always thinking about how they can collaborate with like-minded people to build a long-lasting business.
Believing that you need to do something only by yourself will probably lead to failure if you don't possess the right skills and resources.
An entrepreneurial mindset values synergy and teamwork. It sees the potential in others and knows that there is strength in cooperation.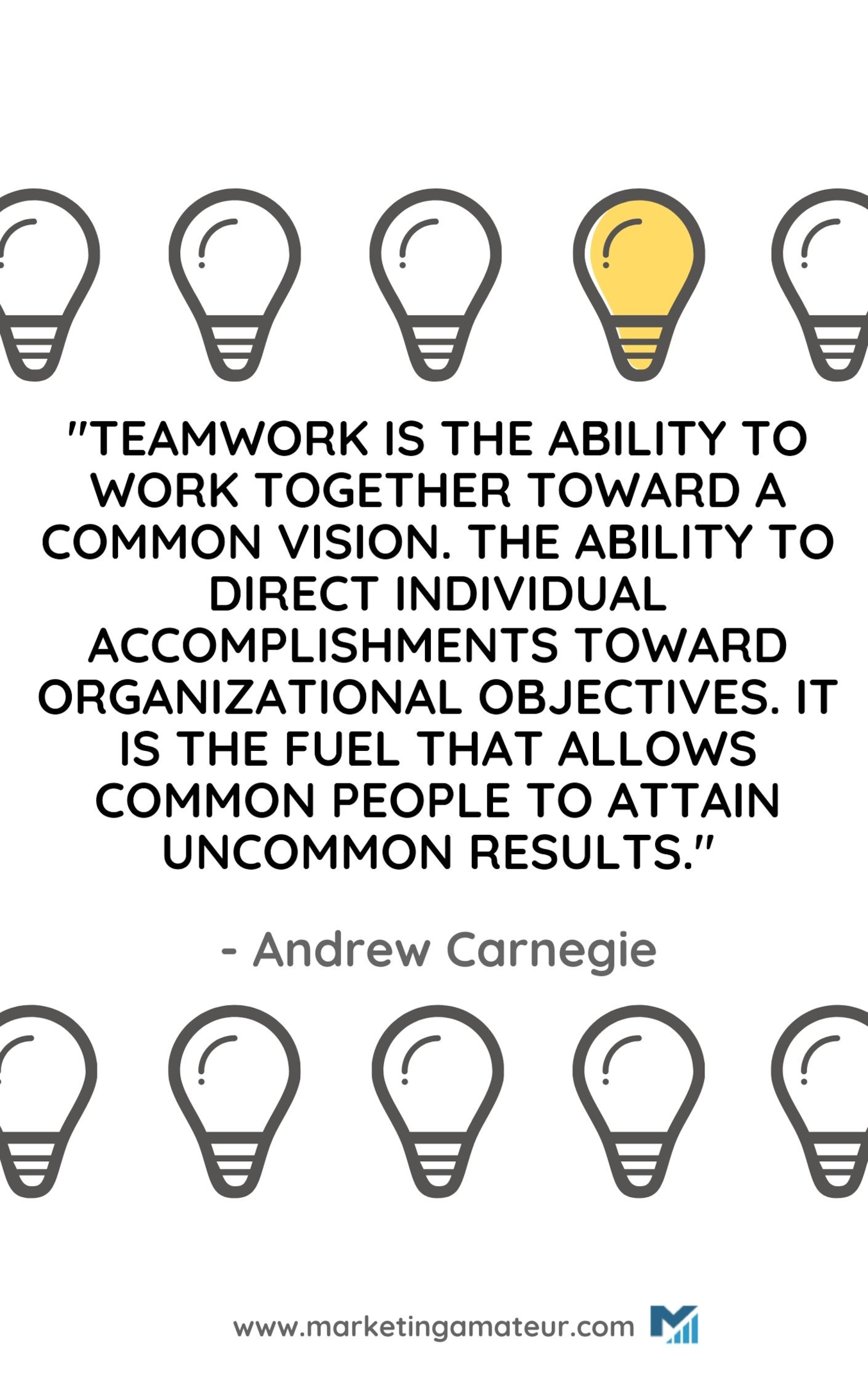 9. Be a Rational Thinker
"A rational man is guided by his thinking – by a process of reason – not by his feelings and desires." – Ayn Rand
Entrepreneurs are rational thinkers. They take calculated risks that are sure to benefit the business.
You do not have to be from a premier institute such as the Harvard Business School to condition your thinking.
An entrepreneurial mindset allows you to think of all plausible situations and come up with ideas that will lead to growth in business.
It helps you make the right decisions according to the current need of the situation.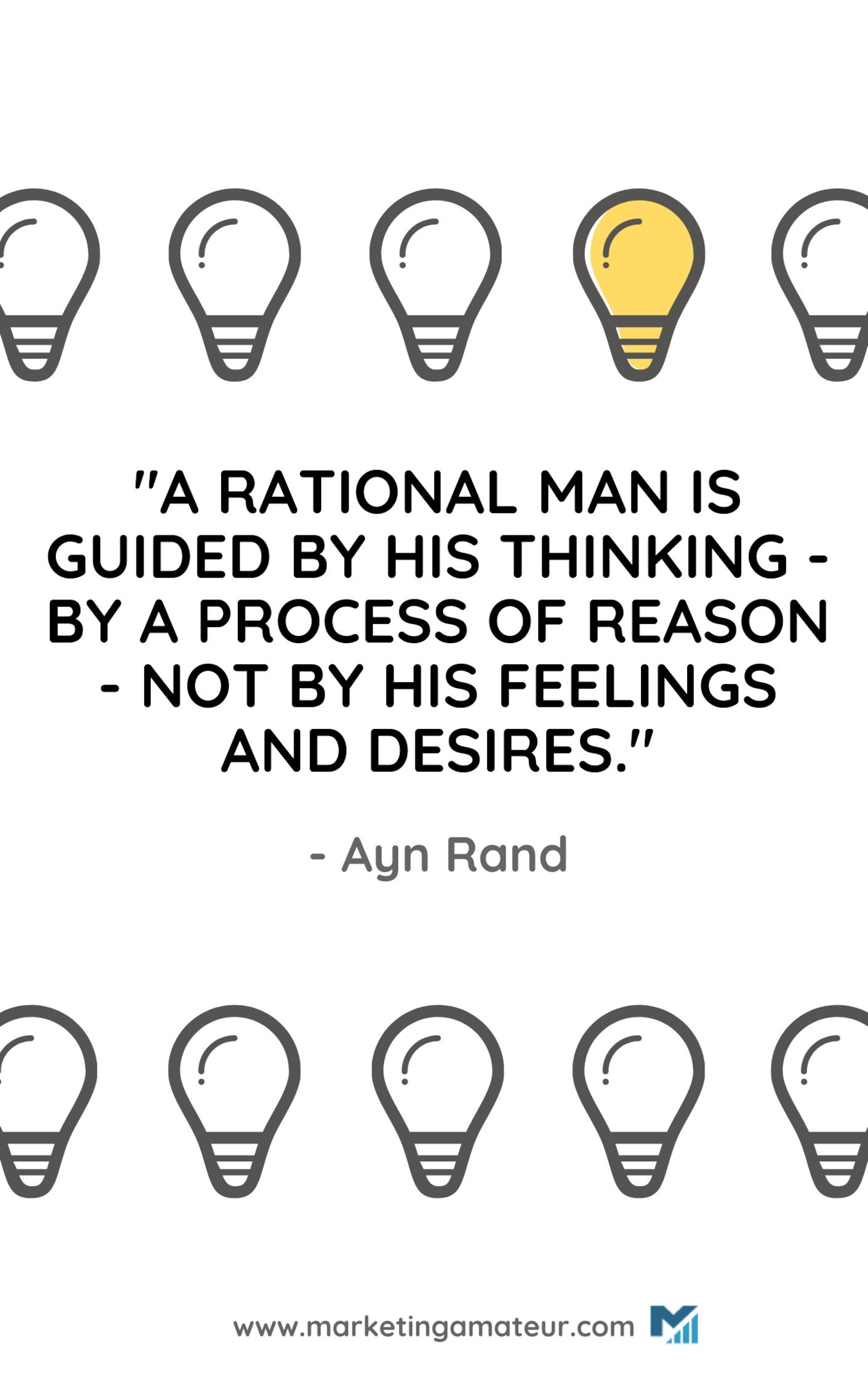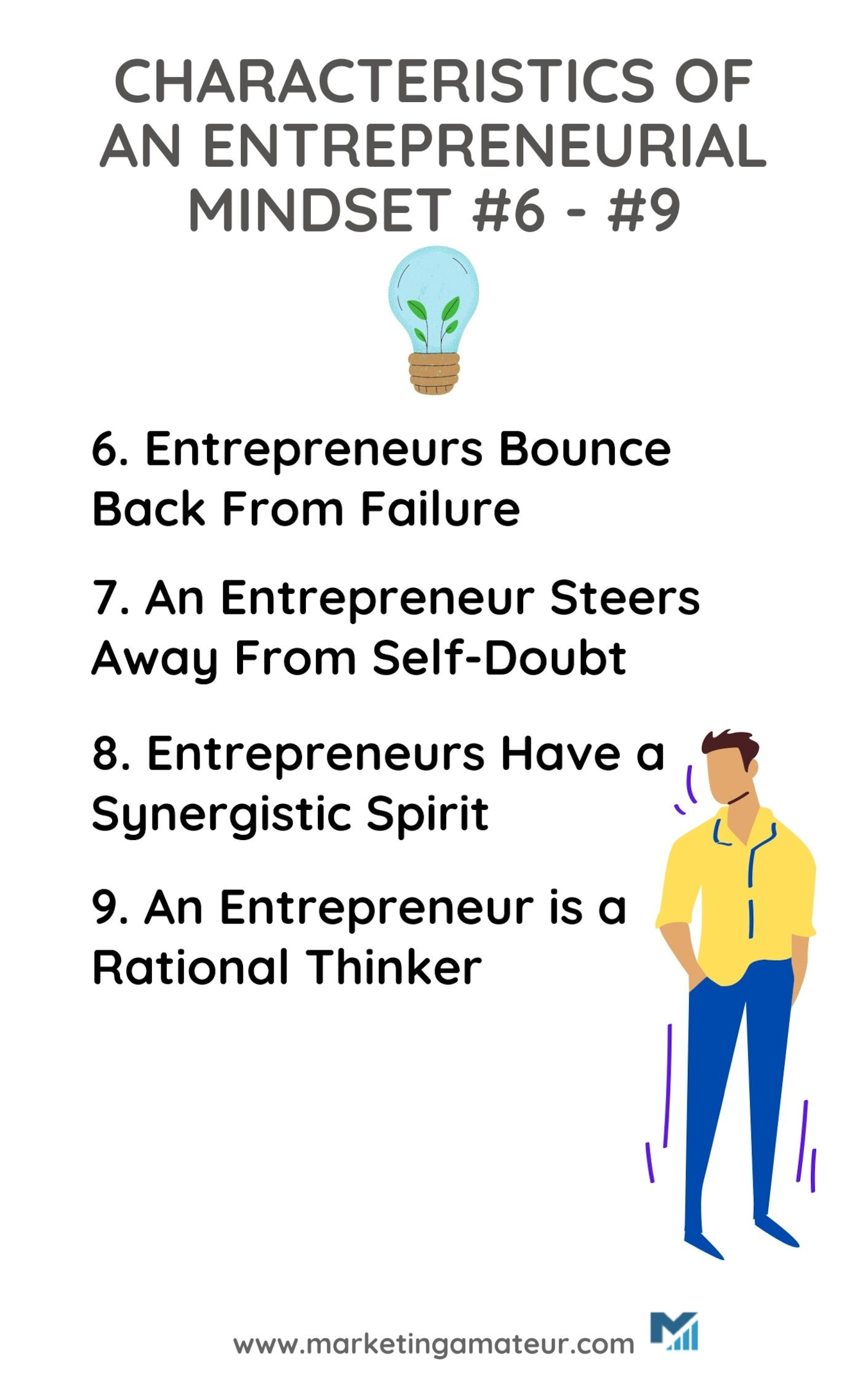 How Do You Develop An Entrepreneurial Mindset?
An entrepreneurial mindset allows you to see the big picture. When you develop an entrepreneurial mindset, you pay less attention to the opinions of others and start to focus more on the opportunities that come your way.
An entrepreneur is forever learning, forever moving forward, forever changing, and forever growing.
To develop an entrepreneurial mindset, you must be willing to challenge the norm to build a successful business.
So, how do you develop an entrepreneurial mindset?
You start by making small changes.
Develop healthy habits.
Value people and relationships.
Look for opportunities to learn and grow.
Don't settle for what life offers you – go beyond your comfort zone.
Those are the most powerful traits of successful entrepreneurs according to me.
Have more to add? Drop a comment below and start a conversation! 🙂