Headlime: Boost Your SEO Performance with AI Technology
Learn how Headlime can transform your SEO strategies.
In today's digital age, online presence is essential for businesses to thrive.
However, having a website with Google Ads or a social media page isn't enough. Businesses must have a solid on-page SEO strategy to stand out and attract customers.
This is where Headlime comes in.
Headlime is an AI-powered platform that can transform your SEO strategies and take your online presence to the next level.
Let's explore the benefits of using Headlime's technology and how it can help you revolutionize your SEO strategies.
If you buy something using the links in this article, I may receive a commission at no extra cost to you.
Please know that I only promote stuff that I use and trust for the sake of my readers and the reputation of this site.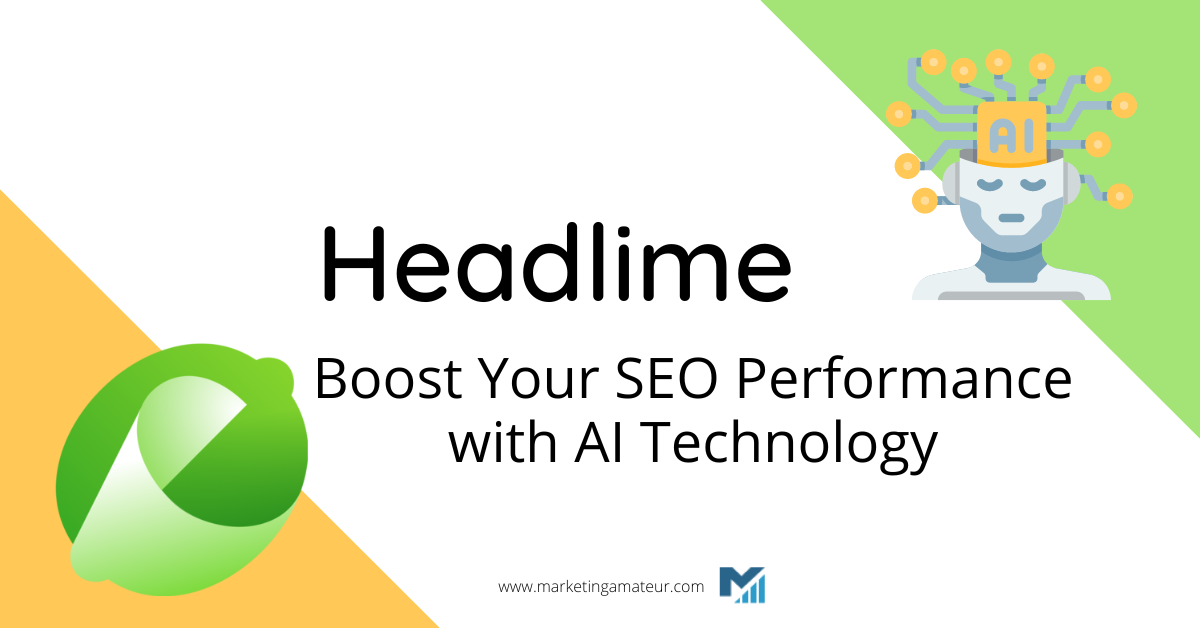 Headlime's AI Technology
Unlike traditional SEO strategies, Headlime's AI-powered platform provides a comprehensive approach to SEO.
One of the key features of Headlime's AI technology is its ability to generate optimized content for search engines.
By analyzing search volume data and trends, Headlime can provide keyword suggestions and create high-quality content relevant to the target audience.
This content can help businesses rank their site higher on search engine result pages and attract more organic traffic to their website.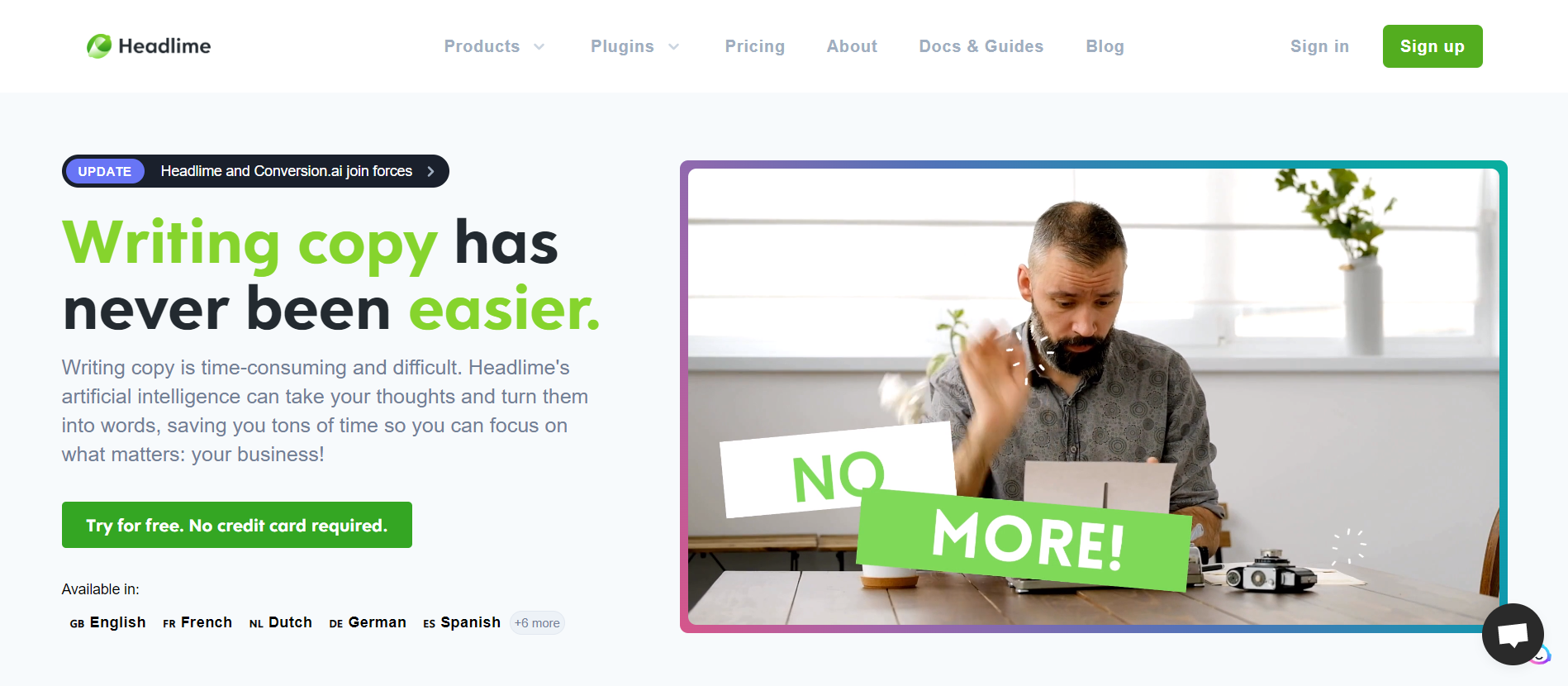 Headlime also provides a suite of SEO tools that can help businesses track their website's performance, identify areas for improvement, and monitor their competitors.
These tools include a keyword research tool, backlink analysis (for link building), and competitor analysis.
Overall, Headlime's AI technology provides a comprehensive solution for businesses looking to improve their SEO performance.
Revolutionizing SEO Strategies
Search Engine Optimization (SEO) has become crucial in online marketing strategies.
It involves various techniques and tactics to improve the visibility of a website and its ranking on search engine results pages (SERPs).
However, traditional SEO strategies have limitations that can hinder the success of businesses.
One of the limitations is the time and effort required to create SEO-optimized copy that will rank well on search engines like Google.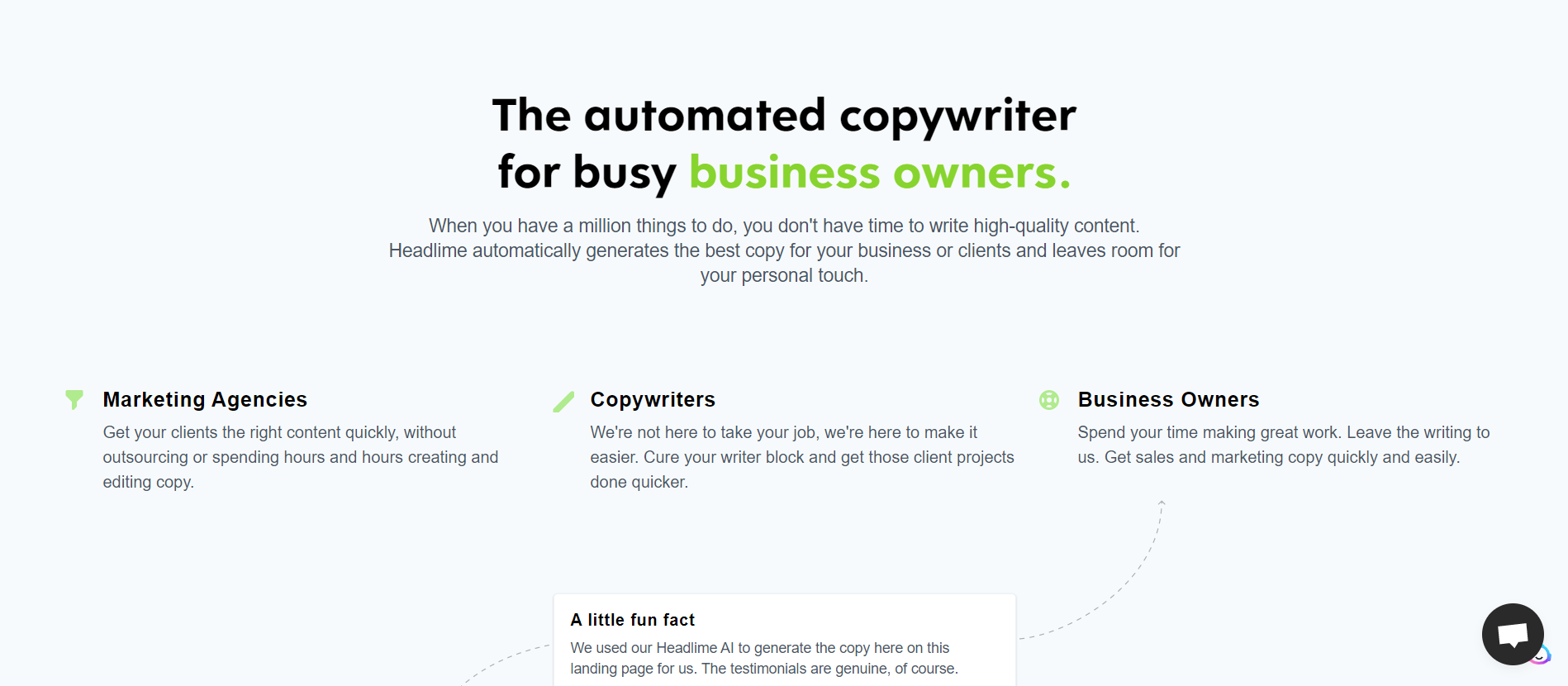 Additionally, it can be challenging to keep up with the rapidly changing algorithms of search engines.
These limitations can lead to missed opportunities for businesses to rank higher on SERPs and attract more traffic to their website.
Headlime's AI technology can address these limitations and revolutionize SEO strategies.
The platform uses AI algorithms to analyze your input and generate optimized copy for keywords, meta descriptions, and other on-page elements that affect SEO performance.
With Headlime, businesses can save time and effort in conducting research and analysis and benefit from more effective optimizations.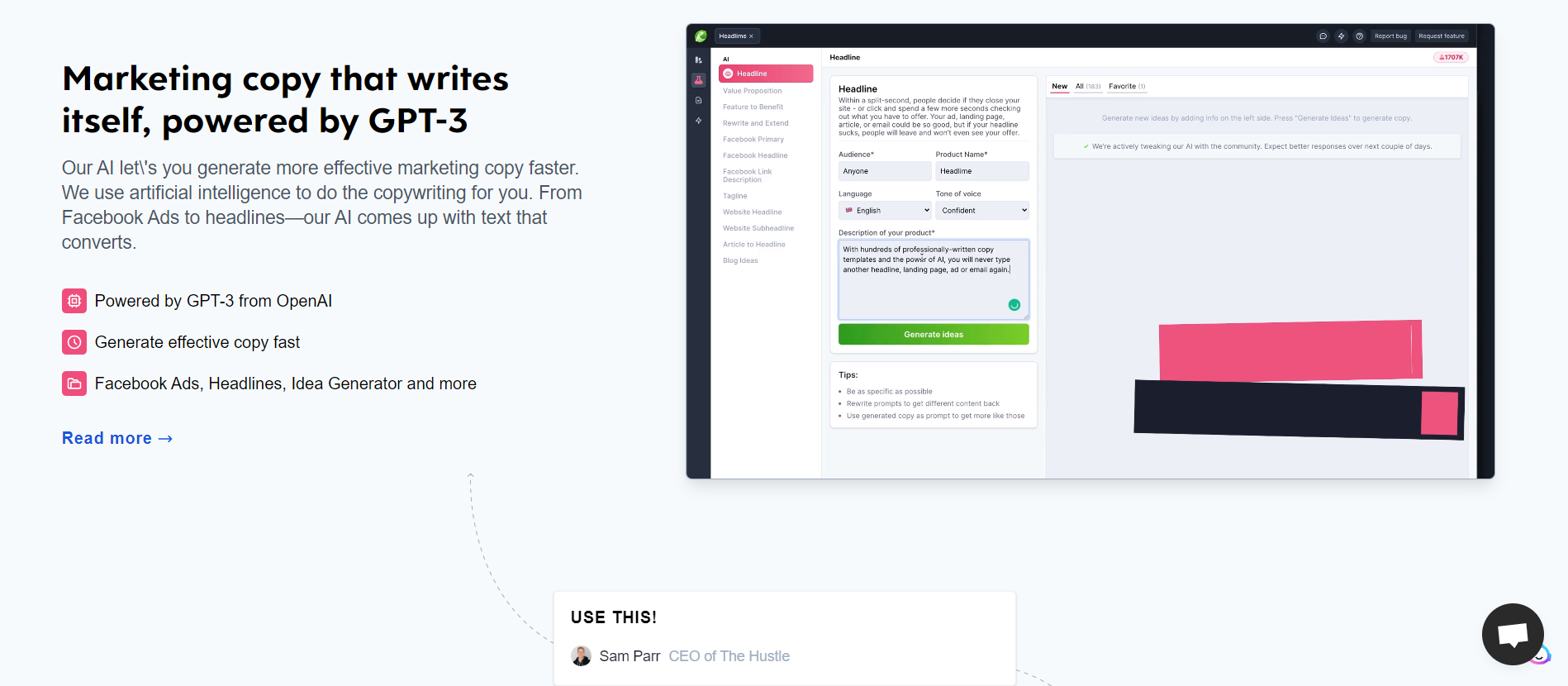 Furthermore, Headlime's AI technology can generate new content based on different topics and search queries, helping businesses create more relevant content for their target audience.
This can increase traffic and engagement on landing and other web pages, further improving SEO performance.
Many businesses can successfully use Headlime to revolutionize their SEO strategies.
For instance, a marketing agency in the travel industry can use Headlime to improve the SEO performance of their client's websites, resulting in increased traffic and higher conversion rates.
Another business in the e-commerce industry can use Headlime to optimize its product descriptions and meta descriptions in search results, resulting in improved rankings and increased sales.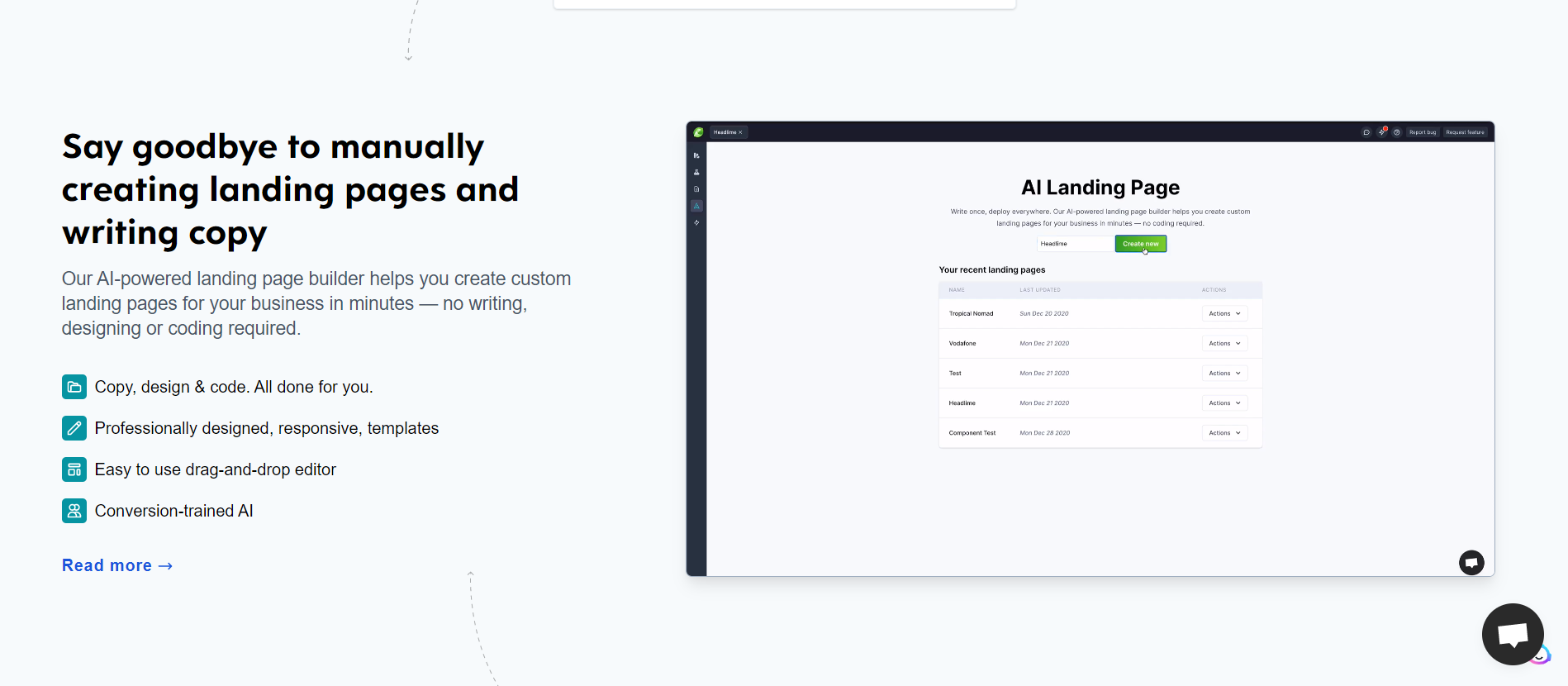 Headlime's AI technology can revolutionize SEO strategies by addressing the limitations of traditional methods and providing businesses with more effective optimizations and content ideas.
Using Headlime, businesses can improve their SEO performance and achieve their marketing goals.
Benefits of Using Headlime
Headlime offers numerous benefits to businesses looking to improve their SEO performance.
1 Improved keyword targeting and content optimization:
Headlime's AI technology can analyze your input to identify related keywords and suggest optimal ways to incorporate them into site content.
This can improve the effectiveness of content and increase its visibility in search engines.
2 Increased efficiency:
With Headlime, businesses can create high-quality content quickly and easily with professional copy templates, freeing business owners to focus on other aspects of their SEO strategy, such as improving the page speed of their site.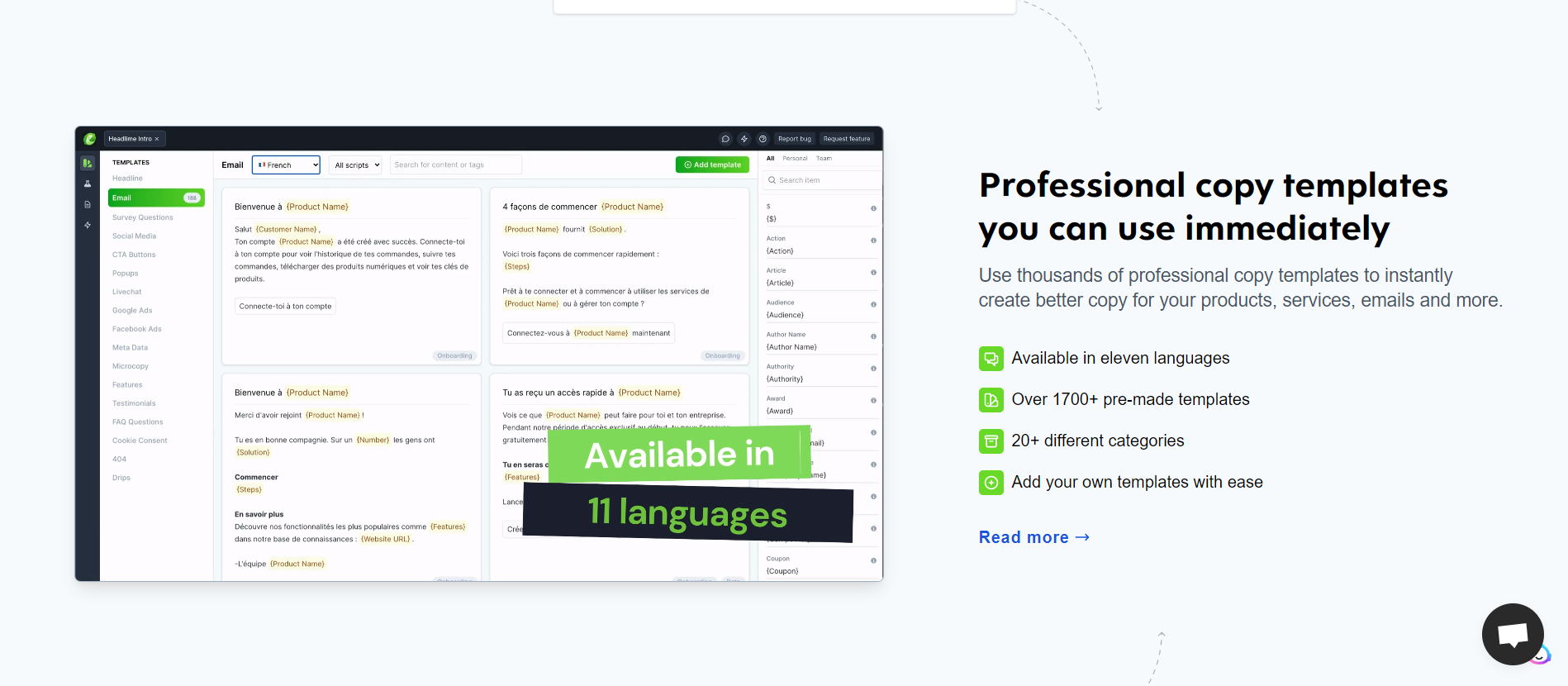 3 Higher search engine rankings and traffic:
Headlime can help businesses achieve higher SERP rankings and drive traffic to their website by focusing on keyword targeting and on-page and off-page SEO optimization.
Overall, Headlime's AI-powered platform offers a range of benefits to businesses looking to improve their SEO performance, from more effective keyword targeting to increased efficiency and higher search engine rankings.
How to Get Started with Headlime
Getting started is easy if you want to use Headlime to boost your SEO performance with AI technology.
First, visit the Headlime website and sign up for a free trial, which doesn't require credit card information.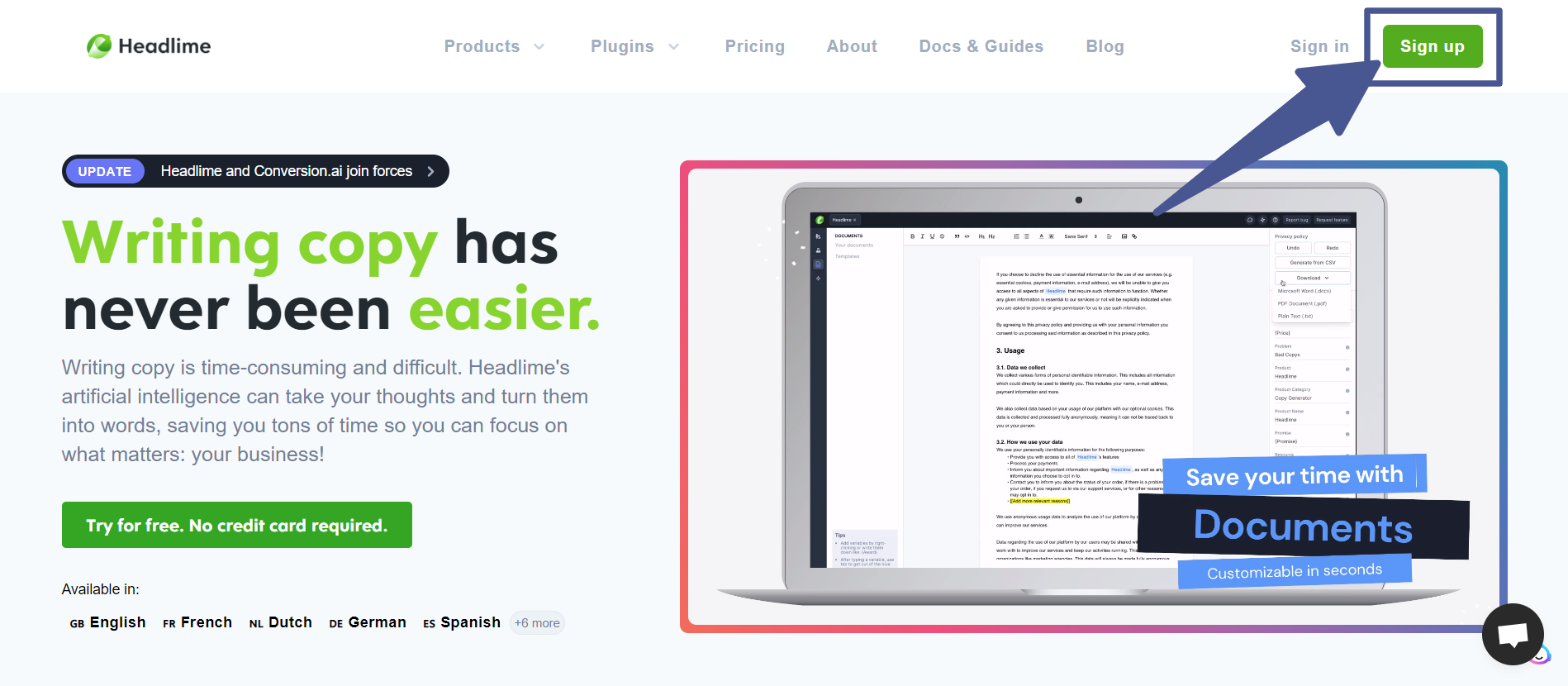 Enter your details and create your account. You can also use your Google account to sign up.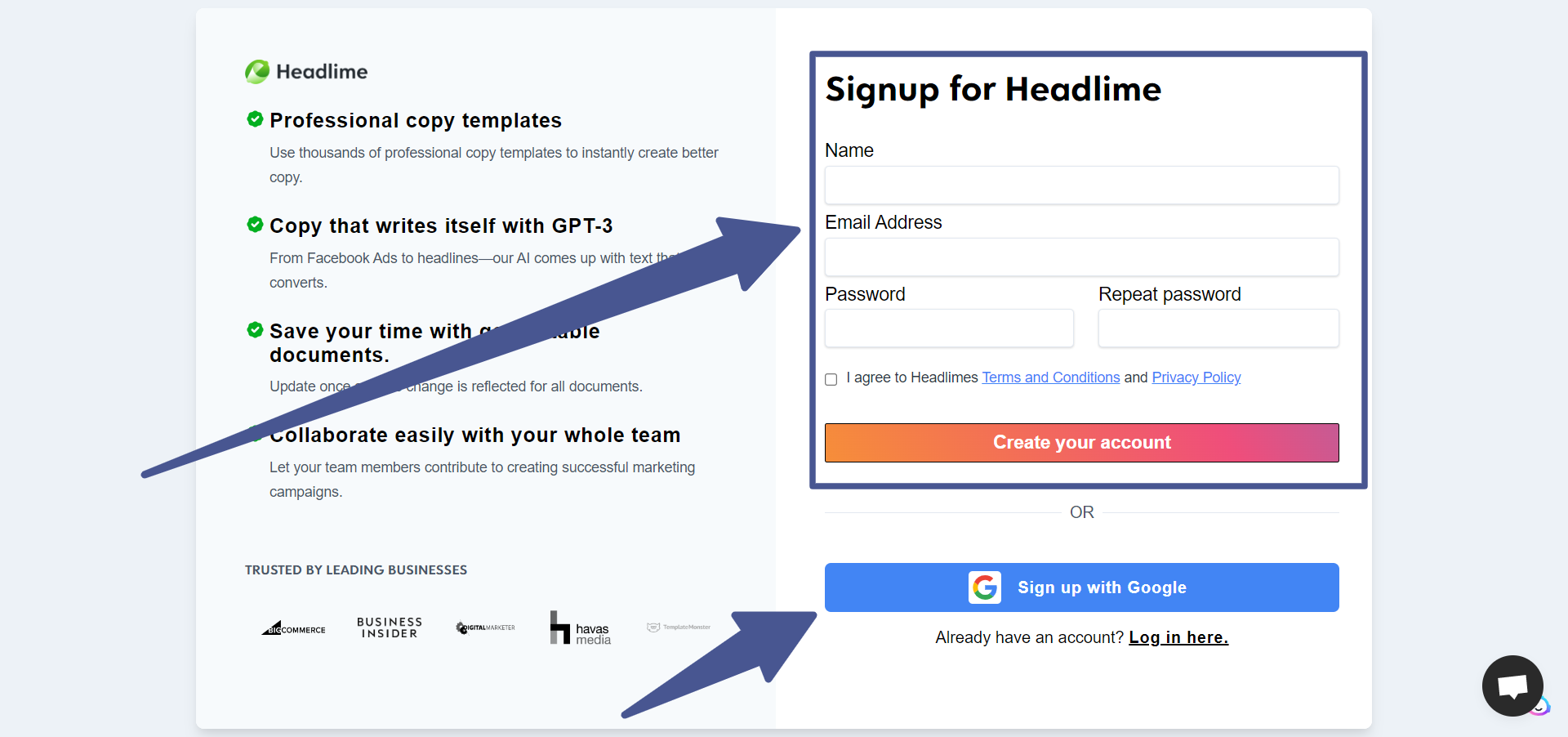 Once you've created an account, you can explore the platform and use its features to generate compelling marketing copy and optimize your content for search engines.
Headlime offers different pricing options and packages to suit the needs of businesses of different sizes.
Headlime Pricing
The Individual plan costs $59 per month and includes up to 1500 credits, while the Business plan starts at $399 per month and offers unlimited usage.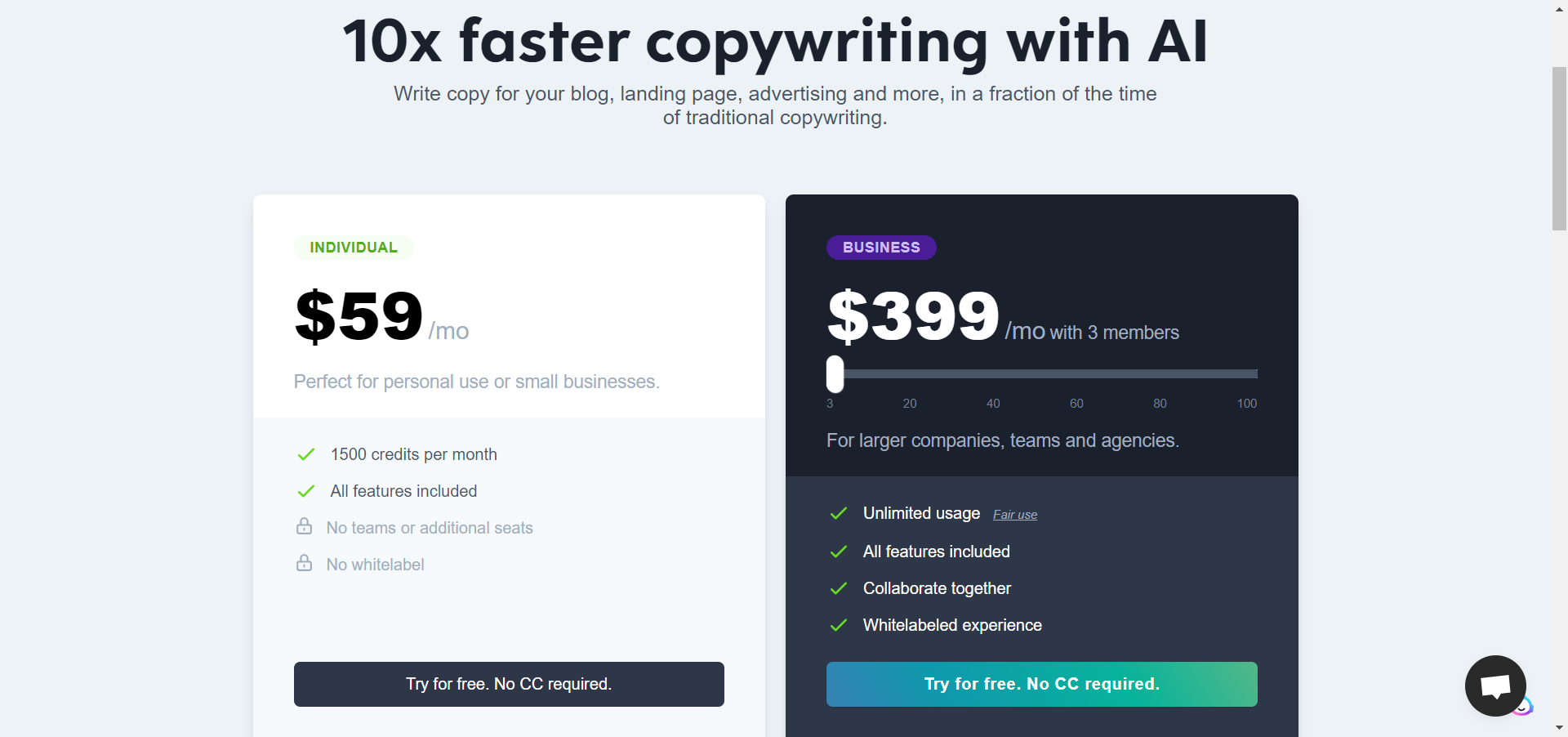 There's also a custom Enterprise plan available for businesses with more specific needs.
You can upgrade or downgrade your plan anytime to fit your business's changing needs better.
How To Use Headlime To Improve SEO
You can use Headlime's AI-powered features and capabilities to optimize your SEO performance.
For example, use the platform's copywriting SEO tool to input your high-value long-tail keywords for your content and leverage its content optimization capabilities to ensure your copy is optimized for SEO metrics.
Collaborate with team members to ensure your marketing campaigns are successful and on-target.
Using Headlime to streamline your copywriting and content creation, you can free up time and resources to focus on other aspects of creating your business's marketing strategy.
Conclusion
Headlime is a robust platform that utilizes AI technology to automate copywriting and content creation for businesses of all sizes.
Headlime helps users optimize their SEO performance and boost their search engine rankings and traffic by generating compelling marketing copy quickly and easily for various content types.
With collaboration tools, thousands of professional copy templates, and an easy-to-use interface, Headlime is trusted by over 1,182 companies to create successful marketing campaigns.
If you're looking to revolutionize your SEO strategy and improve your business's online presence, Headlime is the perfect solution.
Sign up for a free trial today and see the results for yourself!