How To Become An Influencer – The Ultimate Guide For Beginners
Influencer marketing is quickly becoming part of every company's marketing strategy – no matter the industry or niche. Social media channels are a great place to meet your customers where they spend most of their time during the day.
90% of brands believe that influencer marketing is an effective form of marketing. It's no wonder that everyone wants to be a social media influencer in their domain.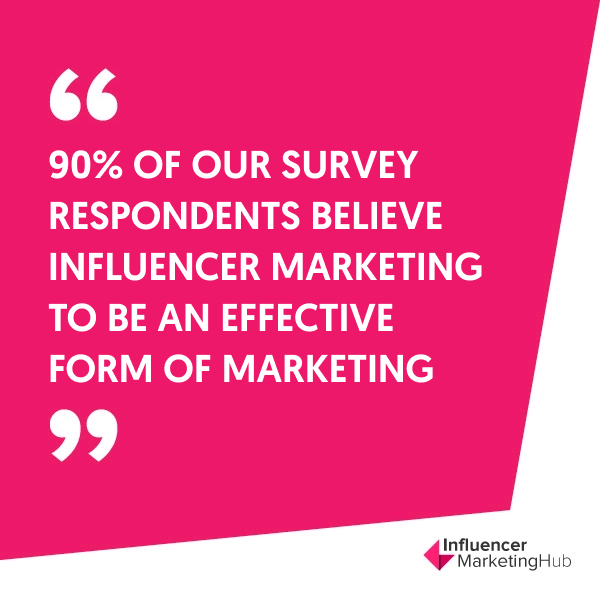 There are many things you need to know if you want to learn how to become an influencer. For instance, most social media platforms have algorithms that prefer accounts that post regularly.
In today's post, we'll discuss the benefits and challenges of being an influencer and how to become an influencer and make money from it.
I hope you're excited to begin.
Let's start!
Disclaimer: If you buy something using the links in this article, I may receive a commission at no extra cost to you. Know that I only promote stuff that I use and trust for the sake of my readers and the reputation of this site.
What Is A Social Media Influencer?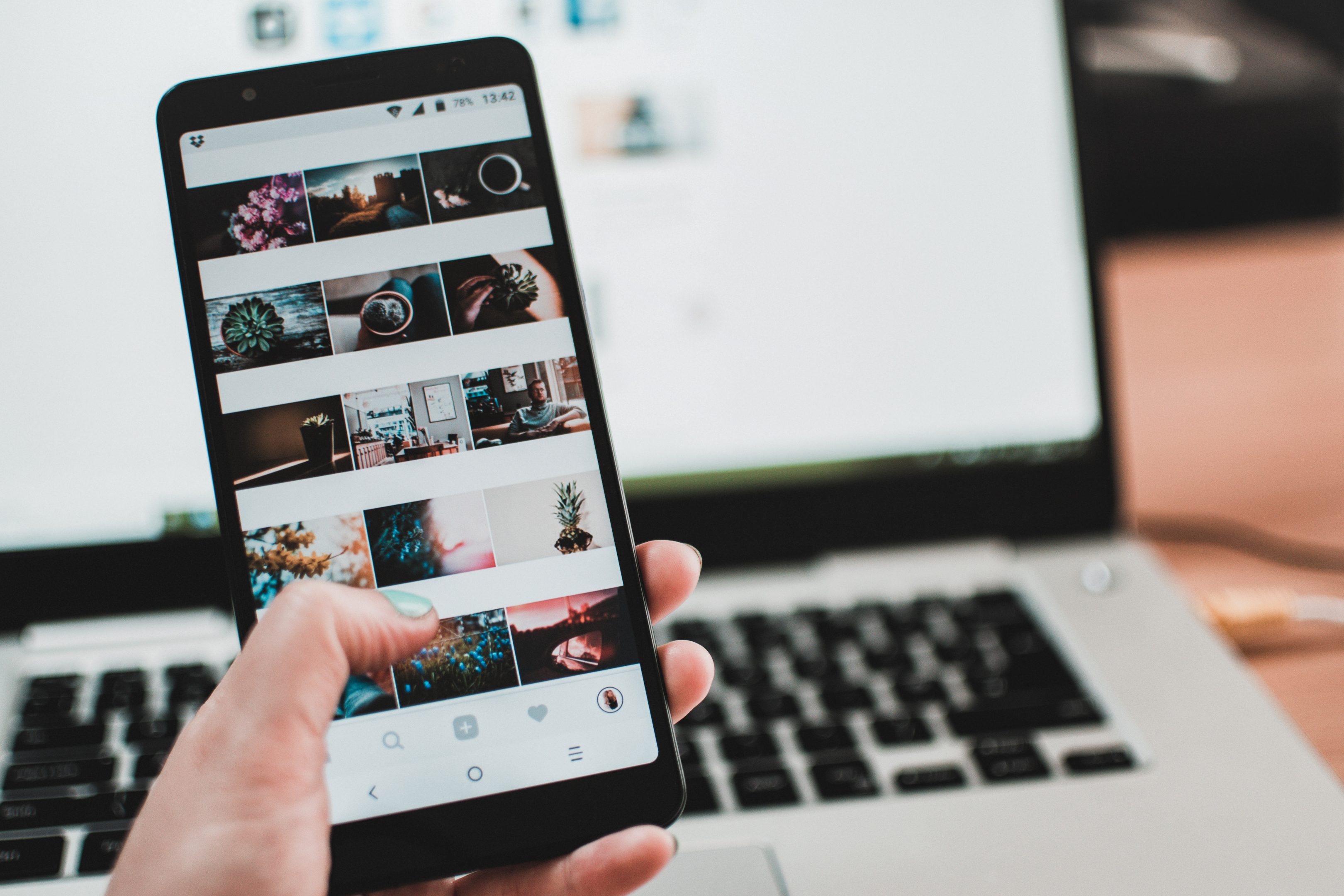 A social media influencer has an influential presence on one or more social media platforms. He or she has built a reputation and following for themselves based on their knowledge and expertise in a specific niche or field.
Recommended Reading:
11+ BEST PODCAST HOSTING SITES FOR 2021 – 5 OF THEM ARE COMPLETELY FREE!
HOW TO GROW INSTAGRAM FOLLOWERS ORGANICALLY: 21 SIMPLE & AWESOME WAYS
ENTREPRENEURIAL MINDSET: 9 POWERFUL TRAITS OF A SUCCESSFUL ENTREPRENEUR
What Are The Benefits Of Becoming An Influencer?
Apart from monetary benefits (which we will discuss later in this article), there are other benefits of being an influencer. Here are some of them:
Micro-influencers have the power to influence their followers' decisions
Influencers are one of the most trusted and effective marketing methods that help drive conversions
It is because of these reasons that most businesses prefer to include influencer marketing in their marketing strategies to reach the loyal fan base of influencers in their niche.
What Are The Challenges Faced By Influencers?
Before you learn how to become an influencer, it is important that you know what challenges influencers face daily. Here are some of the challenges:
There is a lot of hard work and patience that goes into becoming a successful influencer
More and more people are trying to become influencers, which makes building a loyal follower base challenging
It's not easy to consistently put out authentic, captivating content
It would help if you chose the right brands to work with or risk losing your followers
Here are some criteria that brands look for if they want to work with an influencer:
Along with the quality of content, you need to ensure your engagement rates are high if you want brands to work with you.
How Do Influencers Make Money?
So, how does an influencer make money?
Here are some of the ways:
Brands in the same niche may pay you for sponsored content to promote their products
You can sell your products or merchandise
You can create an online course in a subject you have expertise in and sell it to your followers
You can also sign up for affiliate programs and promote products in exchange for a commission
Recommended Reading:
AFFILIATE MARKETING FOR DUMMIES: 7 STEPS TO HELP YOU LAUNCH YOUR AFFILIATE WEBSITE!
SEO FOR BLOGGERS: HOW TO WRITE BLOG POSTS THAT WILL BOOST YOUR SEARCH RANKINGS
BEST AFFILIATE PROGRAMS FOR BEGINNERS – 35+ HIGHEST CONVERTING AFFILIATE PROGRAMS
How To Become An Influencer For Free In 2020
1 Choose your niche
Before you begin your journey as an influencer, you need to decide upon a particular niche you want to make your name in.
When you choose a specific niche to work in, you will know who your target audience is and will be able to create content that is relevant and useful to them.
Your niche should be something you are passionate about, have knowledge in (or are willing to learn about), and something that is profitable.
Remember, you cannot please everyone with every post you put out. Your faithful followers are interested in your niche and want to consume related content. Influencers build a more loyal audience when they are clear about what they stand for and have knowledge and expertise in their field.
Narrowing down on a niche will help you be more successful as a social media influencer. For example, brands are always on the lookout for influencers in a particular niche with the kind of audience they want to sell to.
If you are unclear about your niche, you lose opportunities to work with brands and gain a loyal following.
2 Choose your Social Media Platforms
There will be about 4.48 billion people actively using social media worldwide in 2021.
Once you've chosen your niche, it's time to select the social media site you want to use as an influencer. Specific platforms may appeal to you more than others, and that's alright. In the end, it all comes down to personal preferences.
Since you will be the one to post on your social media channels, choose the ones that you enjoy using the most. You could also choose more than one platform, but you must focus on just one venue when you start.
Also, depending on your niche, there may be specific platforms that will better suit your content. Even if you do pick more than one platform for your social media marketing, focus on one more than the other platforms.
Most platforms show you analytics, such as your audience size and engagement rate, so pick the one that works better for you compared to other channels.
3 Optimize Your Social Media Profiles
The next step is to create your social accounts on the social media channels that you have chosen. Usually, it's pretty simple to start a business account on most platforms so that you can check out the analytics and see how your account is performing.
You can also choose to enter your contact details on your business account.
Create an engaging bio and optimize your profile for the right keywords for increased visibility.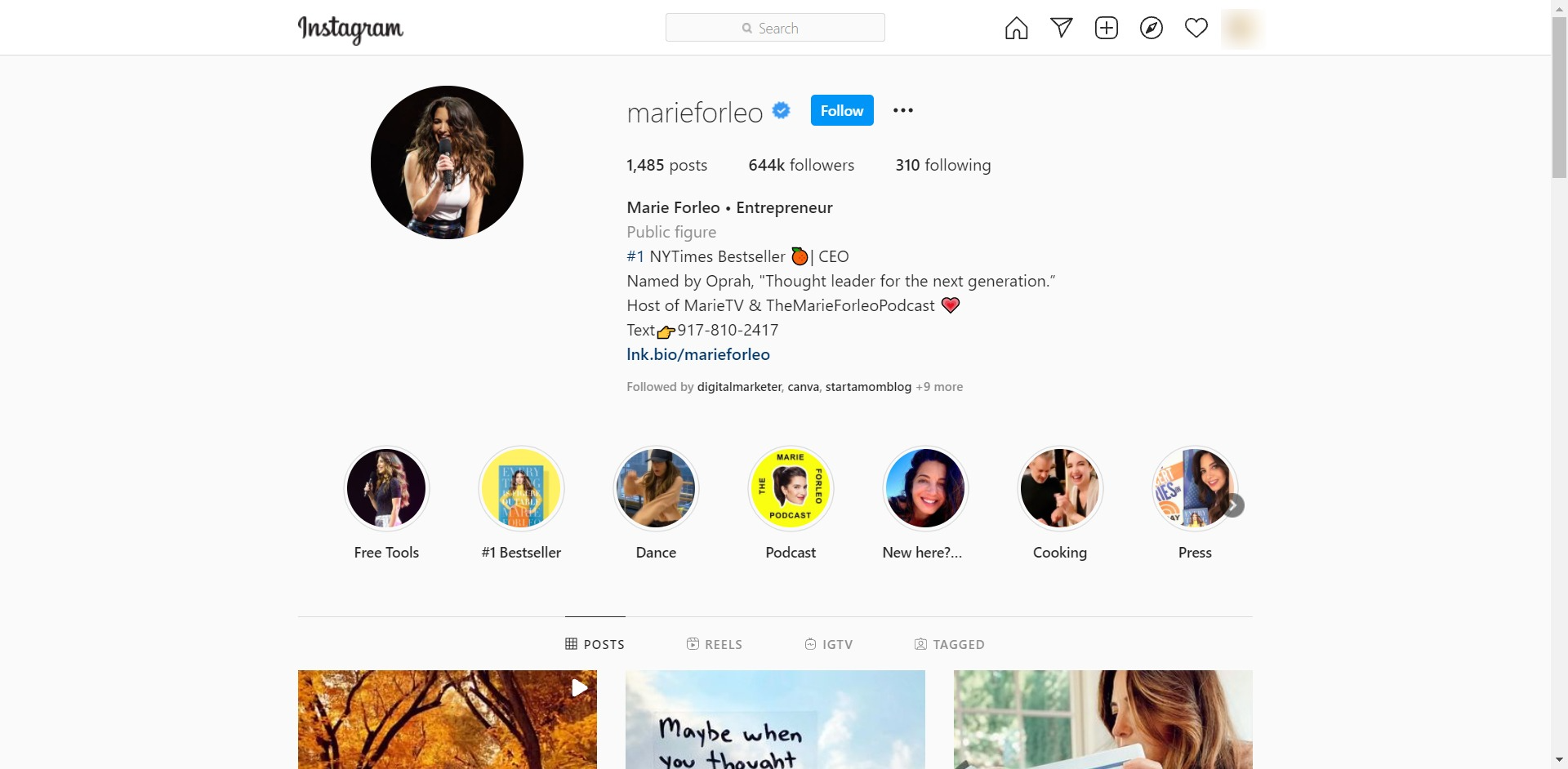 Add a profile picture and cover photo to your account. Remember to upload high-quality images, preferably taken by a professional.
4 Define your personal brand
It is essential to clearly define your brand and make it known to your audience. Followers look for a unique voice, so make your brand voice stand out among your competitors.
Be authentic and original in your content to build a loyal follower base.
Here is an example of Ahrefs' Instagram account: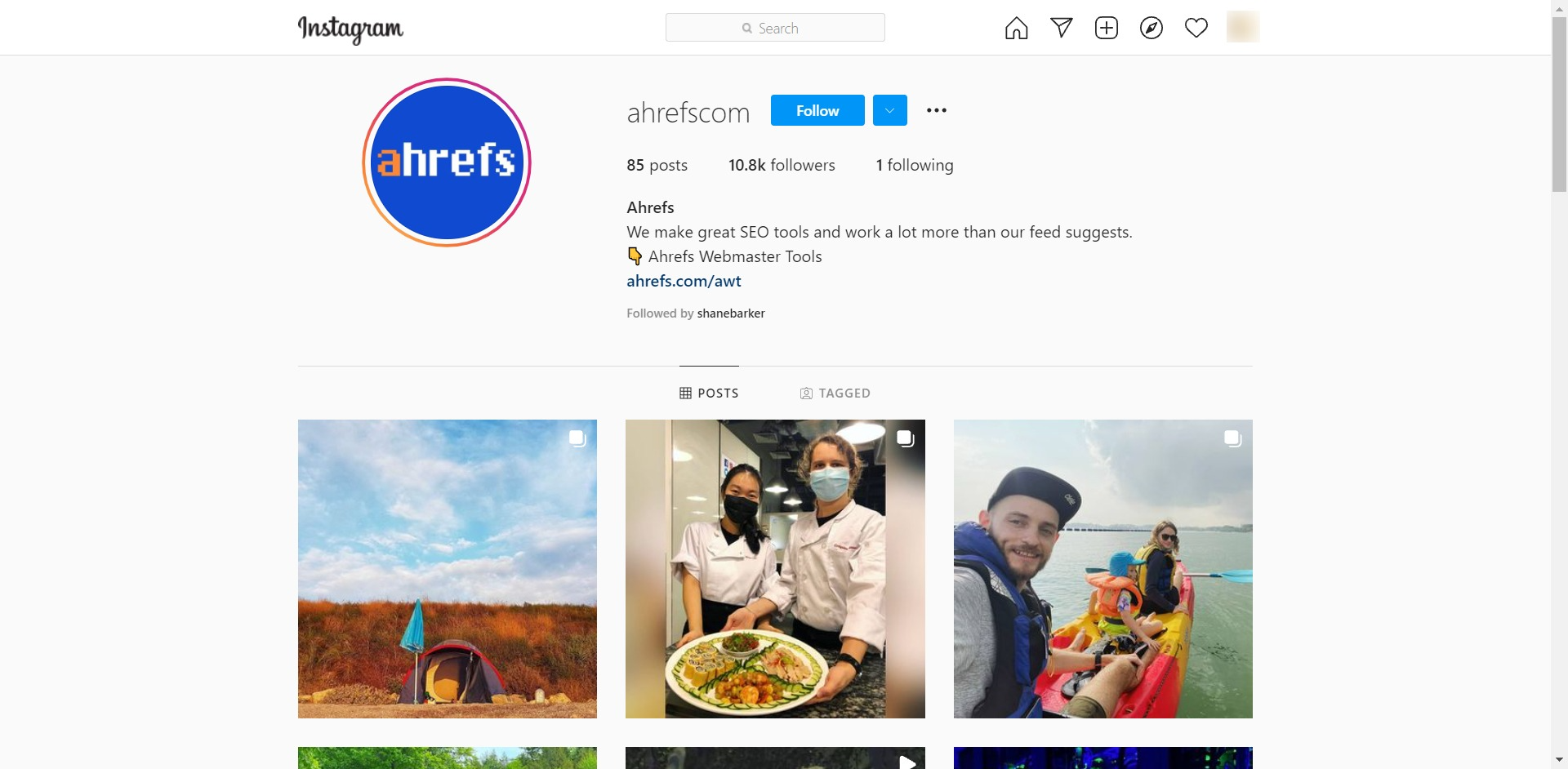 Although the company makes SEO tools, its Instagram feed showcases its employees – which I feel is a unique angle to showing what a great company they are to work with.
Recommended Reading:
HOW TO BECOME A PRODUCT REVIEW BLOGGER – 7 SIMPLE AND EFFECTIVE STEPS
HOW DOES YOUTUBE COUNT VIEWS? – A HELPFUL GUIDE TO MEASURING YOUTUBE VIEW COUNTS
HOW TO START A BLOG – 5 QUICK AND EASY STEPS TO START A SUCCESSFUL BLOG
5 Plan and create content for your social media channels
A major part of being an influencer is your social media posts!
Once you've determined who your target audience is and defined your unique voice, it's time to create high-quality content for your followers.
Now, before you jump right in and create content, you need to first have a solid content strategy in place. All successful influencer marketing campaigns start with a well-planned content strategy.
Determine how many posts you will post (will it be a weekly or monthly series of posts?). You can start with 2-3 posts per week and slowly increase the frequency of your posts as you build your audience.
Here is a social media content calendar template from Sprout Social:
Make sure you post valuable content. If you are on a platform that prefers more visual content (like Instagram), make sure that you post high-quality images and videos.
Stay consistent and ensure have relevant content that your target audience is interested in. Stay original and authentic in your content.
If your audience prefers a specific type of content, be sure to post related content that will boost their engagement.
Instagram uses hashtags to curate posts that fall under the same category. Seek out trending hashtags and use them in your posts so that more people can find you when they look for those hashtags.
6 Study your analytics
Another important thing to remember when you learn how to become an influencer is to keep an eye on your social media analytics.
There's no point in creating content that doesn't keep your audience engaged. Most platforms offer analytics to see how your audience interacts with your content. Study essential metrics such as the engagement rate of your posts and the average time your audience spends on your posts.
This will show you how engaging your content is and whether you need to tweak your content strategy to improve engagement.
Analytics also show you the demographics of your audience:
7 Collaborate with other social media influencers
To truly learn how to become an influencer, you need to make personal connections with other influencers in your niche.
Build a social network with other influencers to collaborate with them when you are ready. Most influencers are open to collaboration as it gives you a chance to gain exposure from each other's audiences.
If collaborating with a vast social media influencer seems impossible initially, you can still reach out to micro-influencers and partner with them.
Recommended Reading:
HOW TO PUBLISH A PODCAST – 5 SUPER SIMPLE STEPS TO A SUCCESSFUL PODCAST
HOW TO BECOME A DIGITAL NOMAD IN 2021 – A BEGINNER'S ULTIMATE GUIDE TO SUCCESS
HOW TO SELL ON FACEBOOK – THE ULTIMATE GUIDE TO SUCCESSFULLY SELLING ON FACEBOOK
HOW TO MAKE MONEY ON TIK TOK – 7 PROVEN WAYS TO BE SUCCESSFUL ON TIKTOK
8 Reach out to brands for collaborations
Once you've attracted a big enough following, it's time for brand collaborations. Brand collaborations are when either you reach out to a brand or a brand reaches out to you for sponsored content.
This 'How to become an influencer' guide would be incomplete if we didn't mention how most influencers make money. Sponsored posts are one of the most popular ways to attract brands and work with them.
But how do you let brands know that you're interested in working with them? You let them know in your bio. Most social media influencers mention in their bio that they are open to brand collaborations. They even say their contact details so that brands can directly get in touch with them if they're interested.
Here are some things most influencers look for in a potential brand collaboration:
9 Host contests and events
Are your social media posts the only way you can keep your community of followers engaged? The answer is no. There are many other ways to keep your followers interested in what you do.
Hosting contests and giveaways will help you gain more followers, increase overall engagement, and build relationships with your followers.
You can announce your contests or giveaways in your Instagram posts or on your Facebook page. Set the rules of the game, pick a deadline, and tell the winners on a specific day after the deadline.
You can ask your followers to like or share your post to increase their chances of winning the giveaway. Remember to make the prize exciting and relevant to your followers.
Here is an example of a contest on Instagram:
10 Do Lives on your social media profile
People love Lives because it gives them an unedited version of you that they don't get to see very often. People follow real people. They want to know that there is an actual human being behind those picture-perfect posts, and a Live helps them see you for who you are.
Most influencers go Live when they want to share a BTS (Behind The Scenes) video or if they're going to host an AMA (Ask Me Anything) session with their audience.
Facebook, YouTube, and Instagram all allow you to go live on your profile. Do this to connect closely with your followers and build a loyal fan base.
11 Build a website
What's the first thing people are likely to do if they find a brand or influencer they like? Look for a website to get more information about them!
A website is a powerful tool that will help you give your followers a ton of information about who you are and what you do.
As people become more interested in you, they may want to find out what else you have to offer them.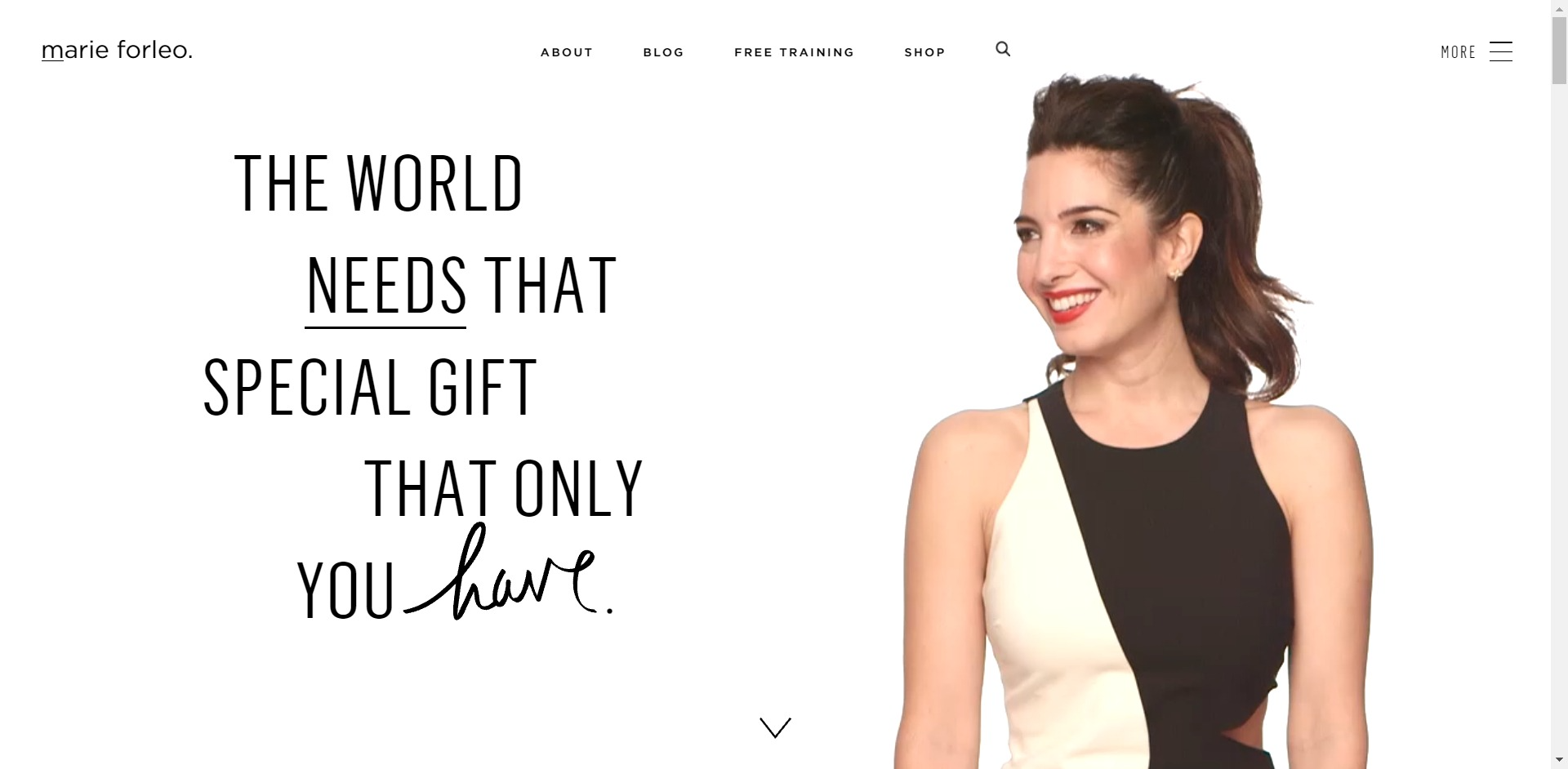 A website helps you in many ways. You can set up a blog to further establish your authority in your niche, you can create landing pages to sell your products or courses, and can give your followers all the information they need about where else they can find you.
Invest in a website, and you'll understand the benefits of having one for your business.
12 Connect with your followers
The last point I want to share with you in this 'How to become an influencer' guide is connecting with your audience personally.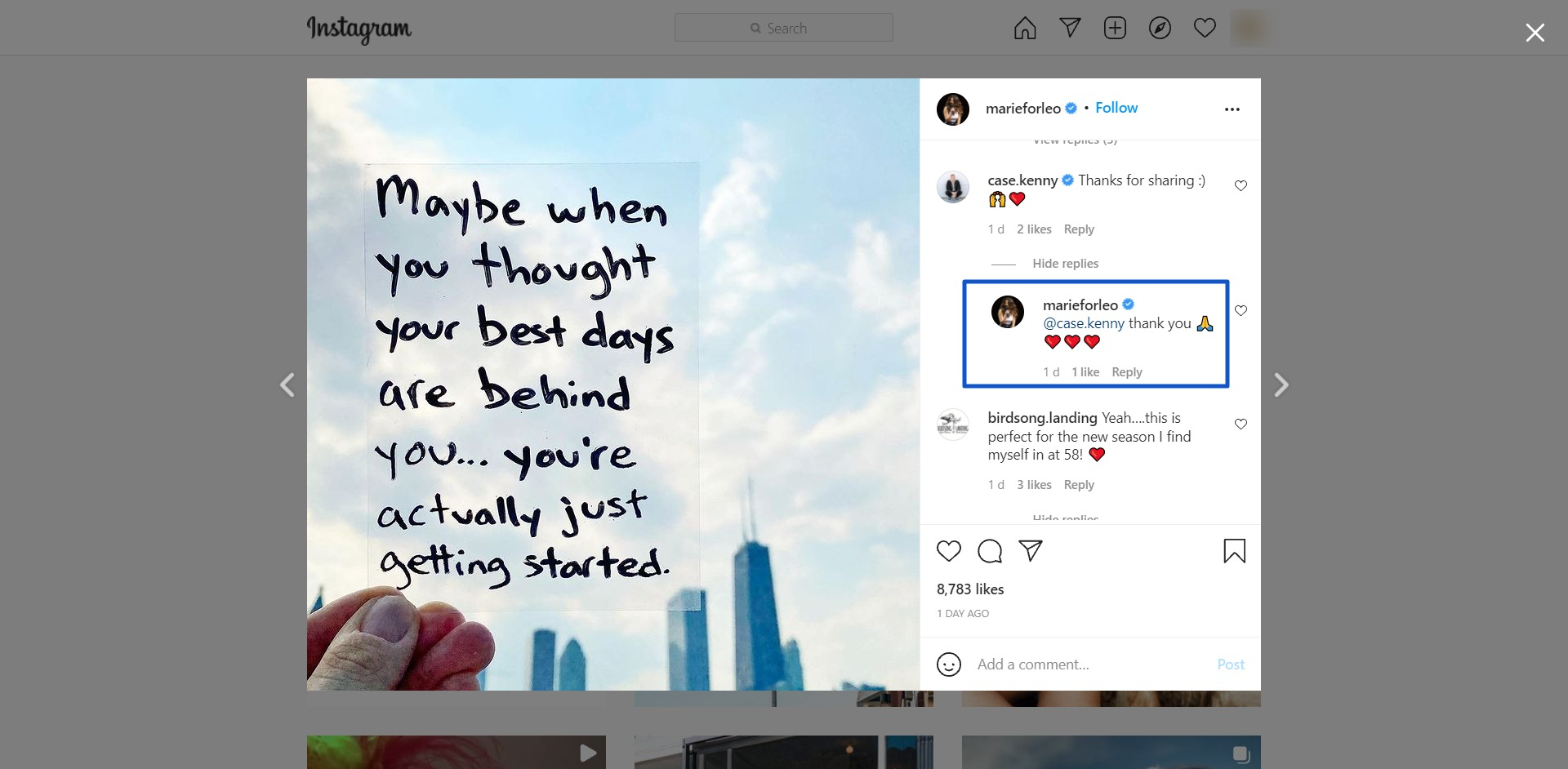 Once your audience engagement increases, it may be difficult to keep track of the comments section in each of your Facebook or Instagram posts. However, it pays to respond to all of your DMs or comments. It shows your followers that you genuinely care about them and want to connect with them.
FAQs
Q1. How can I become an influencer?
To reach influencer status, you need to do the following:
Choose a niche that you have knowledge or expertise in
Create relevant content consistently for your target audience
Engage with your followers regularly to grow a loyal follower base
Collaborate with brands in your niche to create sponsored content
Q2. How many followers do you need to become an influencer?
Contrary to what it may seem, you don't need a million followers to achieve influencer status. You can be an influencer with just over 1,000 followers as well.
Q3. How do I monetize my Instagram?
There are many ways in which you can monetize your Instagram account:
Offer free products and upsell your customers to buy some of your products.
Sell digital products like online courses and eBooks
Collaborate with brands to produce sponsored content for a fee
Collaborate with other influencers to give them shoutouts for a fee
Although you may not make big money right from the start, you can grow your Instagram income into a sizeable payment if you have a vast enough following.
Conclusion
I hope you enjoyed this guide on how to become an influencer. Although it may take you a lot of time and effort to get where you want to be in the influencer world, the rewards are worth it.
If you are passionate about a specific cause or if you want to be considered an expert in your niche, becoming an influencer can be one of the most fulfilling things to do.
Who is your favorite influencer? What makes them stand out among others in their niche?
Let us know in the comment section.
Oh, and if you liked this post, don't forget to share it! 🙂