Last Updated on November 5, 2021 by Tracy Jackson
YouTube is the second-largest search engine in the world, after Google. So it's no wonder every brand is scrambling to create a YouTube channel and increase their online video presence.
But what if you have a podcast. Can you leverage YouTube to grow your audience with your podcast? Is there any way you can optimize your podcasts for a video streaming platform like YouTube?
The answer is – yes! And it's quite simple once you learn how to start a podcast on YouTube.
As a marketer, I'm always looking for the best ways to market content online. It turns out, YouTube podcasts are a pretty neat way to increase awareness and drive more traffic to your podcast.
Here's how you can do it in a nutshell:
First, decide what video format you will use for your podcast on YouTube – is it going to be a static image, a screen capture of you and your guest, or a video recording of your podcast?
Next, choose your podcasting equipment and video recording equipment (if you are recording a video).
Record your podcast, edit it, publish it on a podcast hosting site, and set up your podcast feeds.
Convert your audio files into video files.
Create a YouTube Podcast channel and publish your YouTube Podcast episodes.
One thing you need to note here is that you can't call your YouTube channel a podcast. That's because a podcast needs to be hosted on a podcast hosting site and listed on major podcasting platforms such as Spotify and iTunes.
You can, however, publish your podcast the conventional way and then use YouTube to drive more traffic to your podcast and build your audience.
In today's post, we will talk about how you can convert a podcast episode into a video podcast. I will also show you how you can use video podcasts to build your brand and grow your audience on YouTube.
Let's begin.
Disclaimer: If you buy something using the links in this article, I may receive a commission at no extra cost to you. Know that I only promote stuff that I use and trust for the sake of my readers and the reputation of this site.
How To Start A Podcast On YouTube In 7 Simple Steps
If you've decided to start a podcast on YouTube, then here are the steps to do it. Feel free to save this post so that you can follow along when you are ready.
1. Decide on a Video Format for YouTube
The first thing you need to do before you start creating podcasts on YouTube is to decide what video element you would like to use.
Now, there are a few different options you can try out. Maybe you already have a podcast and are looking to convert your existing episodes to video podcasts that you can upload to YouTube.
Or maybe you already have a few podcast episodes up and want to use YouTube to grow your podcast audience. It helps to decide which video format you want to go with right at the start, so you can start creating content for it as you record your podcast.
There are five types of podcast content you can create for YouTube:
1) Upload your podcast audio file with a static image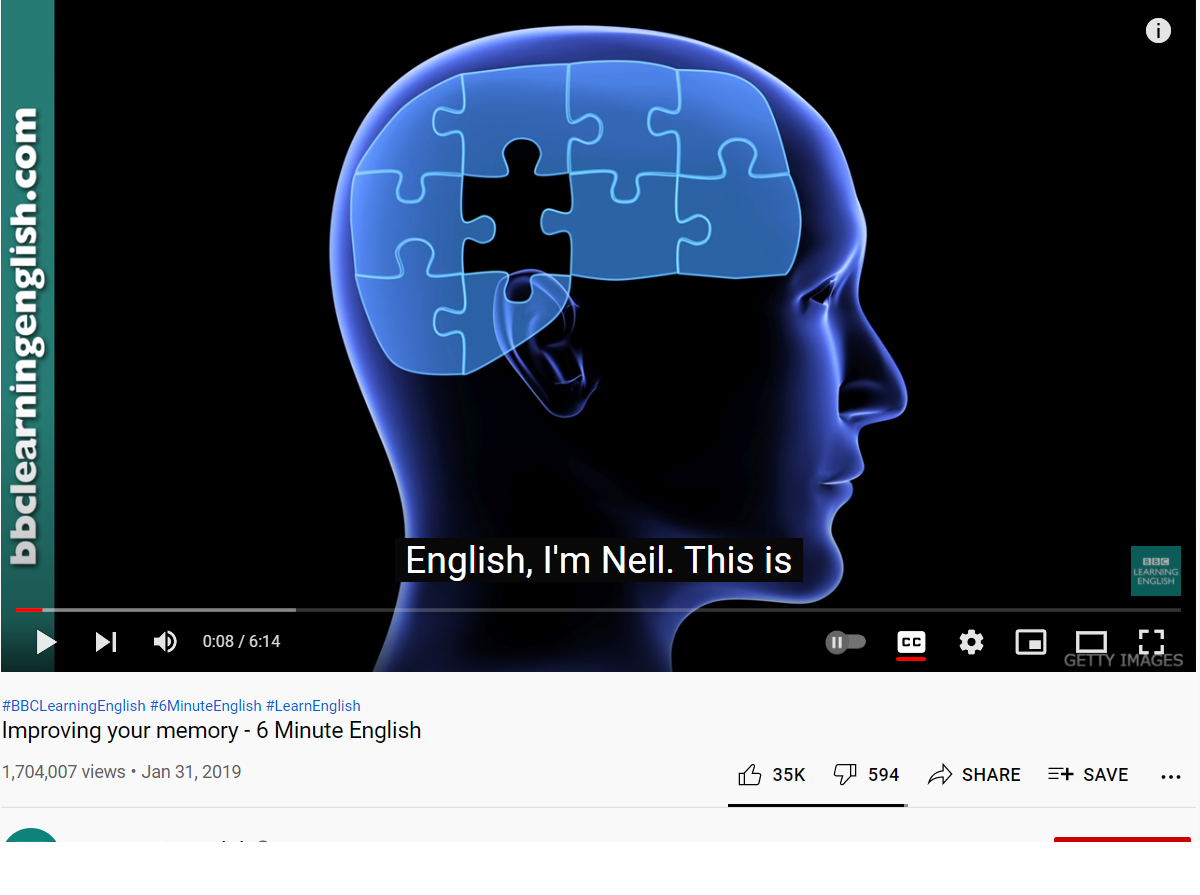 The first and simplest method of converting your podcast episodes into video podcasts is to convert your mp3 file (audio file) into an mp4 file (video file) and use a static image as the background. However, you may want to move from this format to the others mentioned in this post, because a simple graphic with audio laid over it is not generally considered a true video podcast, and does not get much success.
These days there are many sites like Canva that let you create beautiful graphics for YouTube with pre-made templates and thousands of free graphics, background images, and customization options. You can create a professional-looking static image and thumbnail for YouTube even if you're not a graphics designer!
Use your podcast name, URL, and logo on the graphic so that you can maintain your brand image and drive viewers to your podcast.
You could also use multiple images like a slide show while your podcast audio plays in the background.
2) Record your podcast using your webcam
Another easy way to get your podcast on YouTube is to connect your microphone to your computer and record your podcast episode using your webcam. Sure, the video may not be high-quality, but this is a great way to get started with podcasts on YouTube.
You can use a simple app like Zoom to record from your webcam. Make sure that your settings are adjusted so that the app picks up sound from your external microphone.
3) Record your screen if you have a remote guest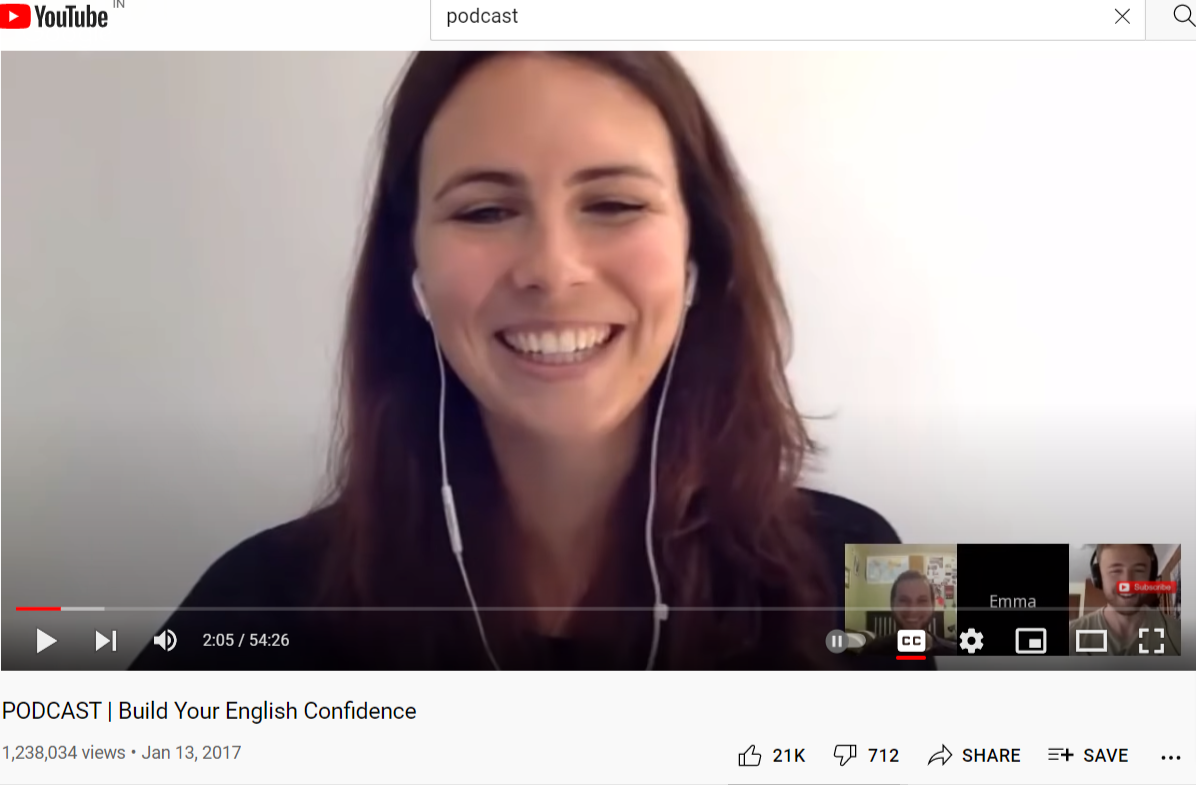 If you are recording remote interviews with a guest, you could record screen capture with Zoom (or whatever platform you are using for the remote meeting).
You will end up with a split-screen video of you and your guest, which you can upload on your YouTube channel. Remote interviews are fairly easy to produce, so you should consider doing this to increase the awareness and reach of your podcast.
4) In-studio recording of your podcast episode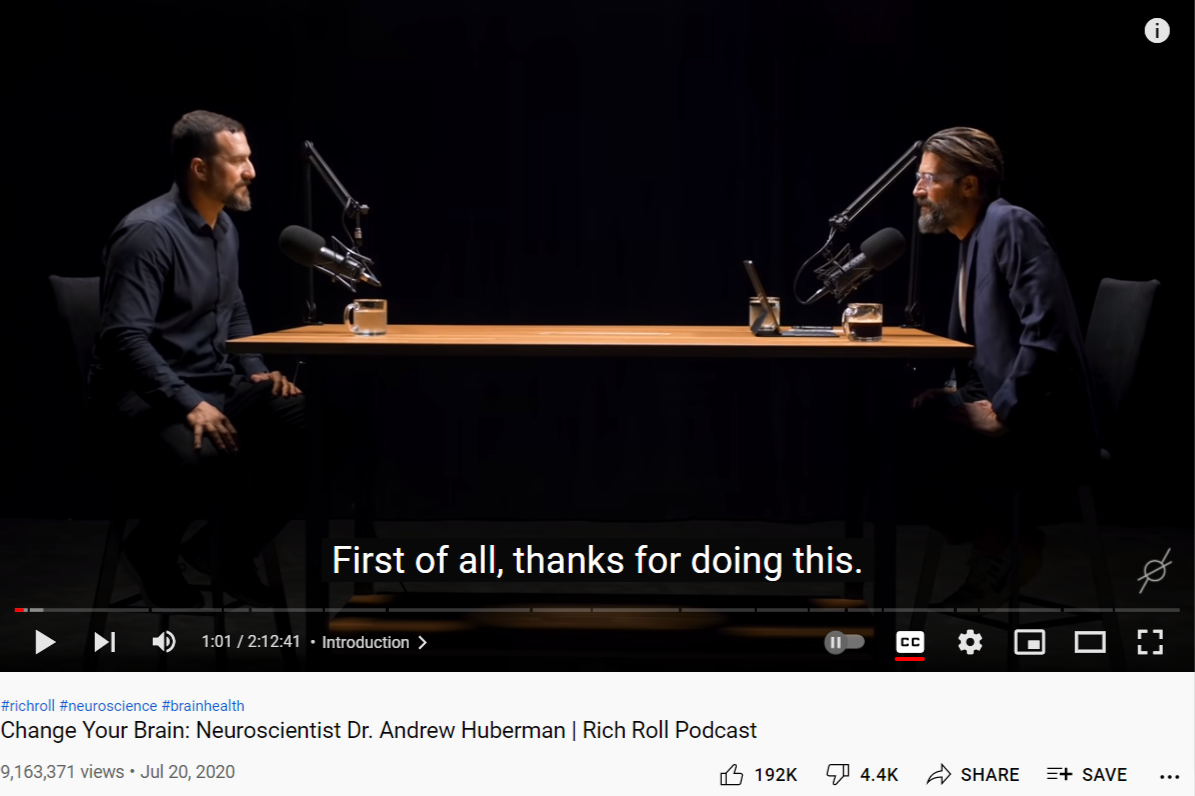 A studio recording of your podcast is not as intimidating as it sounds. All you need is a camera, a ring light, and a decent-looking setup to shoot your full video in. If you have the budget for a high-quality studio recording, you can invest in video equipment. Or you can just use your smartphone camera propped up on a tripod.
5) Stream your podcast episode live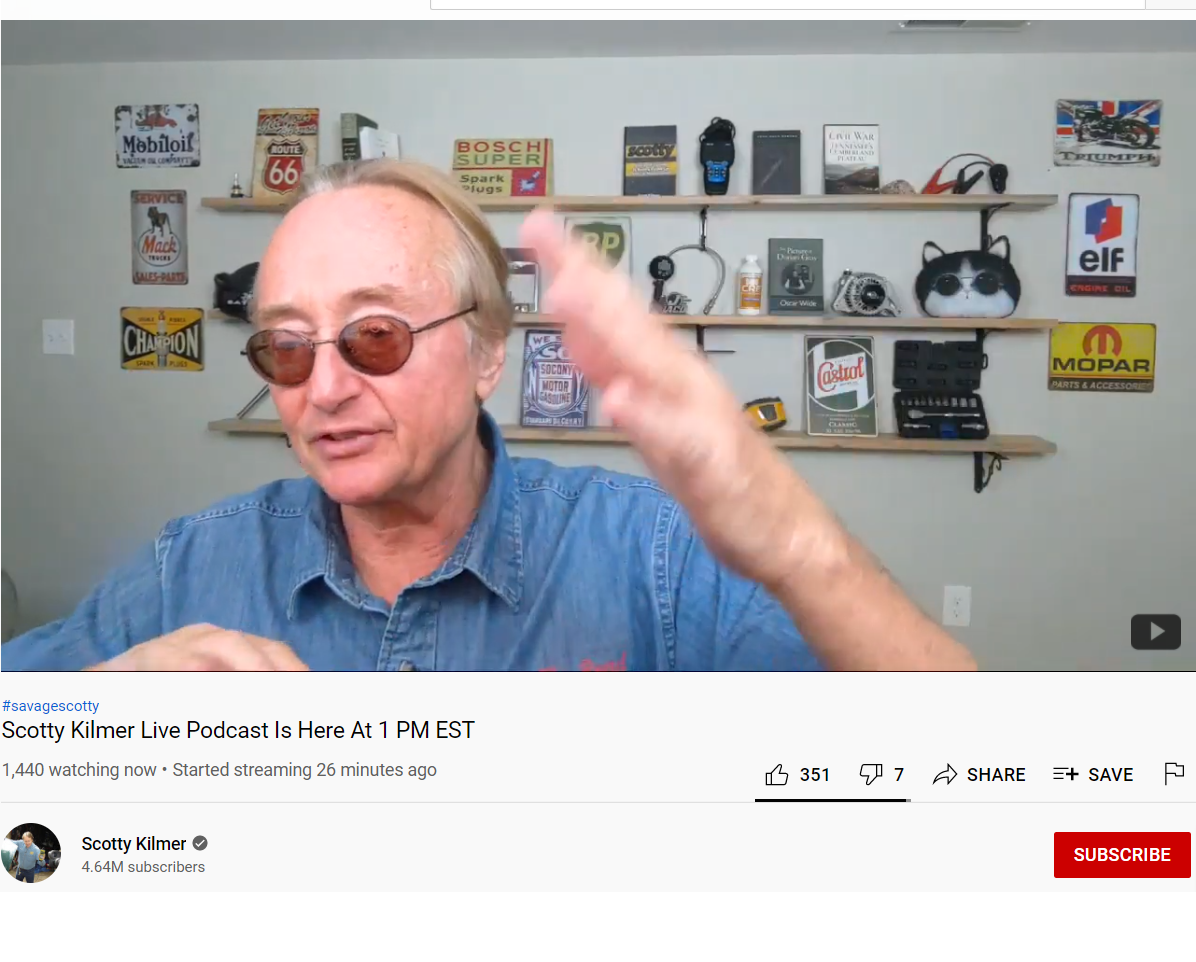 Another way you can upload your YouTube podcasts is by doing a live stream of your podcast directly on YouTube. You can try this method out once you have uploaded a few podcast episodes on YouTube and are confident in going live.
YouTube Live helps video podcasters interact more with your audience, and increases engagement.
2. Choose The Right Podcasting Equipment
Once you've finished planning the type of podcast you are going to produce, it's time to choose the best podcasting equipment.
Podcasting Microphones
Podcasts need to have the highest quality audio, so it's a wise idea to invest in a good podcasting microphone for your YouTube podcasts.
Here are some of my top picks:
1. Rode Podmic
2. Blue Microphones Yeti USB
3. Rode Procaster
4. Heil PR-40
5. Audio-Technica AT2020
Click here to see all our podcasting microphone recommendations.
Audio Interfaces for Video Podcasts
A good audio interface helps you produce podcasts with excellent audio quality. Here are my top five recommendations:
1. Focusrite Scarlett Solo (3rd Gen)
2. Focusrite Scarlett 2i2 (3rd Gen)
3. Behringer U-Phoria UMC202HD
4. Universal Audio Apollo Twin X DUO Heritage Edition
5. PreSonus AudioBox USB 96
Click here to see all of our audio interface recommendations.
Podcasting Headphones
Podcasting headphones help you perfect your mic technique, minimize background noise, and reduce editing time. Here are my top recommendations for podcasting headphones:
1. Audio Technica M20X
2. Sennheiser HD 280 Pro
3. Audio Technica ATH – M50X
4. Beyerdynamic DT 770 Pro
5. Shure SRH 1540
Click here to see all my podcasting headphones recommendations.
You can also check out my blog post on how to set up a professional podcasting studio by clicking here.
3. Record Your Podcast
Once you've set up your podcasting equipment, it's time to start recording your own podcast!
Now the method you choose for recording your podcast entirely depends on the type of format you want to create for your YouTube podcasts.
You could also choose to upload full episodes of your podcast on YouTube, or you could create more videos by uploading highlights or snippets of a new podcast episode. You can create separate YouTube channels for this purpose.
To recap what we already spoke about earlier in this post, you could choose to record:
Audio content with a static image
Using your webcam
Using screen capture for remote interviews
Using a studio setup
After you've recorded your podcast, it's ready for post-production.
4. Edit Your Podcast
There are many things you need to do before you publish your video podcasts on your YouTube channel.
You may want to:
Edit and fine-tune your podcast audio
Transcribe your podcast and create subtitles
Create eye-catching graphics and visuals for your podcast
Edit your video
5. Choose A Podcast Host And Publish Your Podcast
Since we are talking about video podcasting and not just starting a YouTube channel, it makes sense to get your podcast started before you can move on to YouTube to market it.
You will need to choose a podcast host (if you don't already have an up-and-running podcast) so that you can publish your podcast episodes online.
If you are a beginner, here are some of the best free podcast hosting sites you can use to host your podcast episodes:
1. Buzzsprout
2. Podbean
3. Spreaker
4. Blubrry
5. Vurbl
To read more about podcast hosting sites and check out my favorite platforms, you can read my blog post:
11+ BEST PODCAST HOSTING SITES FOR 2021 – 5 OF THEM ARE COMPLETELY FREE!
Podcast hosting sites are sites that house your podcast episodes for podcast consumption by your audience.
6. Set Up Your Podcast Feed
Once you've entered your podcast name, details, and cover art, and you've uploaded a few podcast episodes, it's time to submit your podcast to podcast directories like Apple Podcasts, Google Podcasts, and others.
Your podcast's RSS feed will help you reach your target listeners online.
You can learn more about publishing your podcast in this blog post:
HOW TO PUBLISH A PODCAST – 5 SUPER SIMPLE STEPS TO A SUCCESSFUL PODCAST
7. Create a YouTube Podcast Channel And Publish Your Podcast
Now that your podcast is online, you need to create a YouTube channel to publish your video podcasts.
You could choose to publish whole episodes of your podcast video on your YouTube channel or publish snippets of it as different videos. Whatever you choose, make sure that your channel is organized into playlists.
That way, when someone lands on your channel's homepage, they can easily find the topics they want to listen to.
Here's how you can create your YouTube podcast channel:
Create a YouTube account. You can use your existing Google account to do this.
Click on 'Create a Channel' and enter all the information about your YouTube channel.
Start uploading videos on your YouTube channel by clicking on the Upload button.
The Pros And Cons of YouTube Podcasts
Now that you have learned how to start a podcast on YouTube, it is important to know the pros and cons of a YouTube video podcast.
Pros
You can increase your reach podcast's reach by reaching a new audience who may not have otherwise known about your podcast.
You can interact with your viewers in the comments section and increase audience engagement, unlike on podcasting platforms.
You can gain audience insights from YouTube Analytics.
You can promote your podcast episodes on YouTube with shorter clips.
You can earn ad revenue from YouTube.
Cons
YouTube subscribers may not subscribe to your podcast.
You may need to invest in video equipment to make high-quality video podcasts for YouTube.
How to Start a Podcast on YouTube – FAQs
1. What is a video podcast?
A podcast with a video element is a video podcast. The video element could be a static image or a video recording of the podcast host and guests.
2. Do podcasts make money on YouTube?
Yes. You could monetize your YouTube podcast by displaying ads on your videos or by creating sponsored videos.
3. Is it better to start a podcast or YouTube channel?
The answer entirely depends on your business and your target audience. Although podcasts and YouTube videos have their own pros and cons, you need to create content depending on the preferences of your audience.
Podcasts are versatile forms of content that people can consume anywhere and while doing anything (think gymming, cooking, cleaning, etc.). This makes podcasts a very popular form of content.
However, YouTube channels offer better organic traffic and easier monetization methods for your business.
Conclusion
I hope you found this 'how to start a podcast on YouTube' post useful.
It is pretty simple to start a podcast on YouTube, especially if you already have a podcast. YouTube is a free platform that you can use to upload either full episodes of your podcast or clips of it to promote your podcast.
Once you have chosen your video element (static image with audio laid over or a video recording of you and your podcast guests), you can record your podcast episodes and prepare them for publishing.
Select a good podcast hosting site and submit your podcast to RSS feeds so that people can find your podcast.
I recommend BuzzSprout if you're just starting. Click here to get started with BuzzSprout!
After that, you can create a YouTube channel and upload your video podcast episodes to it. It's that simple.
Happy video podcasting! 🙂
We are sorry that this post was not useful for you!
Let us improve this post!
Tell us how we can improve this post?