How To Stream On Discord Server – 5 Simple Steps To Stream Right Now!
Discord is a popular group-chatting app that allows users to join communities and chat with members. A Discord server contains voice channels based on different topics. This will enable you to collaborate and chat with your friends.
When you join a particular voice channel, your friends can see that and join you. You can even stream games and share your entire screen with the screen sharing and live stream options.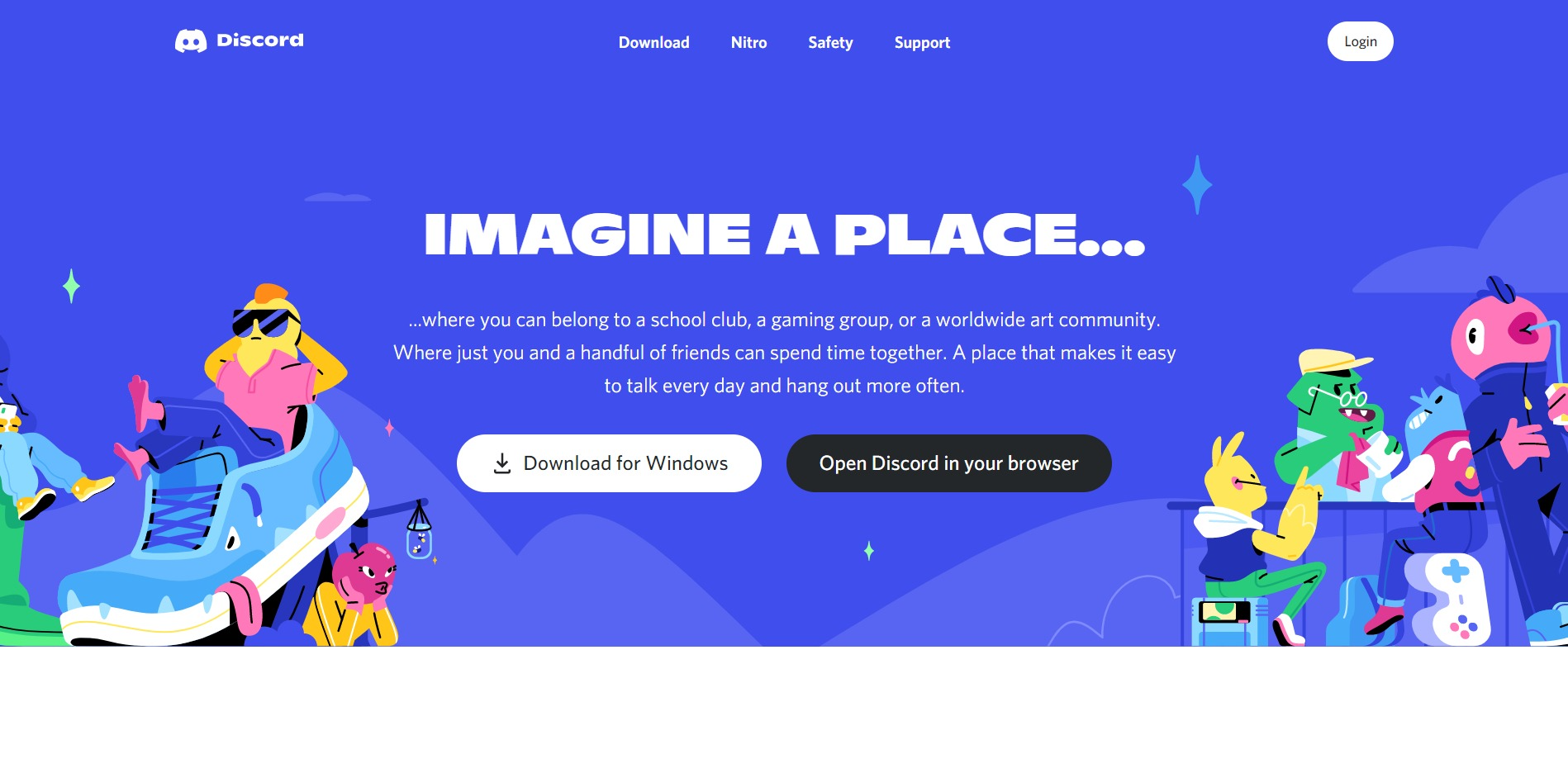 Discord streaming may seem similar to Twitch, but it is simpler and more convenient to use. It's as simple as hitting the "Go Live" button when you're ready to stream. That's it.
People will be able to see that you are live streaming and click to watch. Unlike a podcast, you can interact with your listeners. You can pick a cool server name using these server name generators.
In today's post, I'll share with you the easiest way to get started streaming with Discord.
Let's get right into it!
Disclaimer: If you buy something using the links in this article, I may receive a commission at no extra cost to you. Know that I only promote stuff that I use and trust for the sake of my readers and the reputation of this site.
Step 1: Set Up Your Discord Server
To set up your Discord server, you will first need to download the Discord app for your desktop or mobile.
Go to Discord, and you will see this homepage: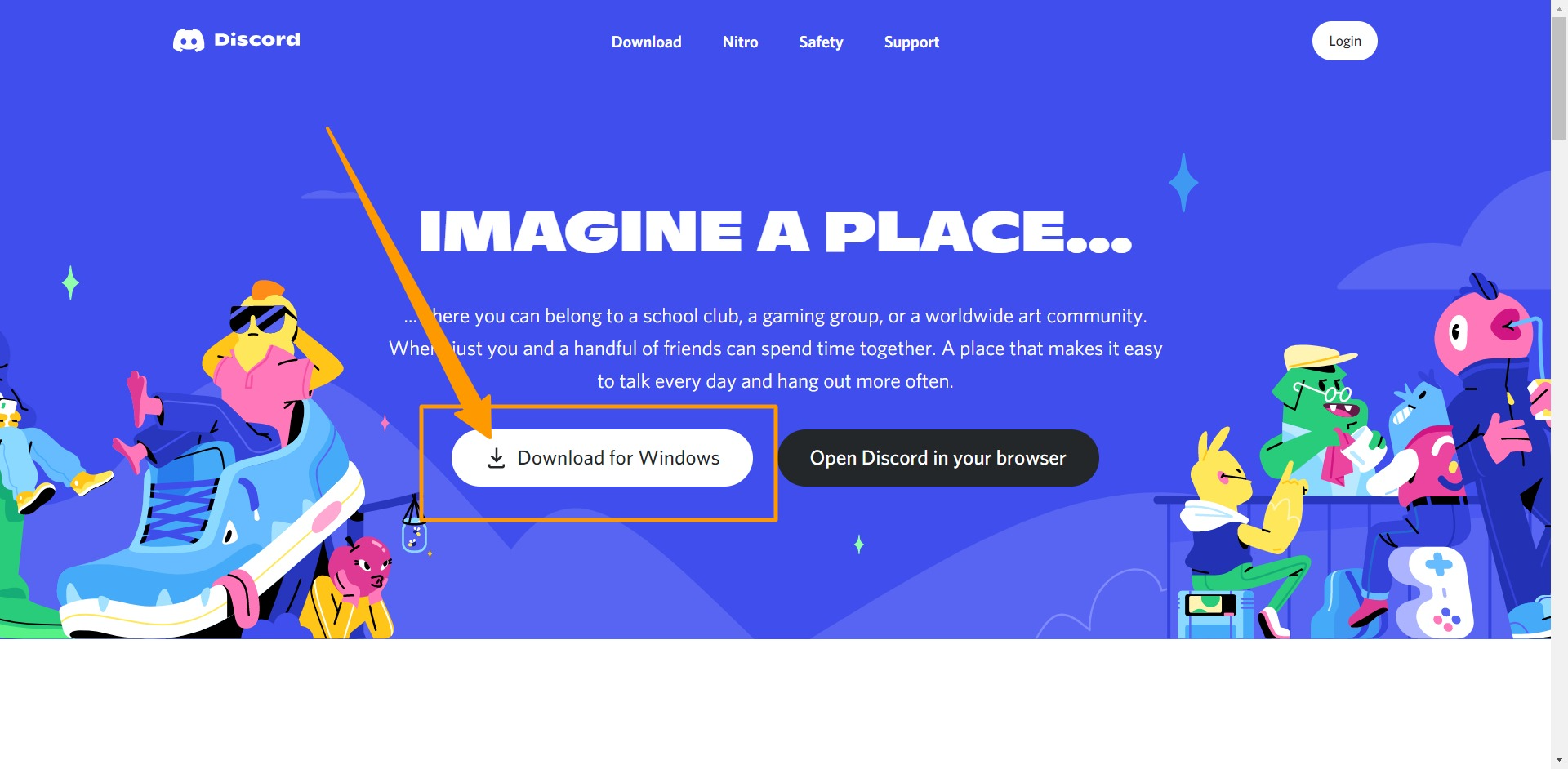 Click on download, and the Discord app should automatically start downloading on your device.
Once this is done, you will see the log in/ sign up screen:
You can log in if you already have a Discord account. If you don't you can choose to register. Once you click "Register", you will be shown this screen: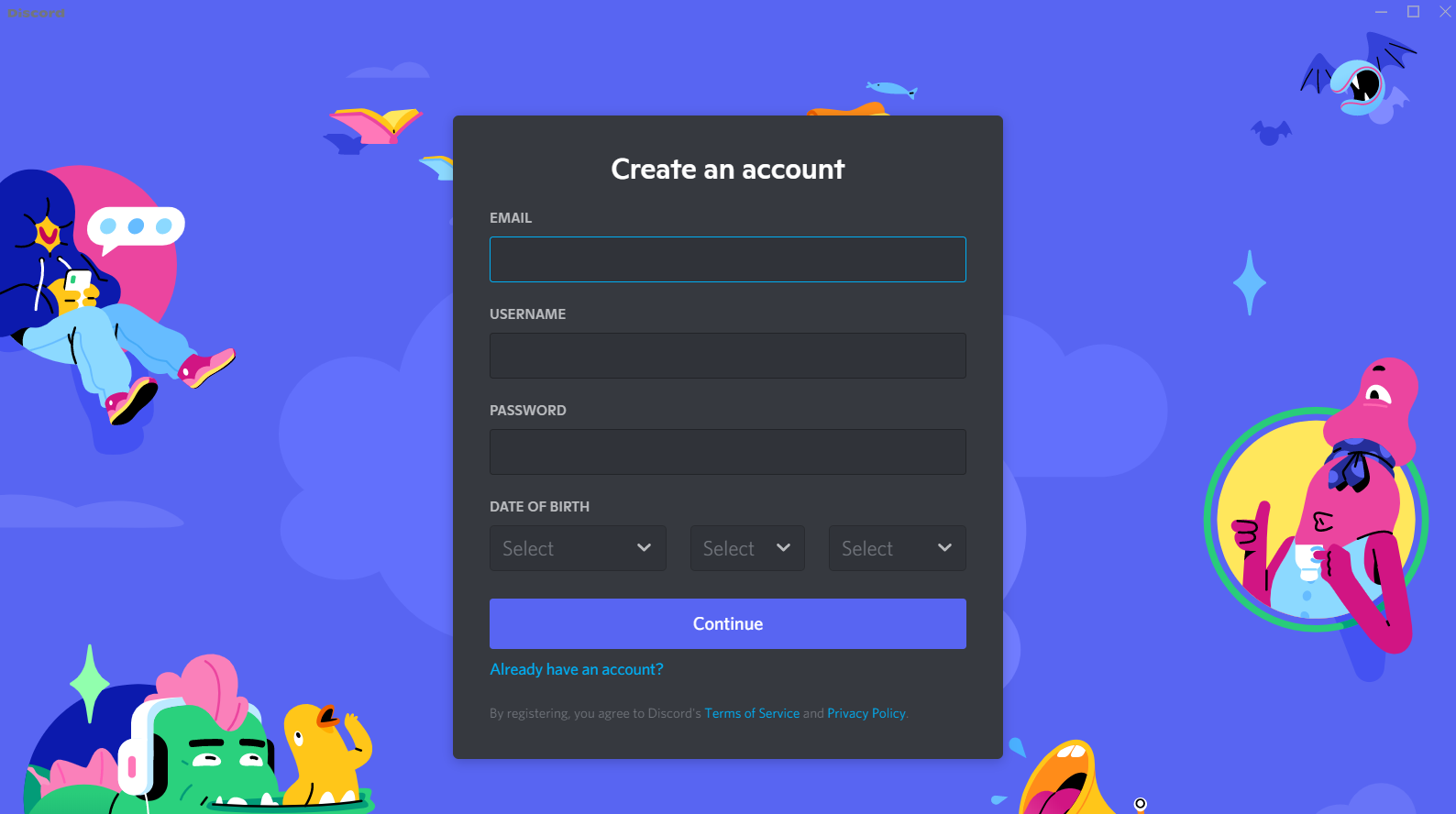 Enter your details and hit "Continue". Once you have successfully logged in, you will see the main screen: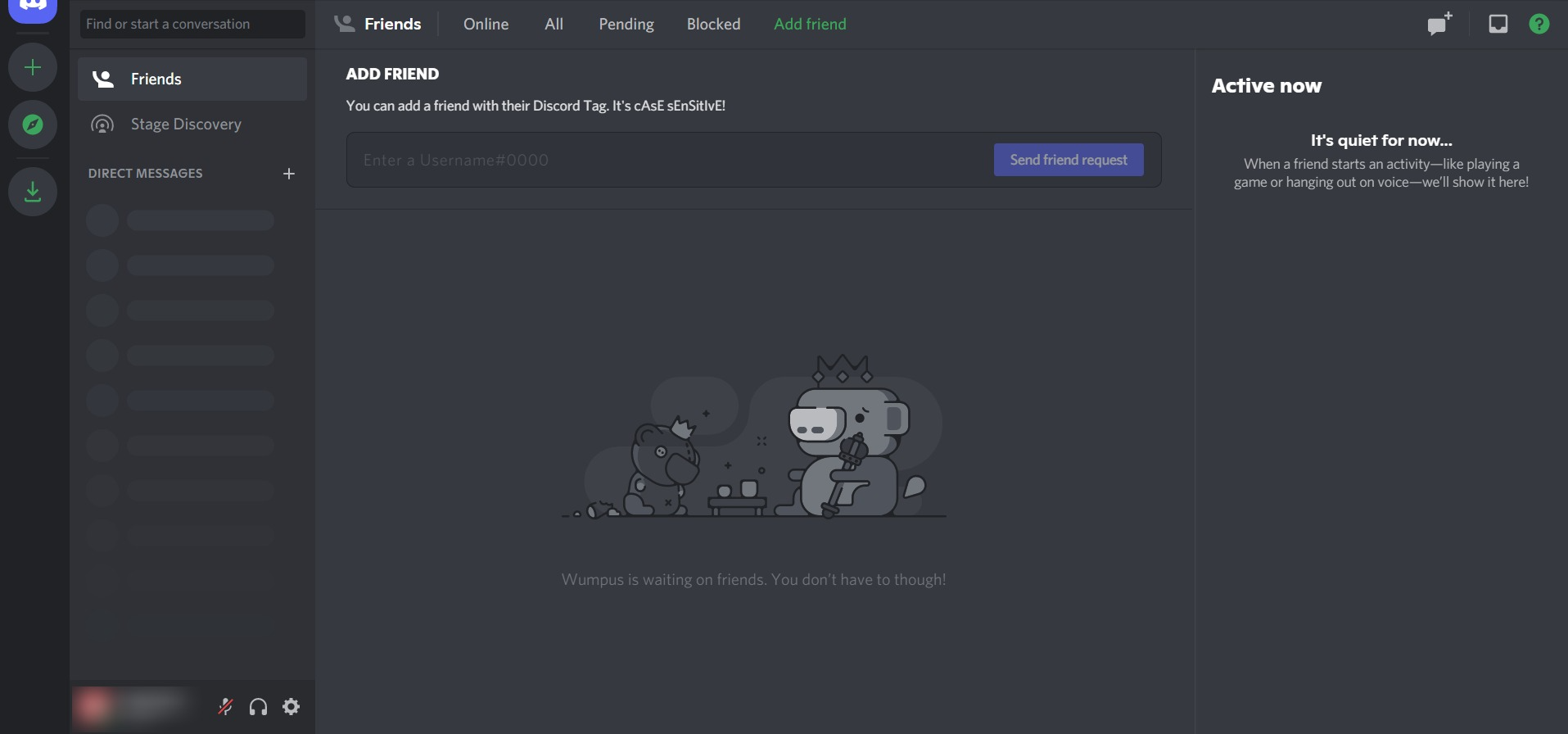 To add a new Discord server, click on "Add a Server" (the green plus button on the left sidebar). You will have three options:
Create a new Discord server
Choose from one of the existing templates
Join an existing server if you have an invite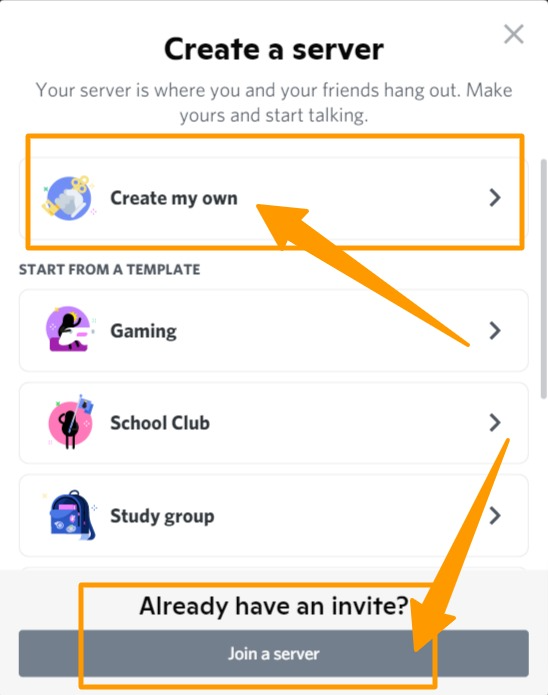 Create a server name and click on "Create":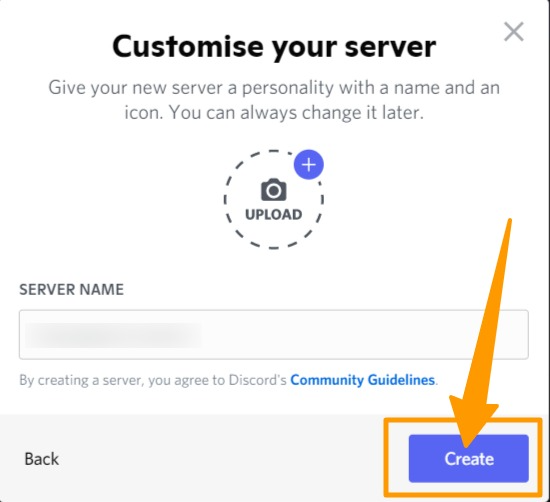 To create separate text channels and voice channels on the Discord mobile app or desktop app, click on the plus icon next to "Text Channels" or "Voice Channels":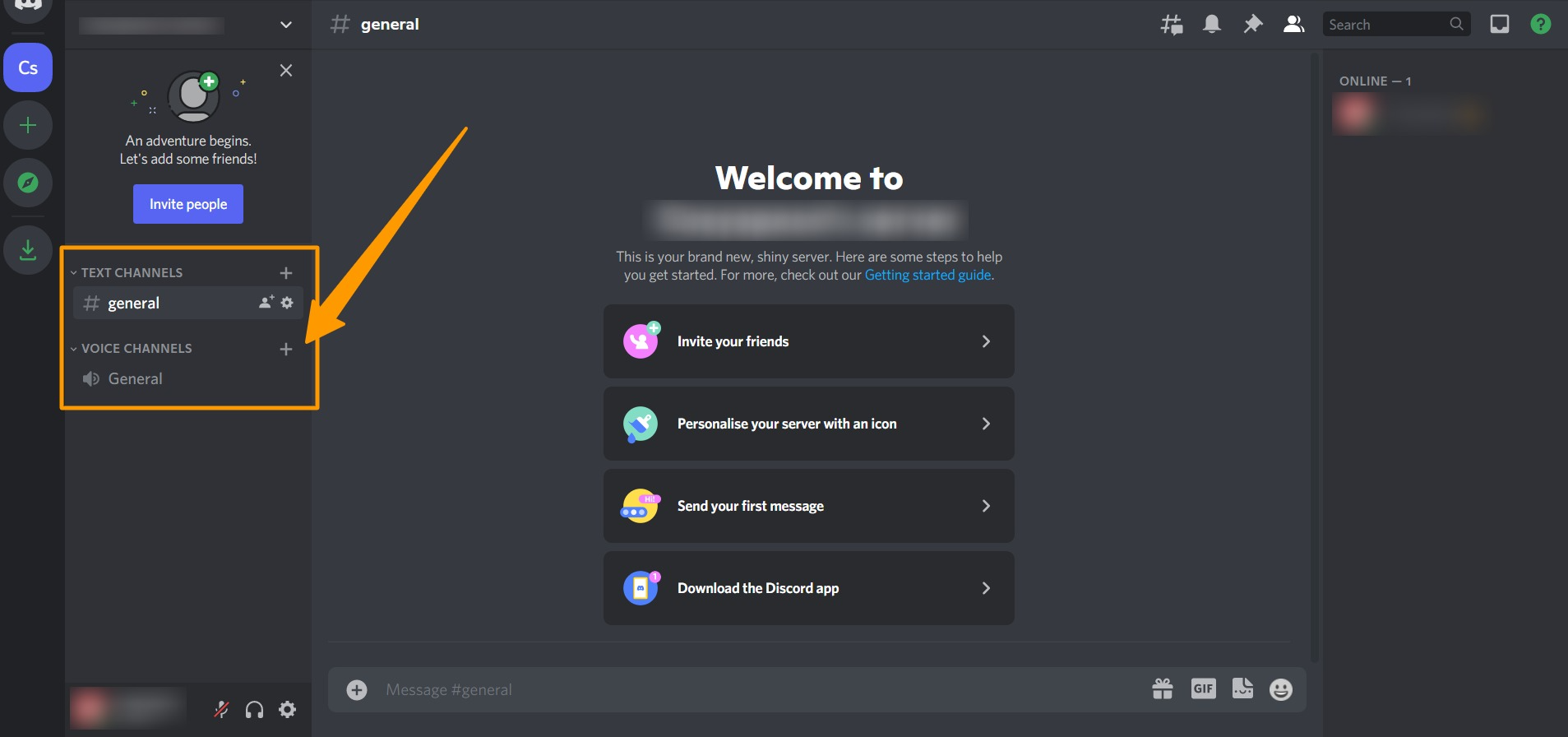 Select the channel type, enter the channel name, and click on "Create Channel":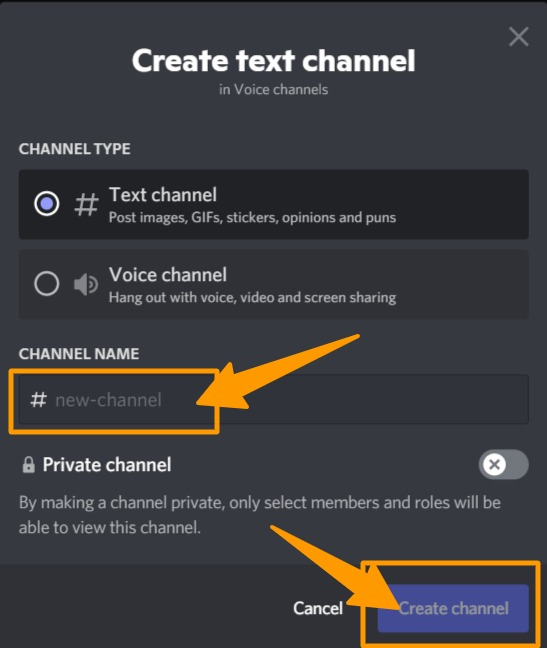 You can also make a channel private so that only select members and roles can view it.
Congratulations! You have successfully set up your first Discord server and channels!
Now all you need to do is send an invite to your friends and you are ready to stream on Discord!
Recommended Reading:
9 BEST TWITCH STREAMING SOFTWARE FOR PROFESSIONAL LIVE STREAMS!
Step 2: Stream on Discord
You can stream on Discord through the app available for Mac and Windows. However, Discord streaming is currently not possible from your mobile device or internet browser.
Since Discord Stream was primarily created for game streaming, Discord detects any game you play and pops it into your Discord streams.
Apart from streaming games, you can also choose to stream videos or your favorite shows in a Discord server voice channel using the screen sharing option.
Here are the simple steps you need to follow to start streaming on the Discord app:
1. Open the Discord app and turn on your camera
First of all, you will need to open Discord using the Discord app on your device and sign in. Click on the voice channel in the server you want to stream in to join stream. You can choose any of the voice channels you want to stream in.
You can also use green screen software while recording your streaming videos.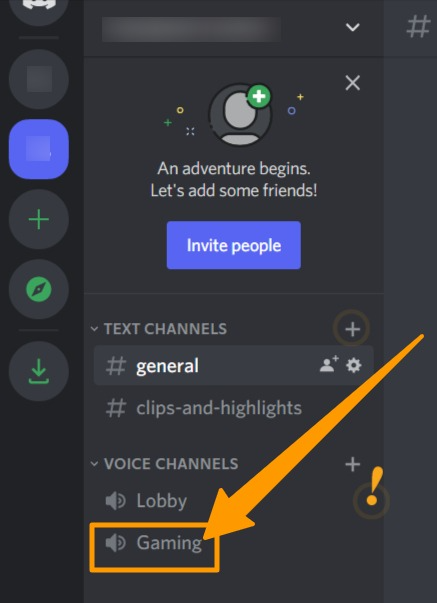 2. Share your screen with viewers
Turn on the video from the drop-down menu or choose to share your screen: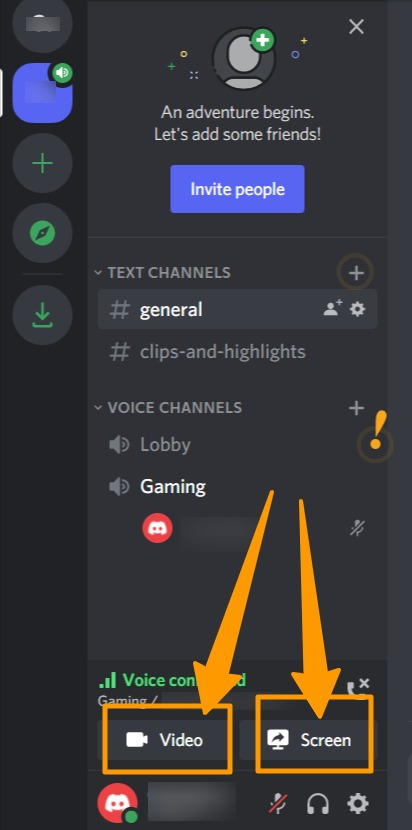 Once your video is turned on, you will appear in the voice channel along with the screen you choose to share. When you select screen sharing, you will be prompted to choose which screen you want to share. You can choose to share only an application or your entire screen.
3. Choose the Discord stream quality
Once you select the screen you want to share, you will be shown a menu to adjust stream quality with the stream settings.
The basic Discord plan has a limit of 720p and 30fps screen quality. If you want to increase your stream's frame rate, you will have to upgrade to Discord Nitro.
Discord Nitro subscribers have HD streaming at 60 fps along with additional chat features. Discord Nitro costs $9.99 per month or $99.99 per year.
When you're ready, click "Go Live" to share your screen with your viewers.
Once you start streaming, you can switch between screens or applications you want to share by clicking Screen > Change Windows in the user settings.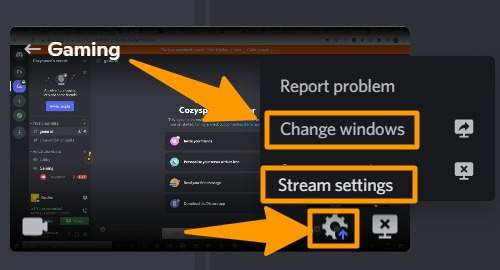 4. Add viewers by sending a link
If no one is viewing your stream yet, you can invite them by sending them a link. Just hit "Invite" next to your friends' names on your friends list or send them an invite link.
To get the invite link, you will need to click on "Invite People":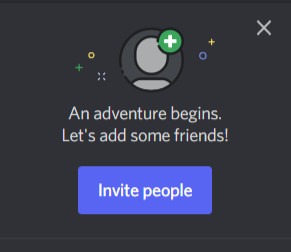 Copy the link and send it to your friends: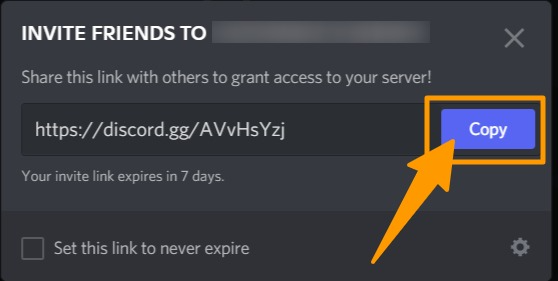 You can also choose to edit the invite link, the expiration date, the maximum number of users, and the type of access.
5. Stop streaming
Once you are done with your Discord stream, you can stop streaming by clicking on the "Stop Streaming" button: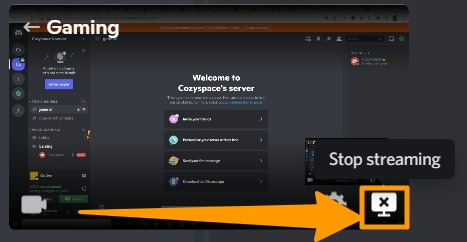 You could also choose to click the "Stop Streaming" button on the bottom left corner of your Discord screen: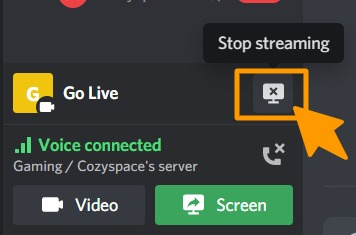 6. Stream live games and videos
The best part about Discord is that you can stream games automatically without having to add them manually. Discord Servers can detect game activity and share it with your viewers.
To stream videos, you will need to share your screen manually.
Step 4: Increase your Discord viewership
No matter what you plan to use Discord for, it pays to know how you can increase your viewership on the platform.
Discord allows you to grow your audience, build your brand name, increase your customers, and share your content.
There are quite a few ways you can increase the number of your viewers on Discord. Let's take a look at some of them:
1. Increasing viewership by hosting events on Discord.
Host events such as giveaways and contests on your Discord channel and encourage viewers to invite their friends to join. Once you have attracted enough attention, you can capture those audiences by giving them content they are interested in and want to see more of.
This is, of course, different from finding channels to host on Twitch.
2. Spread awareness of your channel through social media.
Social media platforms are a powerful way of spreading the word about your new Discord server and getting people to join.
If you already have a strong social media presence, it only makes sense to send your social media traffic to your Discord channel as they most likely will be interested in the content you are creating there.
Create shareable posts and refer to your Discord channel so that people know it exists and can join.
3. Build trust and credibility by engaging with your viewers.
You can keep your viewers engaged by sending messages and replying to their comments in real-time. This ensures that your Discord live stream is two-way communication between you and your viewers.
Since the goal of your Discord live streams is to build a gaming community and invite friends to view your game activity, it is important that you keep the conversation going.
When you reply o them, you show that you care about what they have to say and are listening to them. It is this personal connection with your viewers that will help you build credibility for yourself. Your viewers may enjoy being in your community so much that they may invite their friends to join, thus increasing your viewership.
Step 5: Monetize Your Discord
There are many ways by which you can monetize your Discord. In this section, let's look at the two most common ways:
1. Choose To Accept Donations
You can set up Discord's DonateBot to accept donations from your viewers via PayPal.
Go to DonateBot.io and click on "Get Started Now":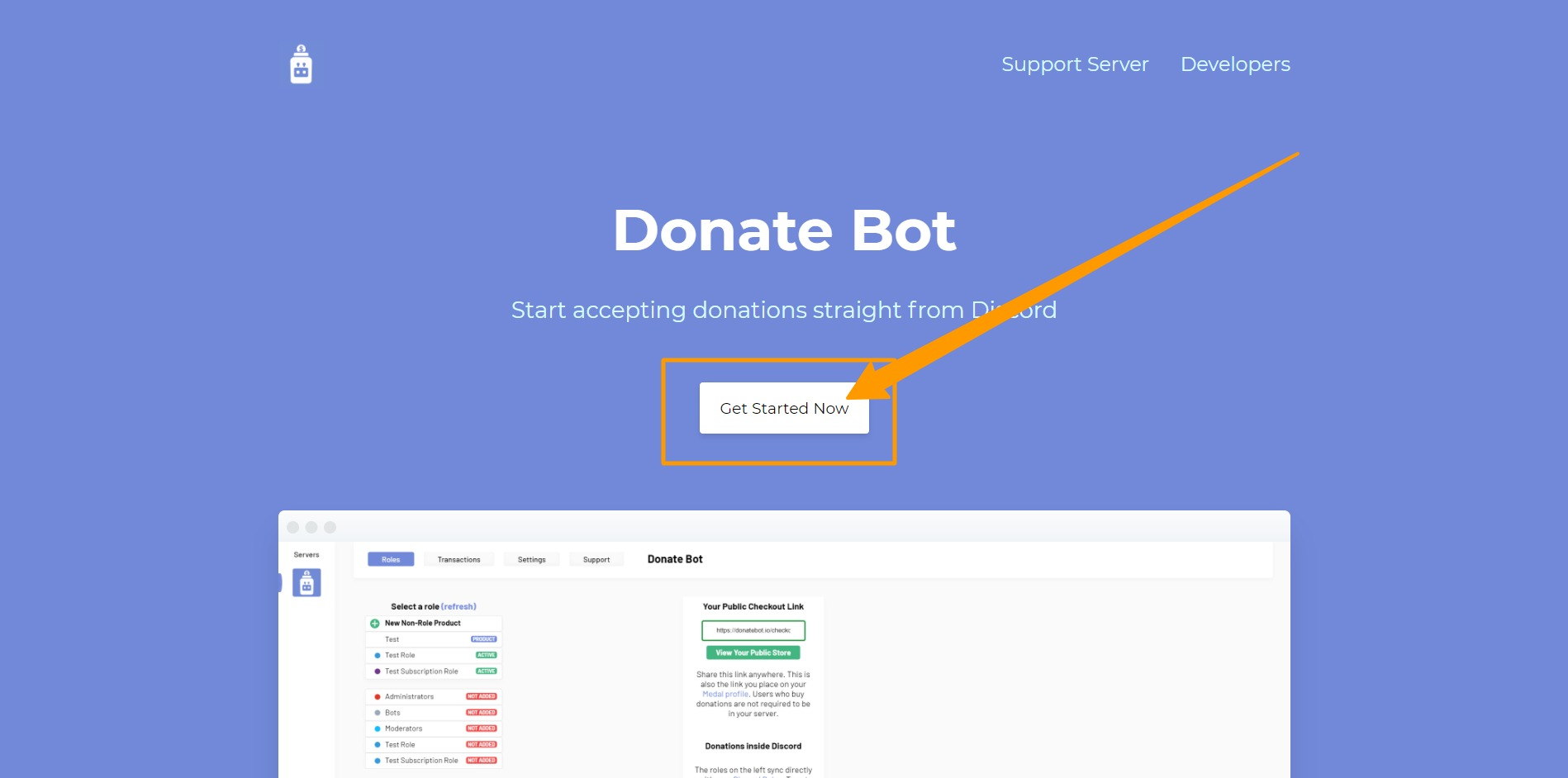 Sign in and click on "Authorise":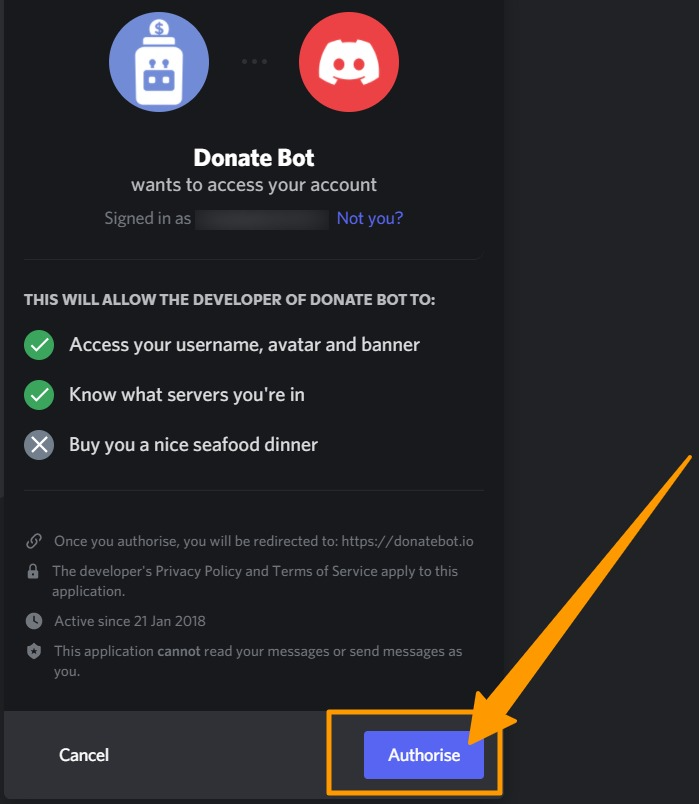 Then click on "Add Donate Bot to "your server":

Select the server you want to connect the Donate Bot to and click on "Continue" on the lower left-hand corner: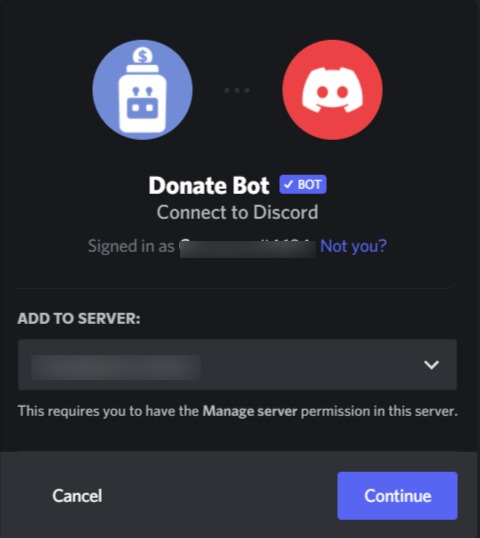 Then click on "Authorise":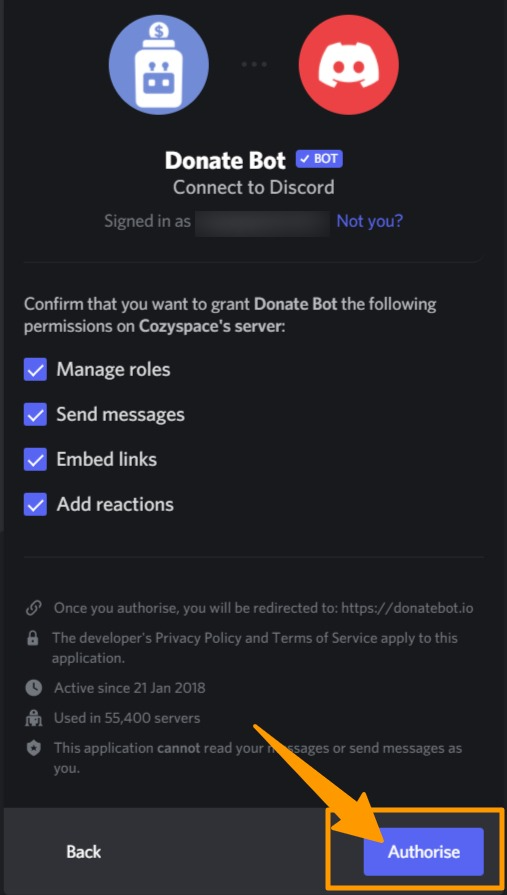 You will now be able to receive donations and sell products from your Discord server.
2. Sell Your Affiliate Products
Another way you can earn money through Discord is by selling affiliate products on your Discord server. When your listeners purchase something through your affiliate link, you earn a commission.
Consider the target audience you are reaching out to and only promote affiliate products (like ClickFunnels) that are relevant to your audience.
You can mention the product you are promoting in your live streams and include your affiliate link in your server with a disclosure statement. A disclosure informs your audience that you will be making a commission if they purchase anything using your affiliate link.
Frequently Asked Questions.
How do you mute viewers?
Sometimes you might face the trouble of multiple people speaking at the same time. To avoid this, you can easily mute your viewers. Just right-click on their profile picture in the voice channel and tick "mute".
How to leave a Discord server using desktop or mobile?
Here is how you can leave a Discord server when you are using desktop or mobile:
Open the Discord app on your mobile or desktop.
Select the server you want to leave from the menu on the left-hand side.
Tap on the three dots next to the server name.
Select "Leave Server" and then select "Confirm".
How to change your online status on Discord using your computer?
Here is how you can change your online status on Discord using your computer:
1. Sign in to your Discord account.
2. Click on your profile picture at the bottom left of your screen: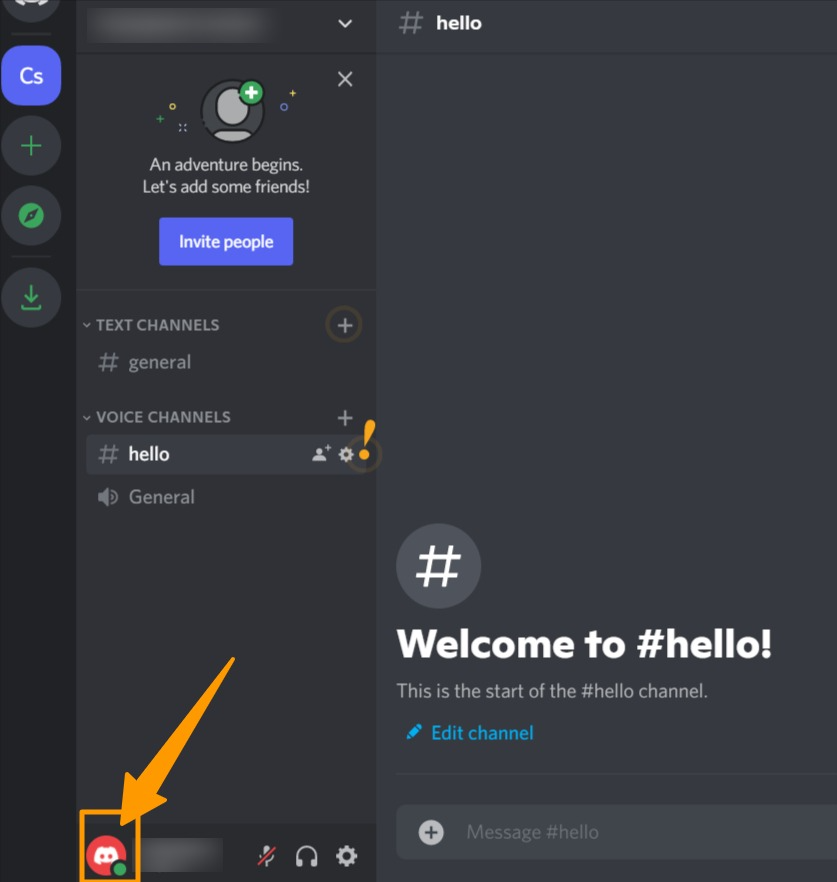 3. Select the activity status from the given options or choose to set a custom status: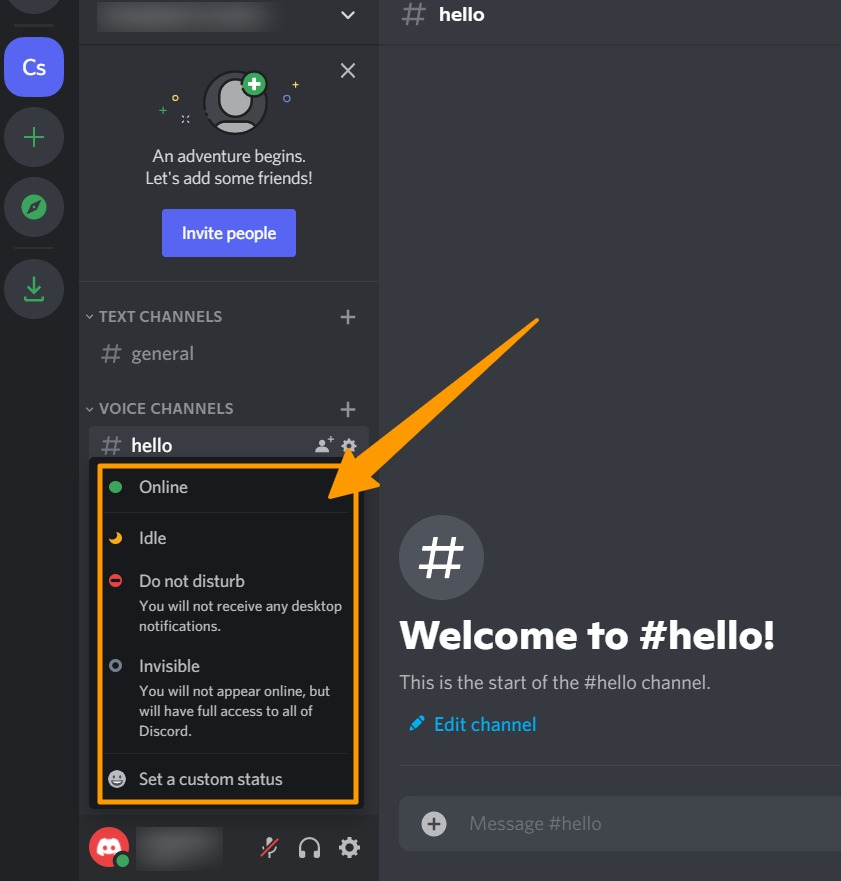 What is a voice channel?
A voice channel is a place where you can hang out and chat with your friends on Discord. You do not need to call to connect with friends through a voice channel.
Voice channels allow your friends to see you online and watch your video stream or game stream, wave hello over video, or share screens over a live stream.
Conclusion
I hope you found this article helpful. It is fairly simple to stream on Discord app, and it only takes a few clicks to get started.
With Discord, you can enjoy great live stream quality when you want to share your entire screen with viewers or stream a game.
The live stream settings on Discord allow you to control who gets to watch your live streams and who can contribute by chatting or sharing screens.
Do you use Discord? If so, we would love to know more about your experience, so leave a comment below and tell us what you love about it! 🙂