Many web hosting services offer domain name registration and hosting, and it can be overwhelming to pick the more reliable domain registrar.
This post will have a Namecheap vs GoDaddy battle so that we find out who stands out among the two.
Should you go with Namecheap for your domain registration and hosting? Or is GoDaddy better?
Let's find out!
Disclaimer: If you buy something using the links in this article, I may receive a commission at no extra cost to you. Know that I only promote stuff that I use and trust for the sake of my readers and the reputation of this website.
Namecheap vs GoDaddy – History
Before we get into the features and benefits of Namecheap vs GoDaddy, let's first take a peek into the histories of these domain registration companies.
Namecheap History
Namecheap was started in 2000 by Richard Kirkendall and has its headquarters in Los Angeles, California.
Since then, Namecheap has grown to become one of the most popular domain registrars, with over 13 million domain names under its management.
GoDaddy History
GoDaddy is a publicly traded domain registration service and web host company with its headquarters in Scottsdale, Arizona.
GoDaddy began in 1997 by Bob Parsons and was initially names Jomax Technologies. By 2013, GoDaddy grew to become the largest ICANN-accredited registrar in the world.
Which Top-Level Domains (TLDs) Can You Register with GoDaddy vs Namecheap?
TLDs, or Top-Level Domains, are the right-most part of your website address. For example, the TLD for "www.marketingamateur.com" is ".com".
Let's check out the most common TLDs registered with Namecheap vs GoDaddy:
TLDs Available With GoDaddy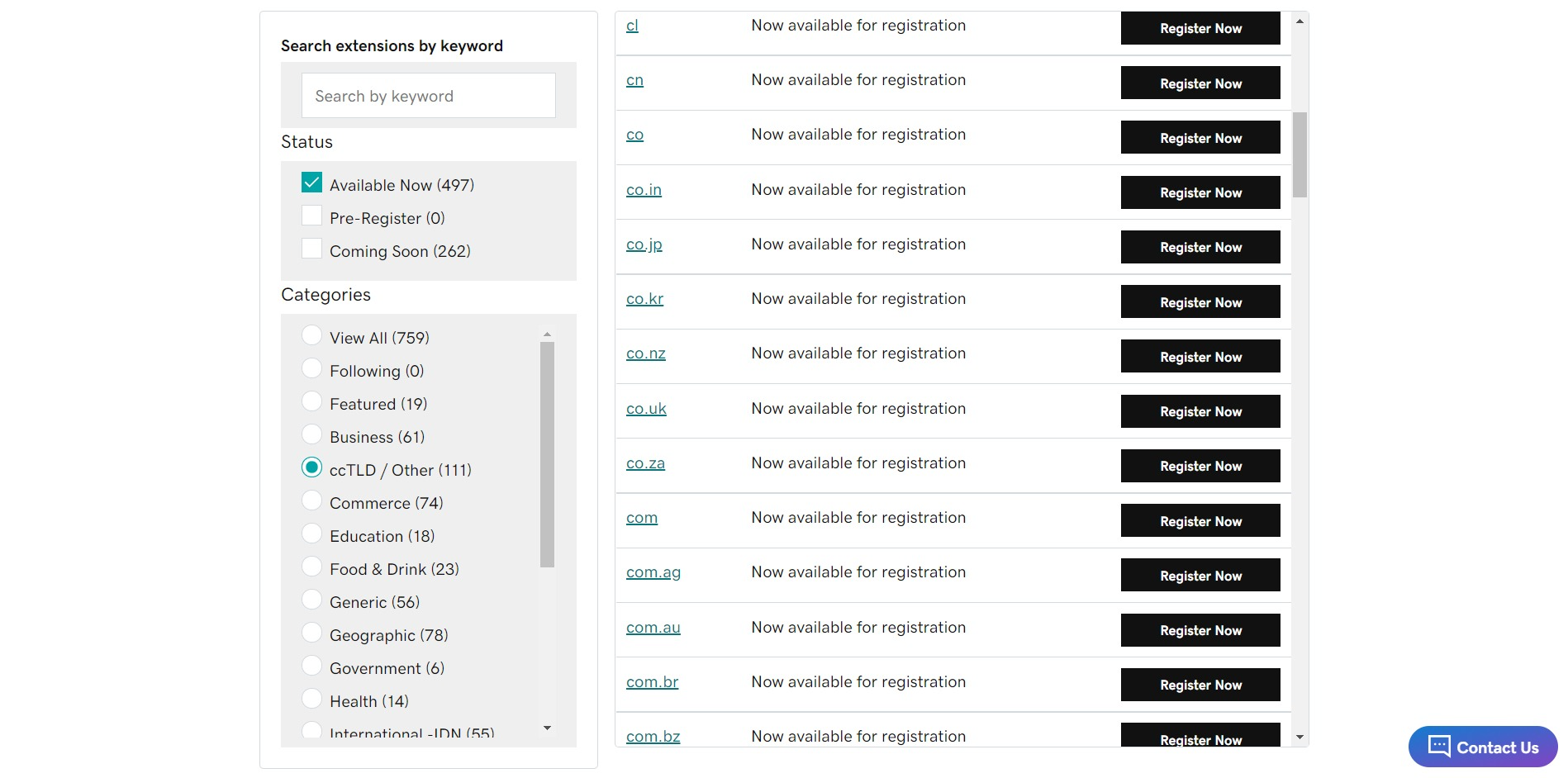 You can check out the complete list of TLDs here.
TLDs Available With Namecheap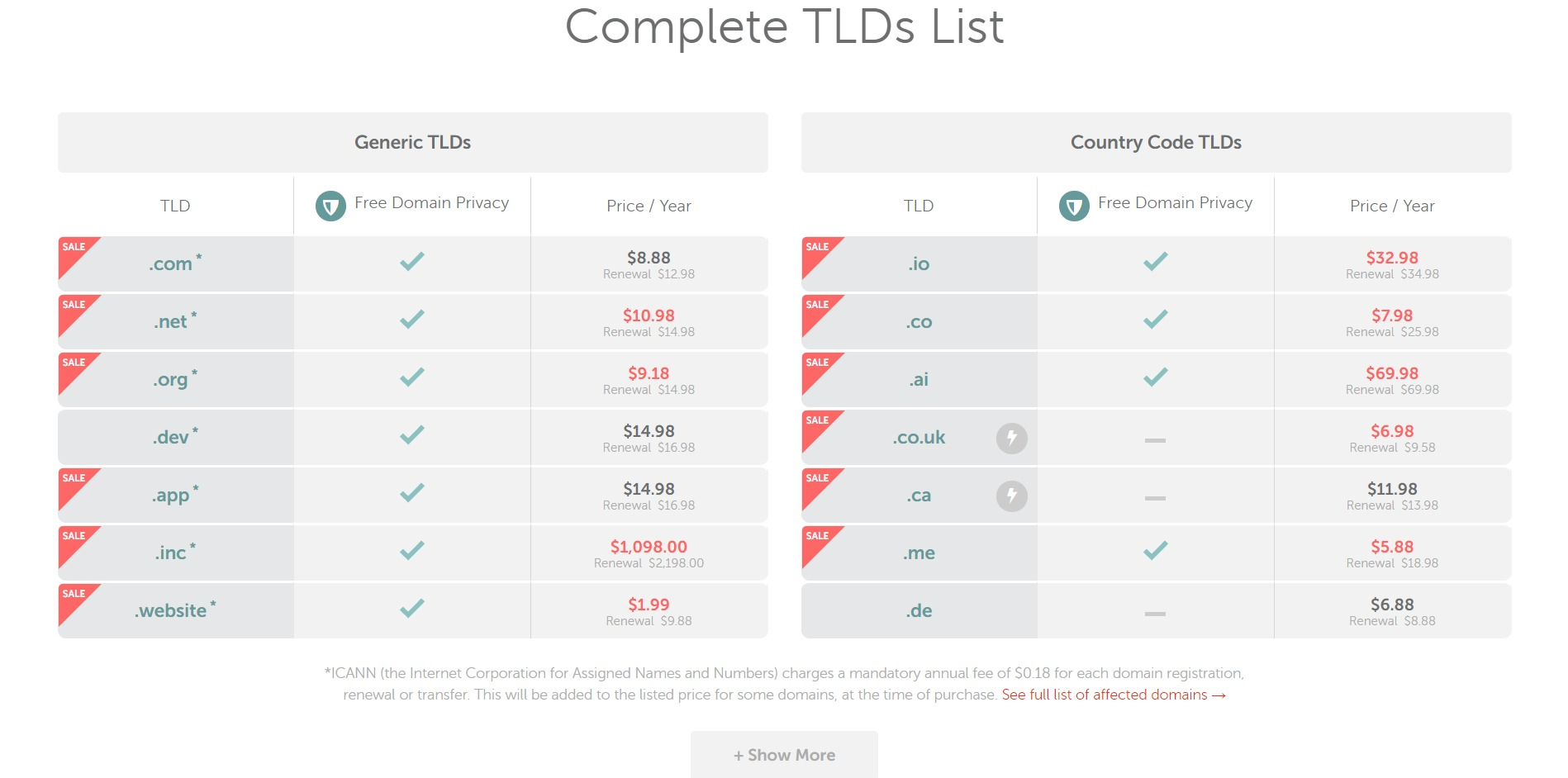 You can check out the complete list of TLDs here.
Namecheap vs GoDaddy: User Interface & Ease of Use
Namecheap has an intuitive user interface that is fairly simple to use, even for beginners.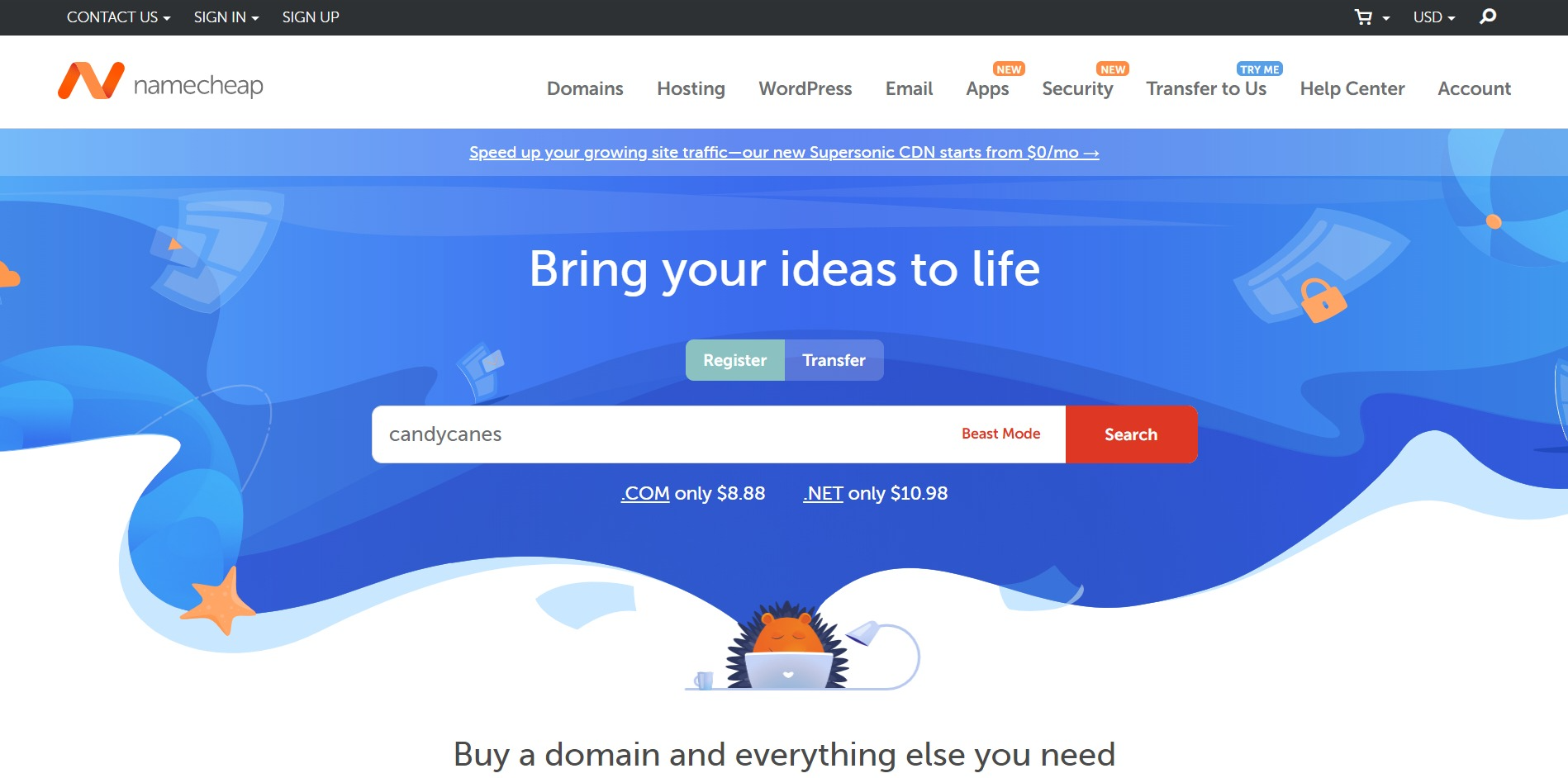 Once you buy your domain name registration from Namecheap, the checkout process is seamless and quick. The best part about Namecheap's domain registration process is that there are not many ads or upsells that distract you from completing your order successfully.
Namecheap's interface offers a better user experience for its customers.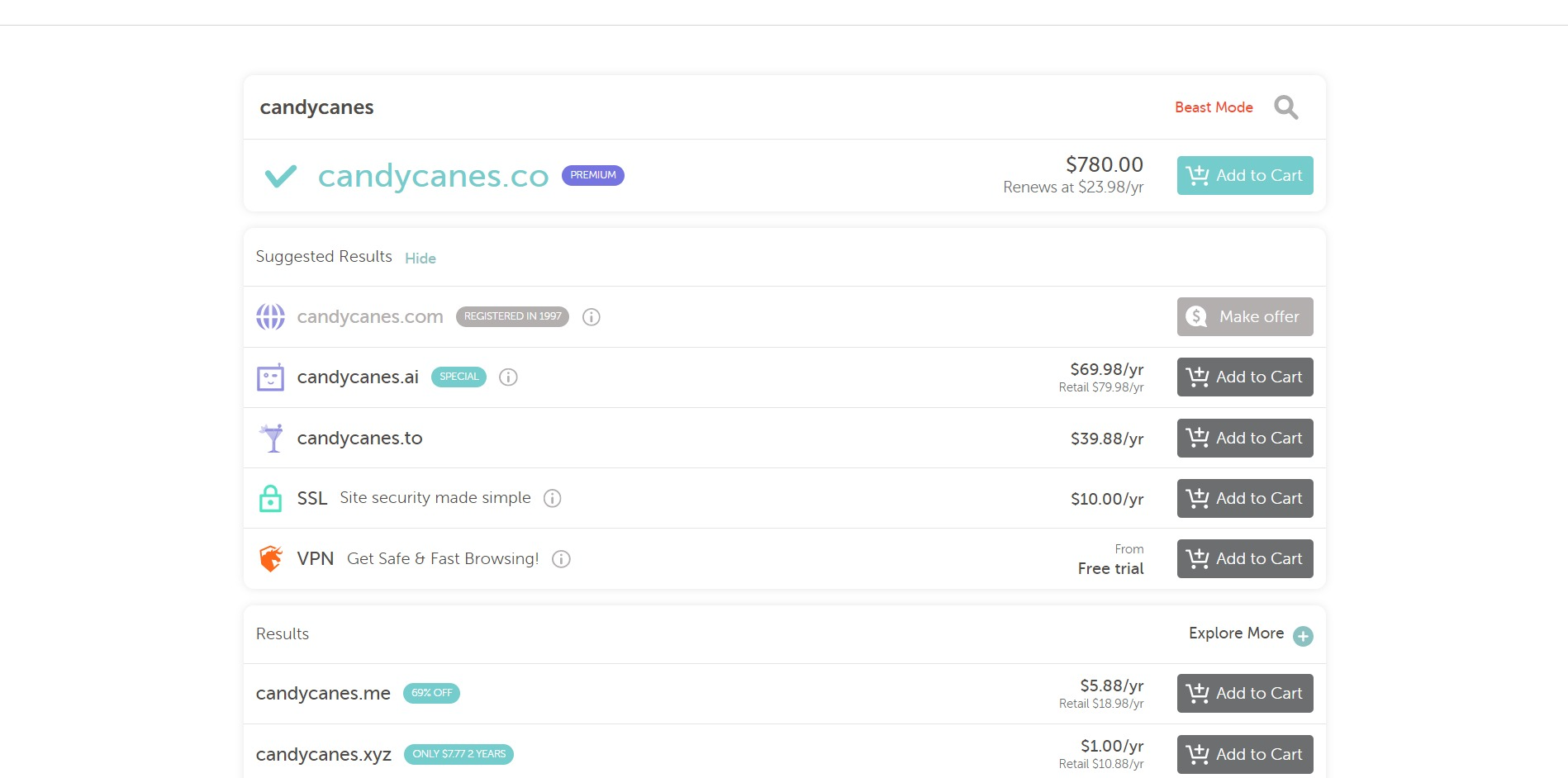 The whole buying experience is made simple with Namecheap. Namecheap's search engine offers quick suggestions for domains that you can purchase. They also offer live chat support services in case you get stuck and need immediate assistance.
When you purchase domain names with Namecheap, you can also add the following for an additional cost:
SSL certificate (HTTPS)
Free VPN trial
Web hosting (with a free website builder, cPanel, and WordPress)
Managed WordPress hosting (easy backups and high security)
Personalized and secure professional email
WHOIS Guard Privacy Protection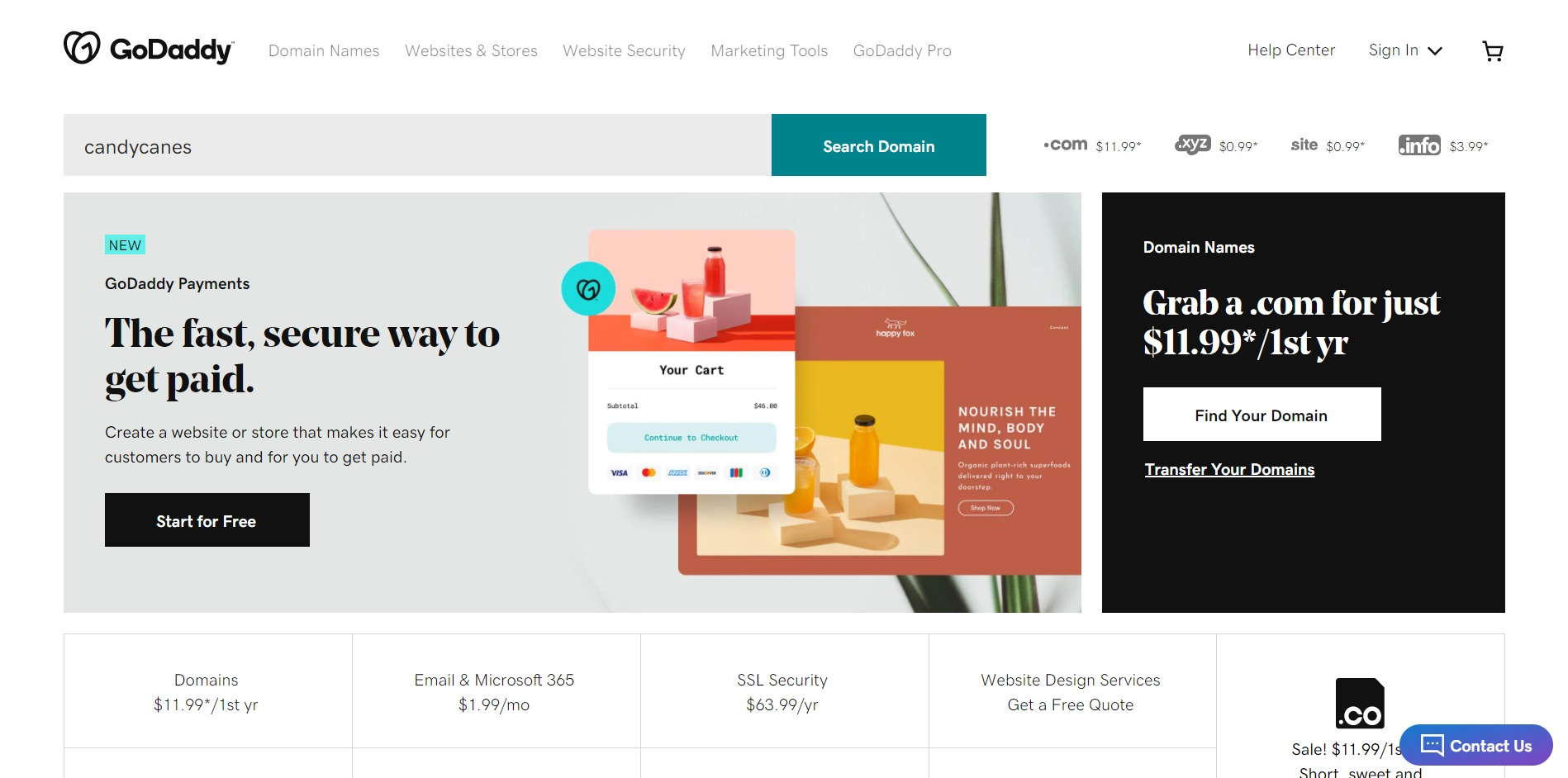 GoDaddy's interface is also pretty smooth to use, without a lot of unwanted redirects or upsells.
GoDaddy offers name and TLD suggestions if the domain name you entered in the search bar is not available. This makes the buying process easier.
GoDaddy also has a live chat option to help you complete your purchase.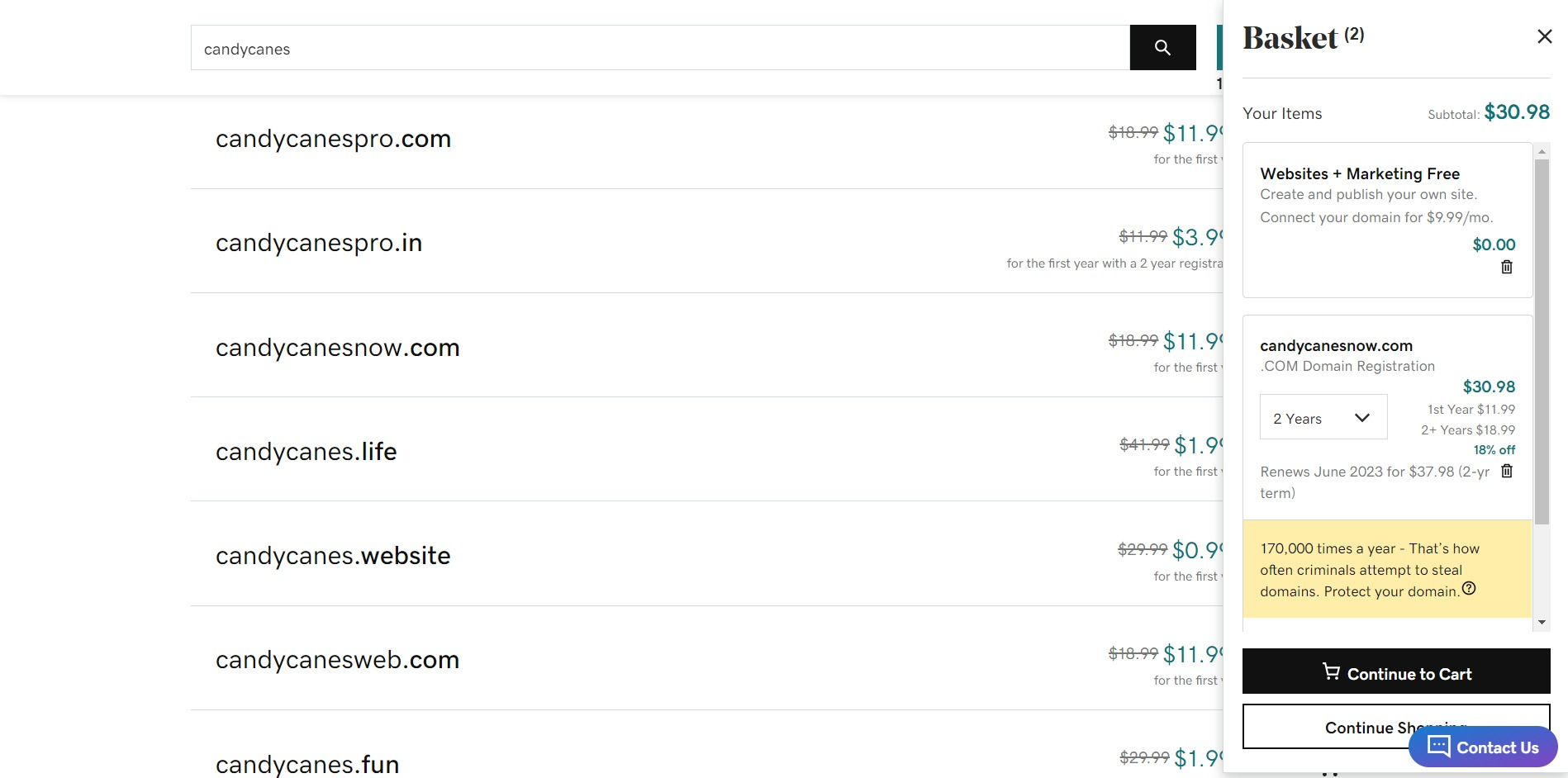 You can add web hosting and whois privacy to your cart while purchasing your domain name. GoDaddy also has a domain management panel to help you in managing domains.
Both domain name registrars Namecheap and GoDaddy have pretty simple user interfaces that give you a great user experience.
Namecheap vs GoDaddy: Domain Privacy
As mentioned above, both Namecheap and GoDaddy offer a WHOIS privacy feature for their customers.
WHOIS contains the information of every registered domain owner on the internet. By default, all sensitive information you enter while purchasing a domain name (such as your name, address, phone number, and email address) is publicly available.
Let's see what each of these domain name registration and hosting companies offer in terms of domain privacy:
Namecheap
Namecheap prioritizes domain privacy for its customers by offering it for free when purchasing domains.
The WHOIS privacy feature is called WHOIS GUARD privacy protection and is available free of cost to those who purchase domains from Namecheap.
GoDaddy
GoDaddy charges $9.99 per year for domain privacy for each domain you purchase. GoDaddy also offers an upsell that gives you domain blacklist monitoring and malware scans for an additional $5 per year.
Namecheap vs GoDaddy: Domain Transfers
Both GoDaddy and Namecheap have similar procedures for transferring domains between domain name registrars.
Namecheap
Here is the domain transfer process as mentioned on Namecheap's site:
Check whether your domain name meets the requirements for domain transfer.
Keep your authorization code ready.
Add your domain to your cart and make the payment. The domain will be transferred automatically.
GoDaddy
The process for domain transfer is similar to Namecheap's:
Unlock the domain from your previous registrar.
Search for the domain name on GoDaddy.
Enter your authorization code.
Your domain name will be transferred automatically.
Which Is Cheaper: GoDaddy or Namecheap?
Namecheap
To begin with, let us see the price for registering domains
If you look at Namecheap's pricing for a .com domain, it starts at $8.88 per year, and the renewal price starts at $12.98 per year.
Namecheap has lower long-term domain registration costs compared to GoDaddy.
With Namecheap, you get free privacy protection as part of the plan. However, you will need to renew your WHOIS privacy at $2.88 per year, which is still much lower when compared to GoDaddy.
GoDaddy
GoDaddy charges $11.99 per year to register a new .com domain. You can renew for $18.99 per year, which is higher than Namecheap's rates.
You will need to pay for privacy protection with GoDaddy as a premium addon. It costs $9.99 per year for your first year and renewal after your first year.
GoDaddy prices may be lower for some domain extensions for the first year. Still, its renewal prices, along with additional costs such as those for privacy protection and email forwarding, end up being more expensive.
Namecheap vs GoDaddy: Web Hosting
In addition to being domain registrars, Namecheap and GoDaddy also provide shared hosting and WordPress hosting solutions.
Namecheap
You can purchase shared web hosting plans from Namecheap at the following rates:
Stellar at $1.58 per month for the first year, including a domain name, 3 websites, 20 GB SSD, and free CDN
Stellar Plus at $2.68 per month for the first year, including everything in Stellar, along with unlimited websites, unmetered SSD, and auto backup
Stellar Business at $4.80 per month for the first year, including everything in Stellar Plus (but with 50 GB SSD), along with cloud storage
All the plans come with a free SSL certificate, unmetered bandwidth, privacy protection, free website builder, and a 30-day money-back guarantee.
GoDaddy
GoDaddy offers the following hosting plans:
Economy at $5.99 per month for the first year, including a free domain and email, standard performance, 1 website, 100 GB storage, unmetered bandwidth, 10 databases, and free 1-click WordPress install
Deluxe at $7.99 per month for the first year, including everything in Economy plus unlimited websites, unlimited storage, and 25 databases
Ultimate at $12.99 per month for the first year, including everything in Deluxe plus increased processing power, unlimited databases, and a free SSL certificate for 1 year
Maximum at $19.99 per month for the first year, including everything in Ultimate plus free unlimited SSL certificates for all your websites
Unlike Namecheap, which offers a free SSL certificate, unmetered bandwidth, and privacy protection with all its hosting plans, GoDaddy only offers it on its more expensive hosting plan.
In addition, Namecheap also offers complimentary services like a free website builder on all its plans.
Namecheap vs GoDaddy: Customer Support
Namecheap
Namecheap offers 24/7 customer support services in the form of live chat support and a ticket-based helpdesk. It does not, however, offer phone support.
Namecheap has a help center with many useful guides and video tutorials.
GoDaddy
GoDaddy also offers 24/7 customer support in the form of live chat or phone support.
The customer support staff members are knowledgeable and helpful. The only drawback is the long wait times for customer support before you can reach them and resolve your queries.
GoDaddy has a handy help center that houses written and video tutorials and a support forum where you can resolve your queries.
Conclusion: Which is The Best Domain Registrar?
And now the all-important question – which domain registry company is the best for your own website?
When choosing a domain registrar, you need to take a step back and look at what the companies offer in terms of user experience, domain name registration pricing, WordPress hosting, and customer support.
Namecheap stands out in terms of its intuitive user interface, affordable pricing plans, and free SSL with all its plans.
Namecheap is an excellent choice for registering domain names, reliable DNS, and even a hosting service. Whether you plan to purchase all your domains in one place or set up a personal blog, Namecheap is one of the best hosting providers you can use.
That being said, GoDaddy claims to be the largest domain registrar globally and does well as a hosting provider. You can choose to purchase multiple domains from GoDaddy if you want to set up a business with multiple websites.
GoDaddy's user interface is also pretty simple to use and allows you to change DNS settings and unlock domains for domain transfers with ease. However, GoDaddy's domain manager opens in a separate window, slightly disrupting the user experience.
Ultimately, it is up to you to look at the features of both Namecheap and GoDaddy and decide which one is the best for your business.
Which one do you think is better? Namecheap or GoDaddy? Leave a comment below and let me know! 🙂