Uizard Review: Amazing AI Tool To Supercharge Your Designs
Discover the ✨magic✨ of Uizard in this Uizard review. Uizard is a game-changing AI tool that will revolutionize your design process! 🚀 Say goodbye to endless hours spent on tedious tasks and hello to stunning designs in a flash ⚡️🎨 Whether you're a professional designer or a DIY enthusiast, this review reveals why Uizard is the ultimate secret weapon you need for creating jaw-dropping visuals effortlessly. Prepare to be blown away! 💥💫
Uizard is a design tool revolutionizing how non-designers approach UI design.
One of the most appealing aspects of Uizard is its ability to make UI design accessible to everyone, regardless of their experience level. With its AI-powered features, Uizard allows users to:
Generate mockups from text prompts
Convert hand-drawn sketches into polished designs automatically
Drag and drop UI components to create stunning visuals
These features empower users to bring their ideas to life without design barriers, making Uizard an invaluable tool for beginners and experts.
Let's now look at what makes Uizard stand out from all other design web and mobile applications.
If you buy something using the links in this article, I may receive a commission at no extra cost to you.
Please know that I only promote stuff that I use and trust for the sake of my readers and the reputation of this site.
Uizard: Streamlined Projects with AI Technology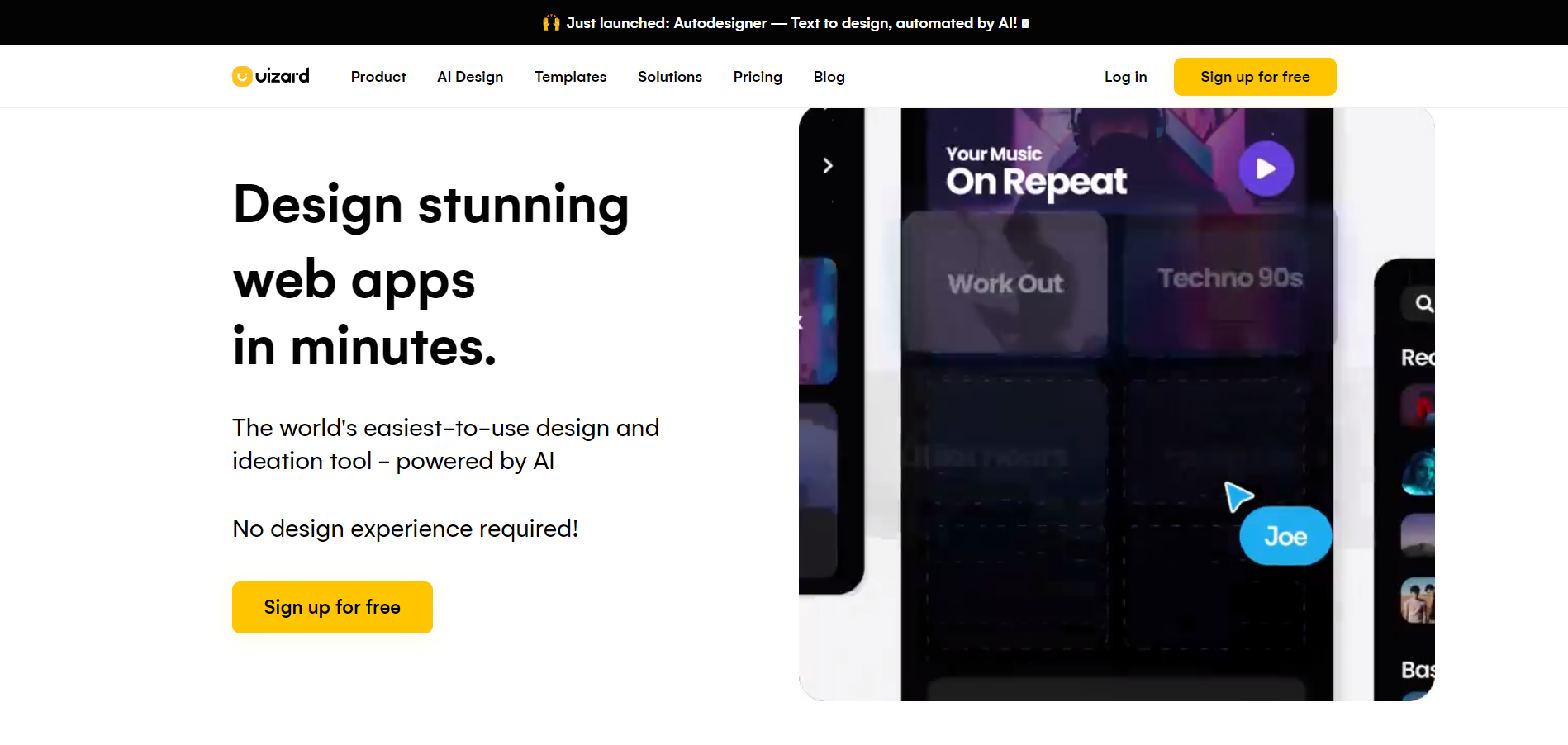 In the fast-paced world of digital marketing, waiting for external teams to work on your projects can be a real hindrance.
Uizard's powerful AI technology eliminates this problem by enabling you to design faster and more intuitively than ever with simple prototype user interfaces.
With Uizard, going from idea to mockup to clickable prototype is a breeze, saving you valuable time and resources.
You can search desired features and create beautiful app wireframes with the advanced AI features and rich UI library this Ai-powered design tool offers.
🏆 Pro Tip: Uizard's screenshot style extraction feature automatically adds the extracted style to your project, making it even easier to maintain a consistent look throughout your designs.
Who Can Benefit from Uizard?
Uizard is designed for non-designers and designers looking to streamline their design process and improve collaboration.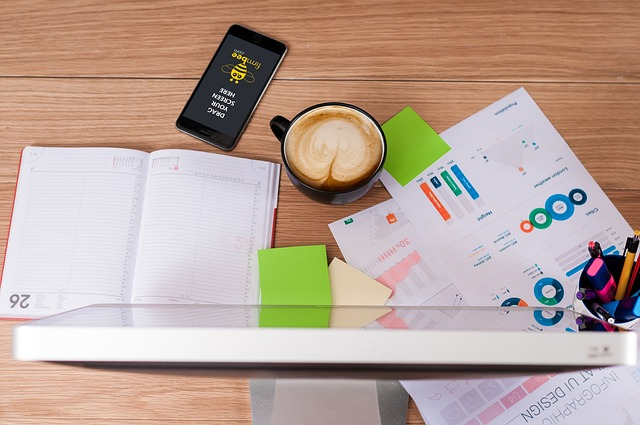 Some of the professionals who can benefit from Uizard include:
Founders building their app or web design from scratch
Marketing agencies
Product managers
Uizard's ease of use, ai features, and intuitive functionality make it an essential tool for user interface design and communicating designs with various stakeholders.
Pricing: Free and Premium Plans
Uizard offers a free plan that grants you access to the platform, several UI theme creation templates, and UX/UI components.
This means you generate UI designs with pre-made templates and rapid and collaborative ideation without spending a dime.
If you're looking for more advanced features and a more extensive library of templates and components, Uizard also offers a paid pricing plan.
A Highly-Rated Design Tool
What makes this UI design solution different from other such web apps/ mobile apps?
Uizard has received rave user reviews, earning a 4.6-star rating on Capterra and Software Advice. Many users praise Uizard for its ability to design wireframes and prototypes rapidly and its potential to speed up product launches.
As a content and affiliate marketer with over a decade of experience, I've come across tons of web and mobile applications that help generate UI designs, but Uizard takes the cake.
Uizard is an invaluable tool for anyone looking to make their mark in the online business world.
Give it a try and see how Uizard can revolutionize your design process.
How to Use Uizard
Ready to give Uizard a try? It's a breeze! Just follow these simple steps for rapid and collaborative ideation for your designs:
Sign up for free
Choose from the available app and web pre-made design templates, or start from scratch.
Build your design using Uizard's UI theme creation components.
Use the Design Assistant to convert hand-drawn sketches into prototype user interfaces and digital designs in seconds.
Step 1: Set Up Your Project in Uizard
The first step in creating a mockup with Uizard is to set up your project.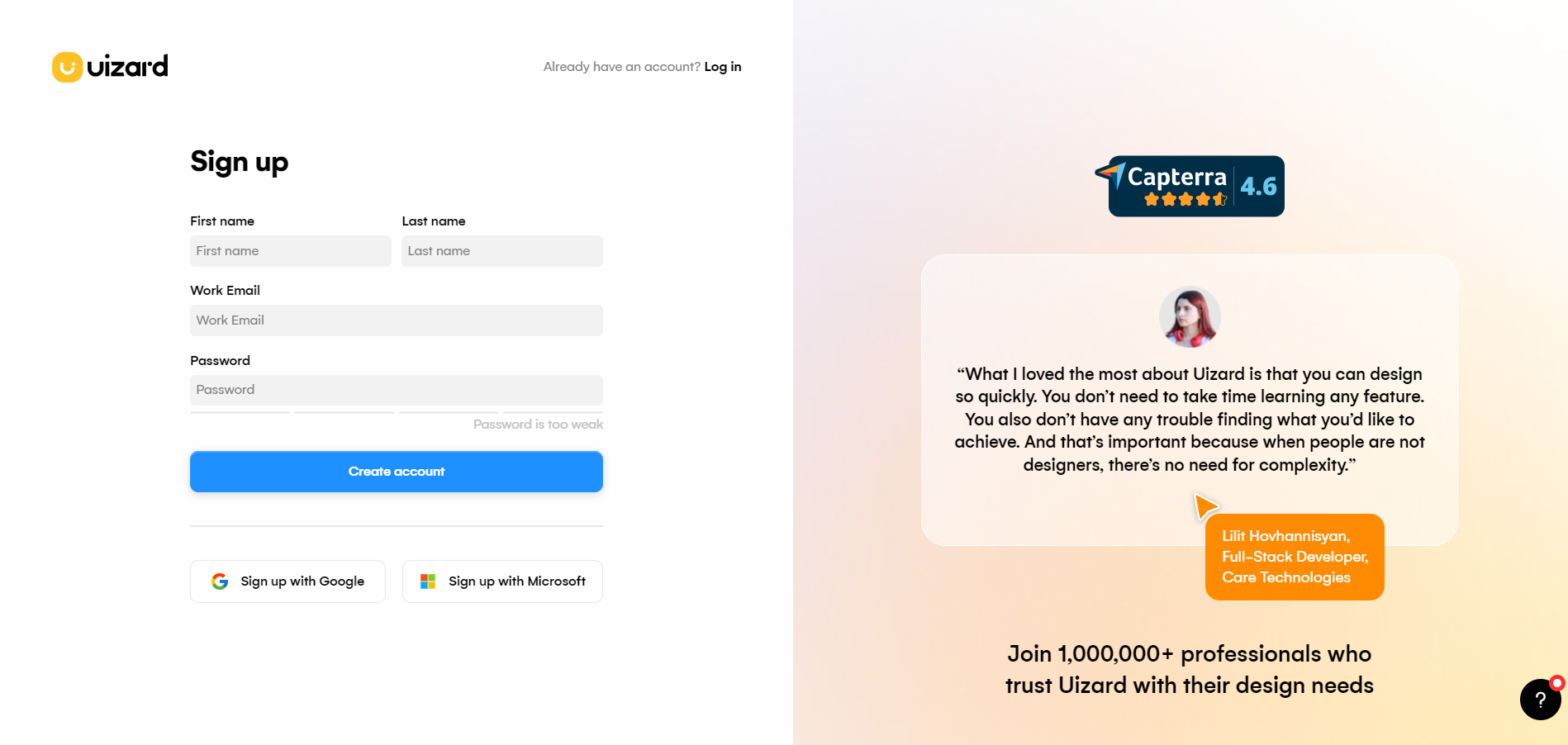 Here's how:
Sign up or log in to your Uizard account. If you don't have one yet, don't worry – it's free and easy to create.
Once logged in, click the "Create new project" button in the dashboard.
Choose a project type based on your needs, such as a mobile app, website, or custom size. For this example, let's choose a mobile app.
Enter a project name and click "Create."
Now that your project is set up let's dive into the fun part – designing your mockup.
Step 2: Choose a Template to Use or Start from Scratch
Uizard offers a variety of pre-made design templates to kickstart your design process. You can choose one of these that fits your needs or start with a blank canvas.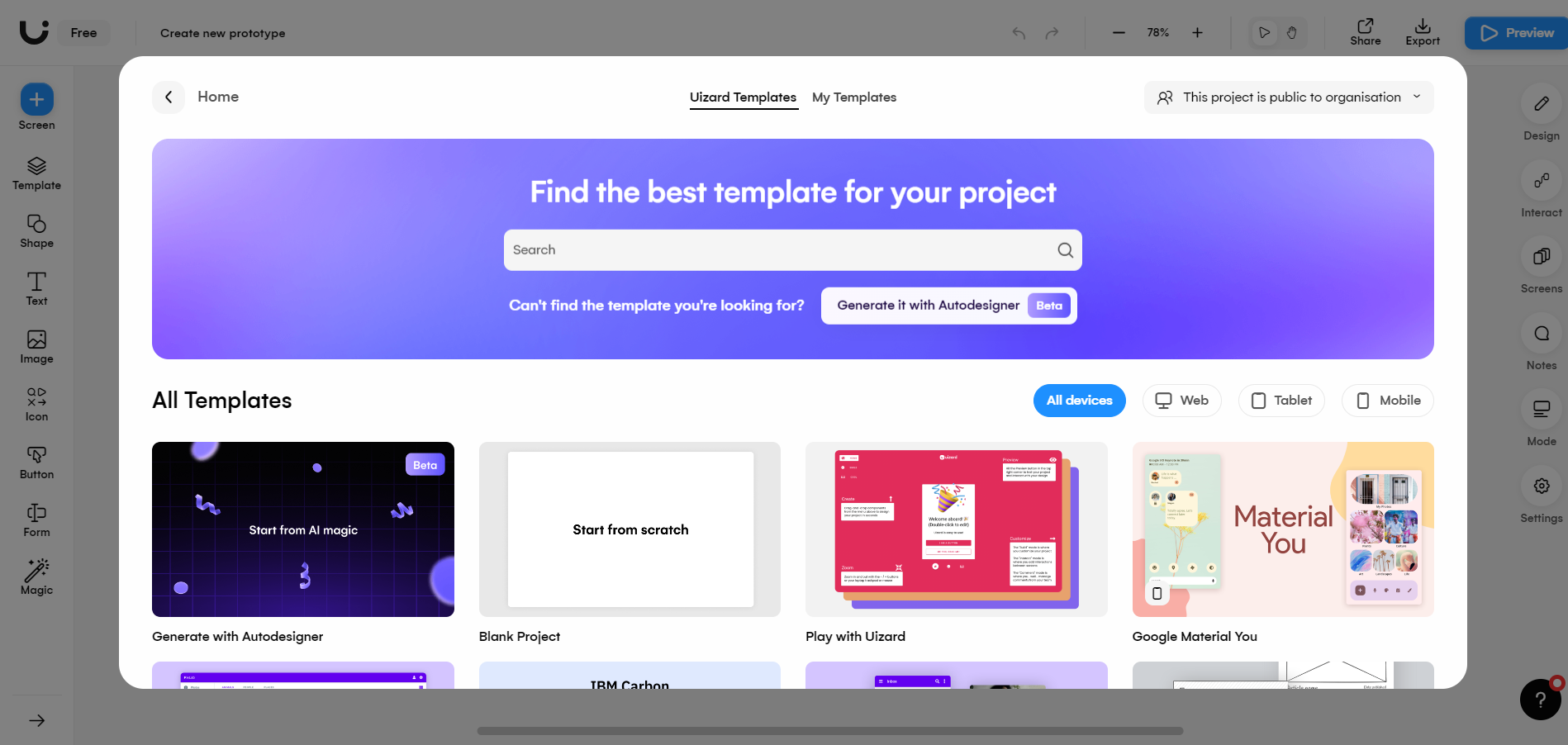 Browse through the template options and select one that appeals to you.
If you prefer to start your design from scratch, click the "Blank" option.
Step 3: Design Your Mockup
It's time to design your mockup with your project set up and your starting point chosen. Uizard's intuitive drag-and-drop interface allows you to add and customize components easily.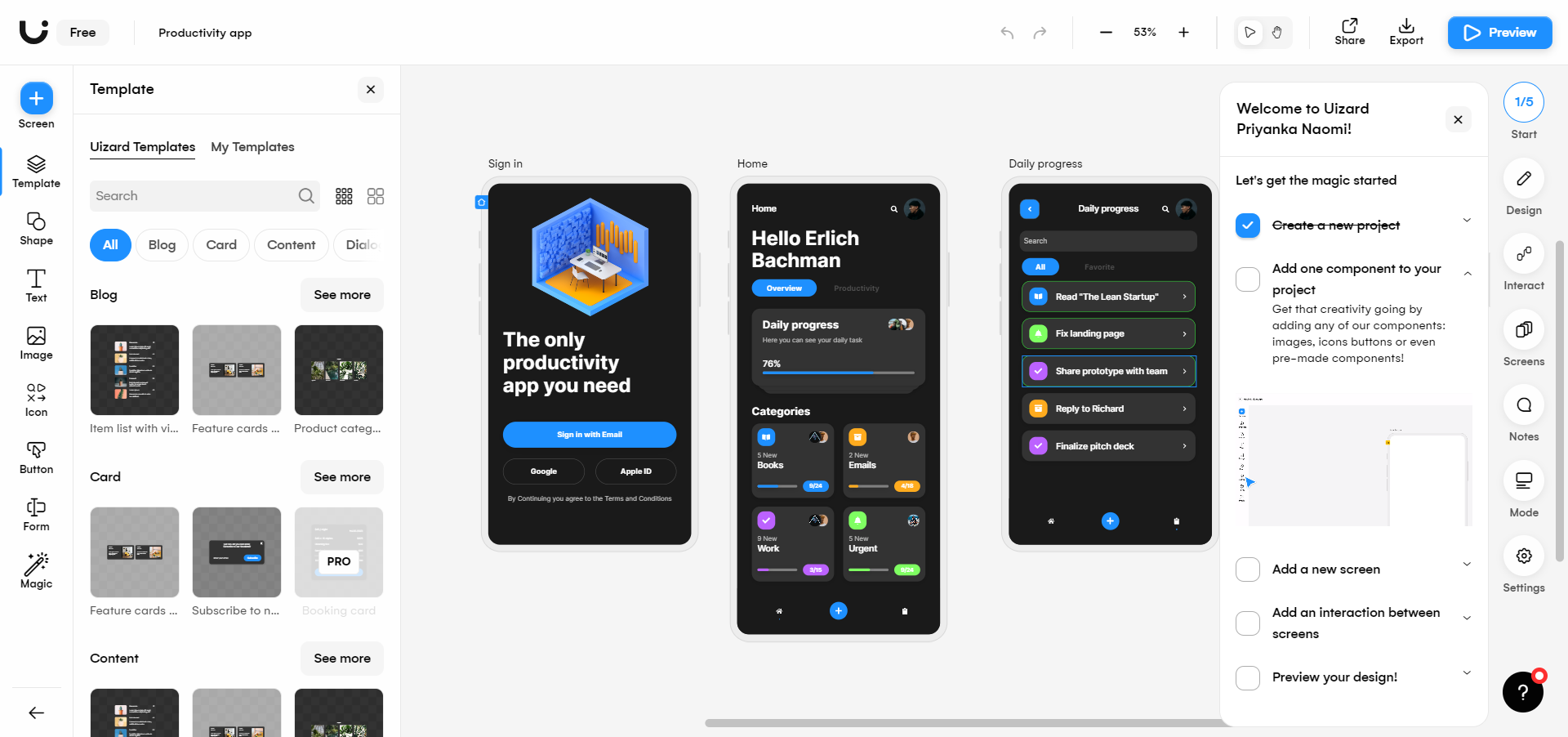 Explore the component library on the left-hand side, which includes elements like buttons, text, images, and more.
Drag and drop components onto the canvas to create your mockup.
Customize components by changing their properties, such as color, size, and text.
Remember, you don't have to be a design expert to create a fantastic mockup with Uizard. The platform's user-friendly interface makes it accessible to beginners and experienced designers.
Step 4: Preview and Share Your Mockup
Once you're satisfied with your design, it's time to preview and share your mockup with clients or team members.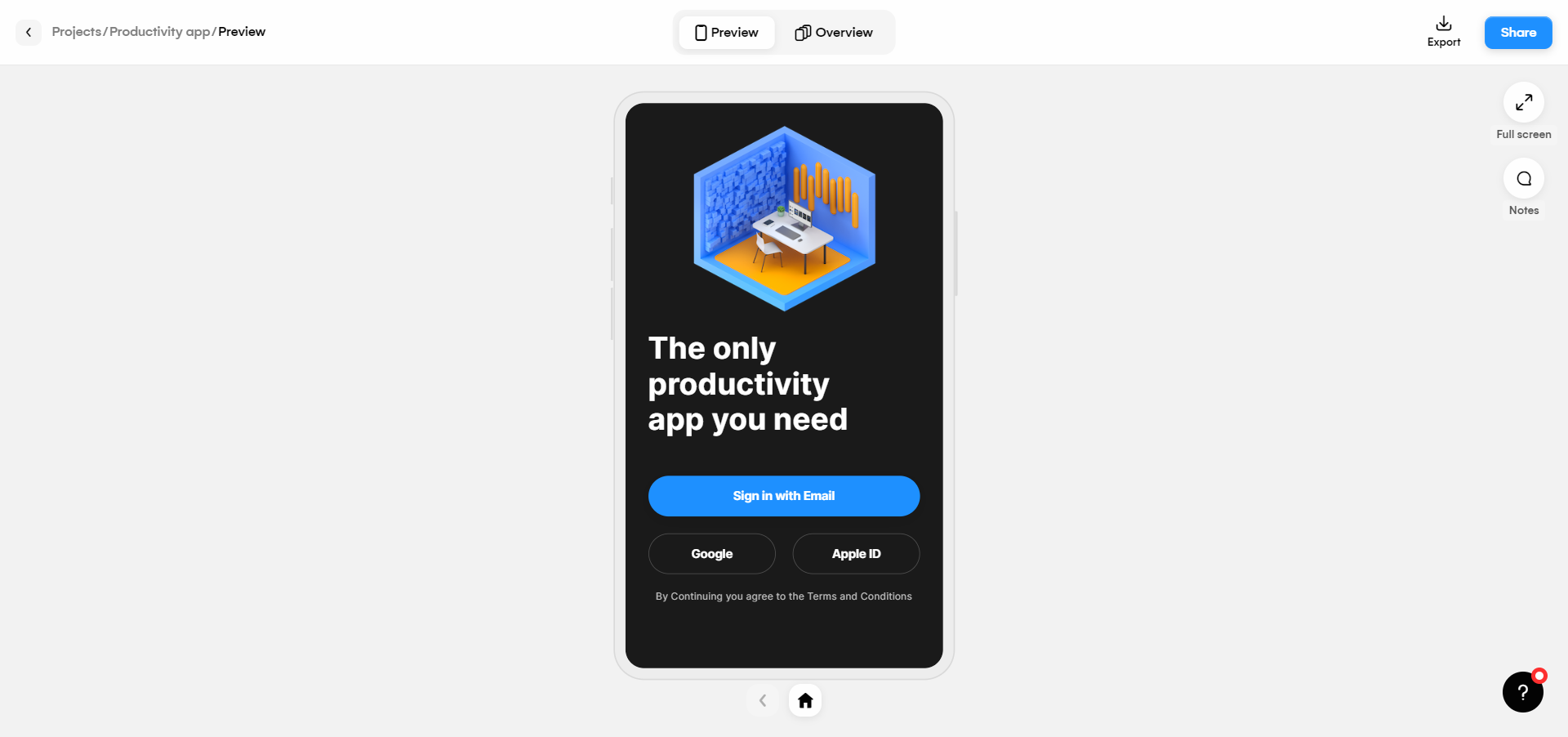 Click the "Preview" button at the top of the screen to see how your mockup looks on different devices.
Click the "Share" button to share your design and copy the unique link.
It's that simple!
With Uizard, you can create professional-looking mockups in no time – without any design experience. So, whether you're a content writer, affiliate marketer, or social media influencer, Uizard can help you take your projects to the next level.
Try it and see how easy and efficient the process can be. 🚀
Uizard Pricing and Plans
As a content marketer or authority site owner with ten years of experience in blogging and affiliate marketing, I know how important it is to find the best web and mobile applications to help grow your online business.
In this section, we'll dive into the different plans and pricing options of Uizard to help you determine which is the best fit for you.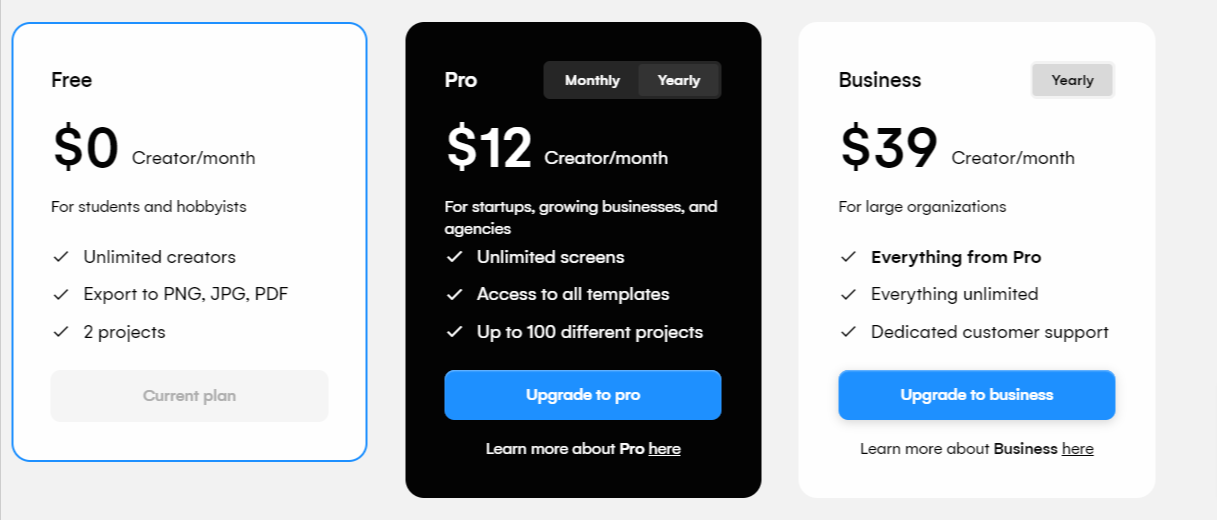 Free Plan – For Students and Hobbyists
For those just starting or working on personal projects, Uizard offers a free plan with the following features:
Unlimited free viewers
Two projects
Ten free pre-made design templates
If you're a student or hobbyist dipping your toes into the world of digital marketing, this plan is a great starting point for testing the waters without breaking the bank.
Pro Plan – For Startups and Growing Businesses
Uizard's Pro plan might be the one for you if you have a growing business or startup. Priced at $12/month if billed annually ($144) or $19/month if billed monthly, this plan includes:
Everything from the Free plan
Unlimited screens
Access to all templates
This plan is perfect for those looking to step up their game and need more features to support their business growth without a significant financial burden.
Business Plan – For Large Organizations
For larger organizations looking for a more comprehensive solution, Uizard offers the Business plan. Billed yearly at $39 per creator per month, this plan includes:
Everything from the Pro plan
Everything unlimited
24/7 support
With unlimited access to Uizard's features and round-the-clock support, this plan is ideal for large organizations that require a robust design and prototyping tool to streamline their workflow and improve efficiency.
Enterprise Plan – For Organizations with Specific Needs
Lastly, Uizard's Enterprise plan is designed for organizations with specific needs, offering a flat price for unlimited creators and viewers. This plan comes with additional features such as:
Design system setup
Unlimited teams
And more
To get a quote for the Enterprise plan, you must contact Uizard's sales team for a customized solution tailored to your organization's unique requirements.
Make an Informed Choice
Now that you have a better understanding of Uizard's pricing and plans, you can make an informed decision on which plan is the best fit for your needs.
Remember, it's crucial to consider not only the cost but also the features and support of each plan. By weighing the pros and cons of each option, you'll be well-equipped to make the right choice for your business.
Advantages of Uizard
Uizard is known for its intuitive interface that even beginners can navigate without any trouble. With its drag-and-drop features, creating designs is a breeze.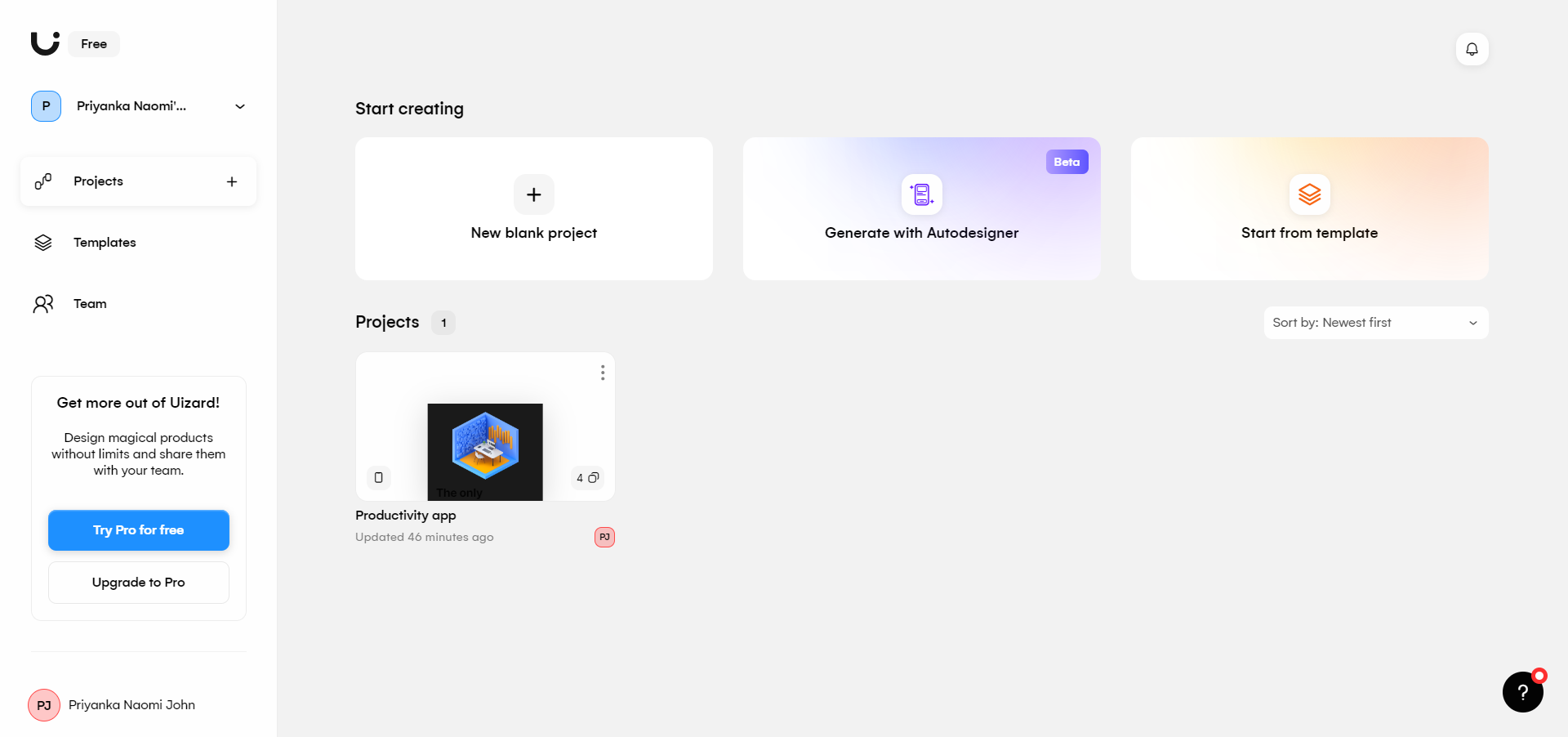 This saves users time and allows them to focus on other aspects of their projects.
The AI-powered design capabilities of Uizard are awe-inspiring. By leveraging artificial intelligence, this tool can generate design suggestions based on your input, making the design process much more efficient.
Uizard promotes teamwork and collaboration, which is essential for digital marketing teams. Multiple users can simultaneously work on the same project, streamlining the design process and improving productivity.
Disadvantages of Uizard
Although Uizard offers a range of templates, the selection is limited compared to other design tools on the market. This may result in a lack of variety and uniqueness in the designs created using this platform.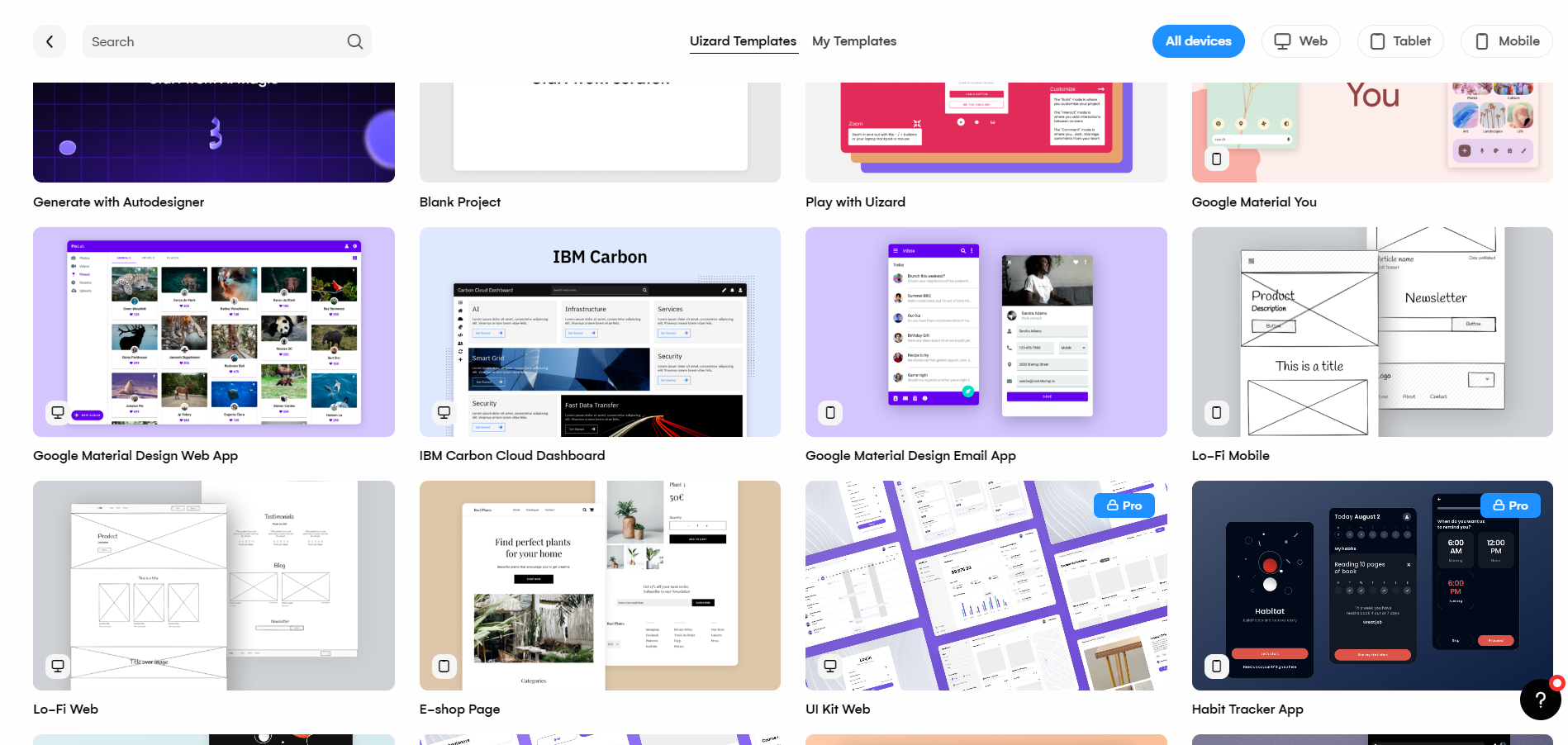 Lack of Advanced Design Features
Uizard is designed to cater to beginners and non-designers, so it may not offer all the advanced design features that professional designers require. This could be a disadvantage for those who need more complex design functionality.
While Uizard offers a free trial, the paid plans may be considered expensive for some users, especially those on a tight budget. This could discourage potential users from choosing this platform over more affordable alternatives.
In conclusion, Uizard has its advantages and disadvantages. Its user-friendly interface, AI-powered design, and collaboration features make it suitable for beginners and non-designers.
However, its limited templates, lack of advanced design features, and pricing may deter some potential users.
It's essential to weigh these factors when deciding whether Uizard is the right choice for your content creation needs.
Uizard's AI-Powered UI Design Features
As a content writer and marketer with a decade of experience, I've seen firsthand how AI revolutionizes the digital landscape.
One area where AI truly shines is in UI design, and Uizard is at the forefront of this revolution.
In this section, we'll explore how Uizard's AI features can save users time and effort, and I'll share some personal experiences and examples along the way.
Transforming Text Prompts into UI Designs
Imagine being able to generate UI designs simply by typing out descriptions! Uizard's AI-based platform does just that.
Using natural language processing (NLP) algorithms, Uizard can understand your text prompts and create stunning UI designs based on your descriptions.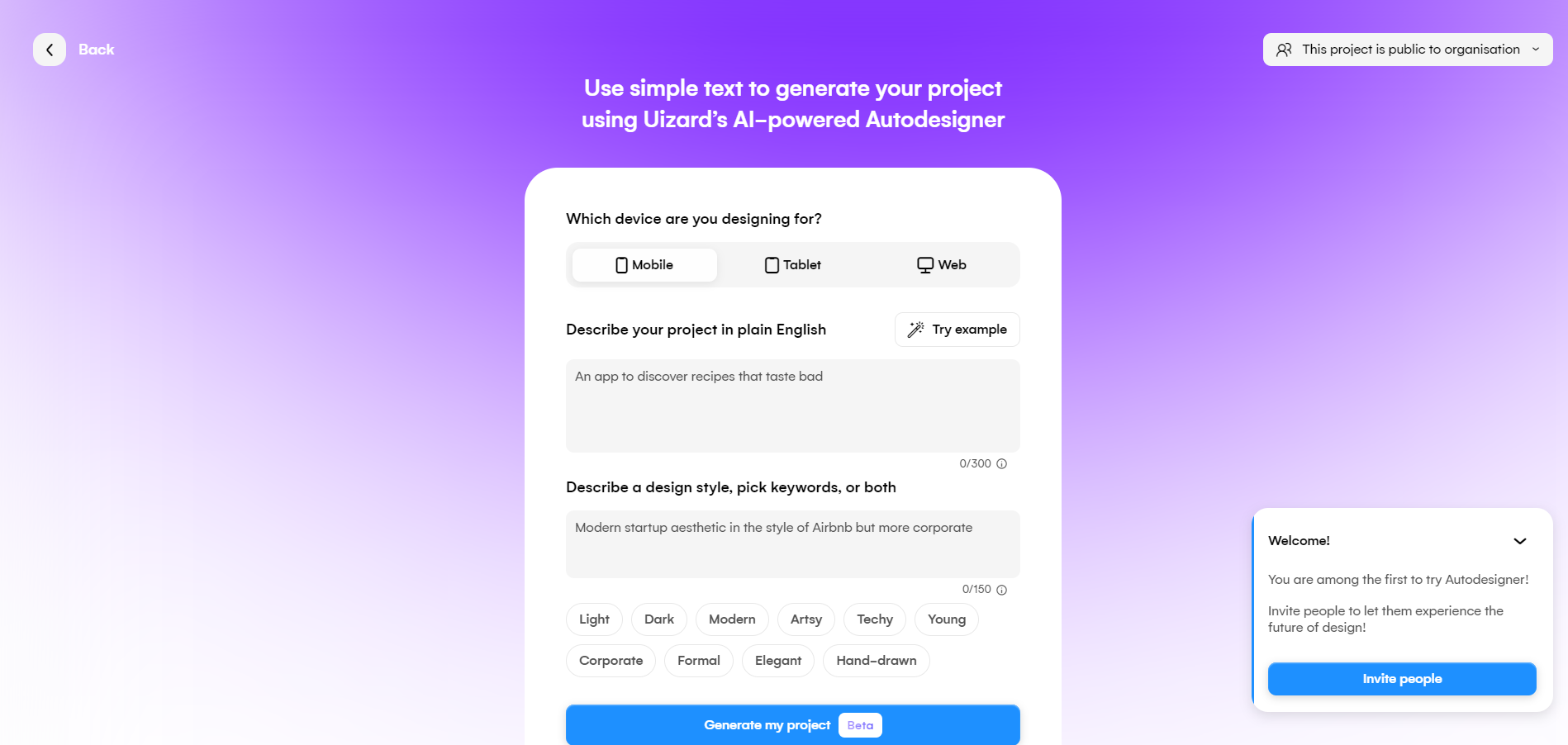 For example, I needed a homepage design while working on an affiliate marketing website project.
I typed "Create a homepage with a hero section, a pricing table, and a testimonials section" into Uizard, and within seconds, I had a beautiful, fully responsive design.
Converting Hand-drawn Sketches into Wireframes
Do you ever find yourself sketching ideas for web or app designs on paper, only to spend hours trying to replicate those sketches digitally?
Uizard eliminates that hassle by using AI to convert your hand-drawn illustrations into clean, professional-looking wireframes.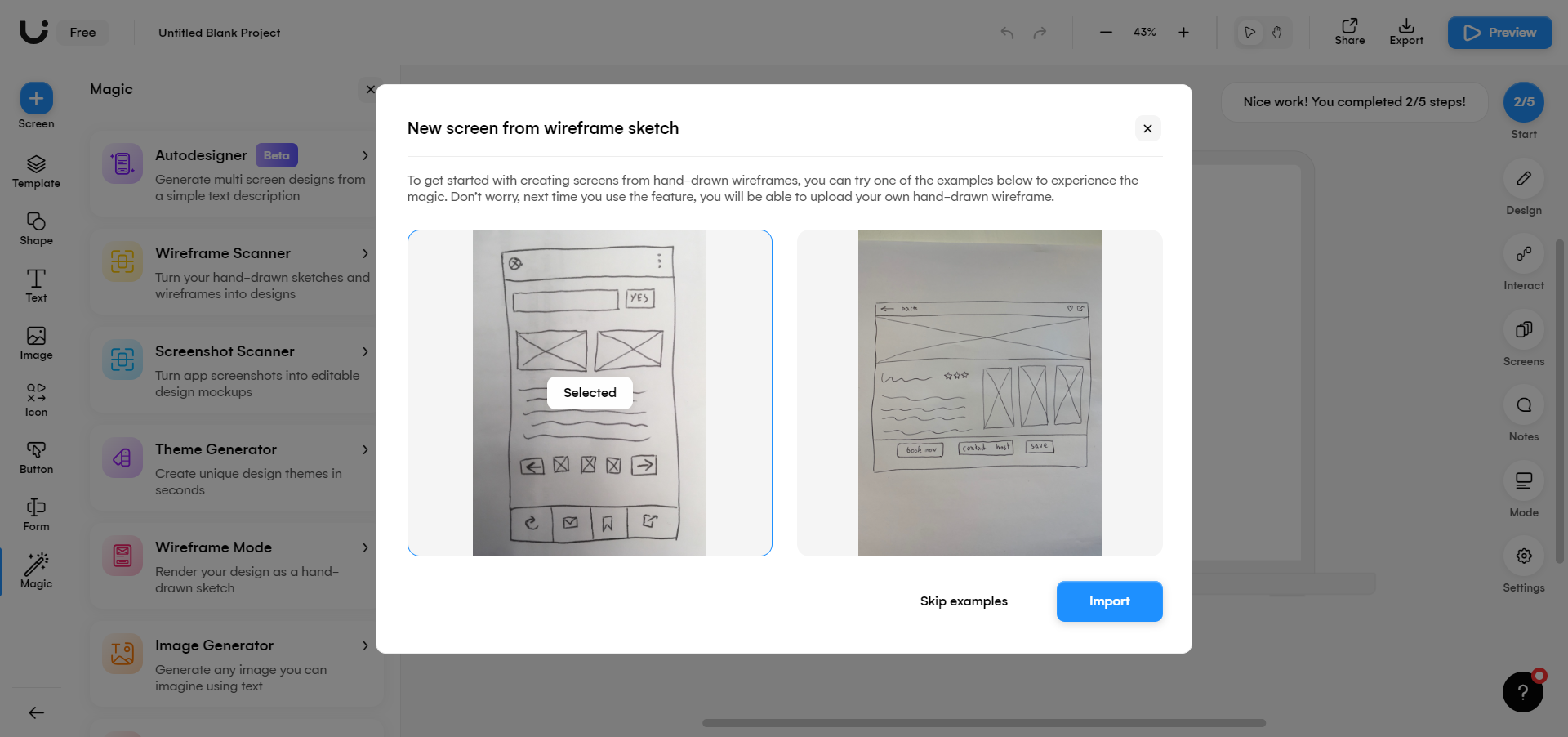 I drew several rough sketches of the app's layout during a mobile app project. Instead of spending countless hours recreating each sketch in a design tool, I uploaded them to Uizard, generating polished wireframes I could easily edit and refine.
Transforming Screenshots into Editable Designs
Have you ever encountered a design you love and wish you could easily edit or customize for your project? Uizard's AI technology can help transform screenshots into editable designs, too.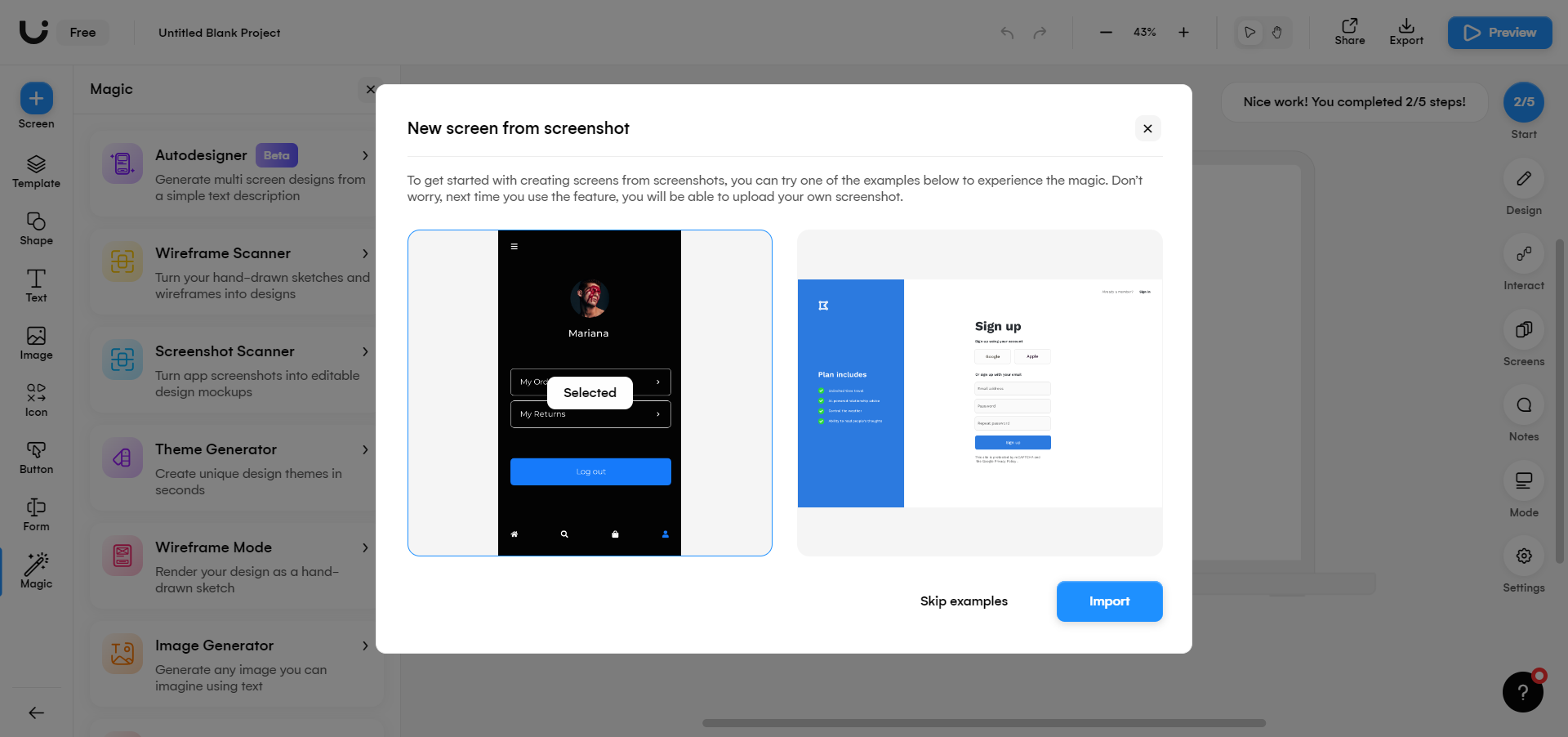 Uizard can intelligently identify the various UI components and create an editable version of the design by uploading a screenshot of the design you like. It can also convert hand-drawn sketches into UI components and editable designs.
When working on a client's website redesign, I found an appealing layout on a competitor's site.
I took a screenshot, uploaded it to Uizard, and within minutes, I had a fully editable design that I could customize to meet my client's needs. All thanks to Uizard's UI design solution to transform screenshots.
Uizard's Collaboration Features: A Game Changer for Teamwork and Communication
One of my favorite aspects of Uizard is how it enables real-time collaboration.
Say goodbye to sending files back and forth or dealing with version control issues!
With Uizard, your team can work on projects simultaneously, making real-time updates and changes. This not only boosts productivity but also helps ensure that everyone is on the same page.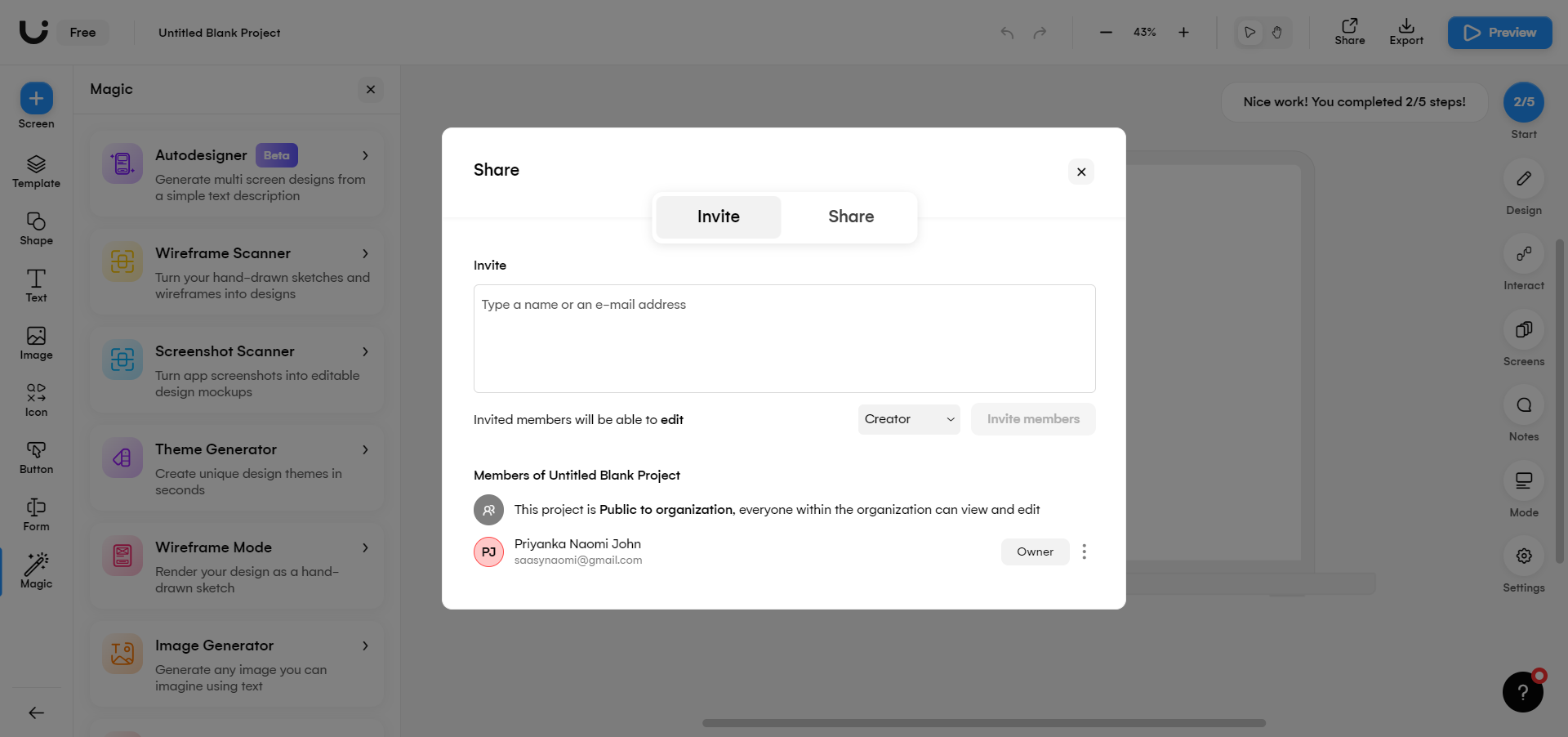 Here's a glimpse of how Uizard's real-time collaboration works:
Invite team members to your project by entering their email addresses.
Assign roles to control access levels and permissions.
Watch as changes happen live, with team members' cursors visible on the screen.
👉 Pro tip: Utilize the built-in chat feature to discuss ideas and provide feedback without leaving the app!
Share Feedback Instantly: Say Goodbye to Lengthy Email Threads
Uizard simplifies the process of sharing feedback and keeping everyone in the loop. Gone are the days of lengthy email threads and confusing chains of replies.
Instead, you can add comments directly to the design, tagging team members for easy reference.
To add a comment, simply:
Click on the "Comment" button in the top-right corner of the screen.
Select the area of the design you'd like to comment on.
Type your comment and hit "Post."
Team members will receive notifications about new comments, ensuring everything runs smoothly.
Export Designs with Ease: Smooth Integration with Other Tools
Uizard isn't just great for collaboration within the app; it also makes it a breeze to export designs to other tools.
Whether you need to share your designs with developers or present them in a meeting, Uizard has got you covered.
You can export designs in various formats, such as:
PNG, JPEG, or SVG for high-quality images
PDF for easy sharing and printing
HTML/CSS for seamless handoff to developers
To export a design, click the "Export" button in the top-right corner and choose your desired format.
In a Nutshell: Uizard Brings Teams Together
As someone with years of experience in digital marketing and content writing, I cannot stress enough how crucial effective collaboration is for success.
Uizard's collaboration features make it easy for teams to collaborate, share feedback, and export designs, ultimately improving teamwork and communication.
Try it and see how Uizard can transform your team's collaboration!
How Uizard Helps Users Achieve Their Goals and Solve Problems
Streamlined Prototyping
Uizard's intuitive interface and robust features enable users to create functional prototypes for their marketing campaigns, websites, and social media content – all without coding or design skills.
Efficient Testing and Validation
Uizard allows users to gather feedback quickly and make data-driven decisions. This ensures their ideas resonate with their target audience and are primed for success.
Continuous Improvement
By utilizing Uizard's capabilities, users can iterate and enhance their ideas, leading to better results and growth in their online businesses.
Uizard has been a valuable asset for content writers, affiliate marketers, and social media influencers.
The various use cases and testimonials from satisfied customers demonstrate Uizard's potential to help users achieve their goals and solve their problems.
Take advantage of this powerful tool that can transform your online business.
Conclusion: Should You Use Uizard? 🤔
Based on my experience and research, I recommend trying Uizard, especially if you're a content writer, affiliate marketer, or social media influencer looking to enhance your visual content and streamline your design process.
💡 Don't just take my word for it – try Uizard for yourself and see how it can help you create stunning designs for your online business. 🙂
Happy designing!